Teeth can be lost for several reasons: disease, injury, age, or insufficient oral hygiene. It is no difficulty to restore what is lost in the current world as there are dental implants Turkey. You may suppose that you have heard of it but you do not understand what it means. It is all very simple. Dental implants Turkey can be called a copy of an original tooth. Moreover, it will serve you to the end of your life. Dental implants consist of 2 parts. The first one is a crown that is an upper part of an implant that protrudes above the gums. The second part is a pin, essentially titanium or "cog" that reproduce the image of a tooth root and are "fixed" into your jaw bone.
You can bring back your self-confidence and your real smile with aesthetic and functional dental implants Turkey. An excellent alternative to bridges, dental implants can really restore teeth without compromising the property of bordering teeth and the cost can be surprisingly affordable compared to European ones. Turkey teeth implants will also prevent gum recession and bone loss at the same time. Do not allow missing teeth affect how you smile, chew, or love your life. Bring back that ear-to-ear grin with permanent and effective dental implants Turkey. Moreover, there is no to break the bank there can be a cheap option.
Step 1: Why should I choose Turkey for dental implants?
Lying at the point where west meets east, Turkey gives the traveler an intoxicating mix of the familiar and the exotic. This great mixture of the modern and ancient, its traditions and party scene and cuisine and scenery, Turkey is a famous destination for all types of travelers with a wealth and variety of activities and sites seldom seen all in 1 place. The welcoming and friendly people take hospitality to a whole fresh level and the climate suggests an extraordinary experience for all to enjoy.
Although well known as a vacation destination, the country is increasingly getting a title for itself as a haven for dental implants Turkey treatment or cosmetic dentistry Turkey. Turkey's private facilities offer a high-quality and affordable solution to your healthcare requirements, and all at affordable costs, even when taking into consideration day-to-day and transport prices. So, dental tourism Turkey is very developed.
Top reasons to choose dental implants Turkey
Well established medical tourism market
Specialize in cosmetic surgery and dentistry
Advanced technology and quality facilities
Superb weather all year round
Welcoming culture where nothing is too much trouble
Many clinics in Istanbul and on the Aegean coast
Dental clinic Turkey offers own technical laboratories and one of the most advanced treatment methods that meet the needs of even the most difficult patients. Most Turkish implant clinics put a special emphasis on dental care quality, dental hygiene, friendliness and professionalism to international patients. So if you are ready to get that dental treatment in Turkey you have always been dreaming about, pack your bag and visit respected dental centre Turkey. Choose affordable and quality dental implants Turkey.
What are dental implants Turkey?
Dental implants Turkey are applied to substitute injured or damaged tooth roots. They work as teeth foundations and dentist in turkey places removable or fixed crowns on them to replace the natural teeth.
Dental implants Turkey are applied to enhance the shape and appearance of your mouth, ease speaking and eating, improve oral hygiene and reduce the hassles that occur with removable dentures such as messy dental adhesives, slippage, and cleaning.
According to WebMD's oral health resource, success degrees of dental implants Turkey is dependent on their position in the jaw but in general, dentist Istanbul finds that there is a success rate of up to 97% in these procedures.
Location and culture of Turkey are very comfortable and colorful for millions of patients. Patients can take advantage of the sightseeing and shopping offered in the country before or after their new teeth Turkey, visiting the ancient ruins of Pergamum or Ephesus or relaxing on the beach. When considering dental implants Istanbul, patients can take in the atmosphere in the magnificent town with its mosques, churches, bazaars, palaces, and museums. Dental hospitals and clinics are usually established in the country's capital, Istanbul, Marmaris, and Izmir (located on the Aegean coast).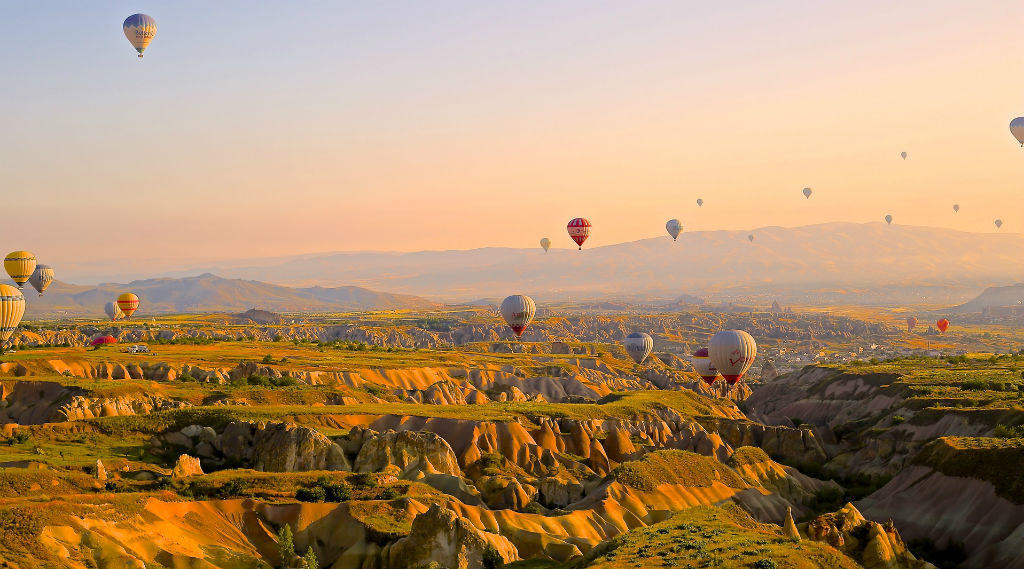 Step 2: How to determine dental implants prices in Turkey, what are the costs?
Working since 2005, dental centre Turkey has many years of experience in assisting foreign patients to receive the best possible dental care Turkey for the best possible price by traveling to Turkey for their dental procedure. Turkey has first-class clinics in six beautiful locations along the coast so where you choose to go for your dental holiday Turkey is completely up to you.
Dental implants Turkey is a prosthetic replacement for a missing tooth. As we understand natural tooth structure consists of a tooth and a root, so in a dental implant procedure, doctors replace the root with an implant and replace the tooth with a denture or crown. The implant itself gives a strong foundation for the crown and it can be either removable or fixed. Dental implant procedures are carried out in the clinic or dental office in one or two stages. Turkey dental implants price is a huge draw for patients. Much like the price of dental implants in India and other dental tourism destinations, many patients can save up to 70% in procedural fees and costs as compared to Europe or the U.S.
The table for dental implants Turkey cost compared with the UK
No 2 patients or their customized dental implants Turkey treatments are completely alike, so the number of implant Turkey procedures, appointments, and cost of dental implants changes depending on the person. Unlike other tooth replacement benefits, perfect dental Turkey implants are very customized for your mouth and teeth – that is why they seem so natural.
Dentist in Istanbul prices are different. That said, the dentist in Turkey prices (tooth implant cost Turkey) tend to compare very well to other tooth replacement alternatives because dental implants Turkey can last so long, even a whole lifetime. Importantly, you will require using credentialed, experienced the best dentist in Istanbul (Kusadasi dentist, dentist Antalya, or dentist Marmaris) so your implants look and last good. Other teeth replacement options can appear to have a lower upfront price, but you will continue to pay that price over and over, making them expensive compared to dental implants Turkey.
Full mouth dental implants are applied to restore the entire lower or upper arch of teeth in 1 complete bridge and this is usually called full arch replacement or full mouth restoration.  Restoring a full arch of teeth with full mouth implants can require multiple dental implants Turkey in order to guarantee the bridge is properly maintained. The specific number of dental implants can vary depending on the number of teeth to be repaired. The full mouth dental implants cost Turkey is also dependent on whether any additional procedures are required, for example, bone grafts. The average full mouth dental implants cost Turkey is around $3,000.
Understanding the long-term patient advantages over other treatment alternatives, a growing number of insurance companies have begun providing some coverage. If yours does not, ask them if they will provide you with an allowance towards dental implants Turkey equal to the price of a traditional dentures or bridge. Also, ask your dentist Istanbul about payment and financing options.
In addition, there are many various treatments available in Turkey, including dental implants Turkey, porcelain veneers Turkey, crowns, and bridges. Dental veneers Turkey refer to the process of putting a very small layer of material (usual porcelain) over a tooth in order to aesthetically enhance it or to protect it. Veneers Turkey are usually made out of a porcelain or unique composite material. How much are veneers in Turkey? The cheapest veneers cost Turkey is € 159. Average veneers prices Turkey are about € 296 where costs can go as high as € 450.
Before starting veneers Istanbul (Turkey teeth veneers) procedure patients need to have a great oral health by being sent to proper oral care. They should have clear cosmetic purposes which they should discuss with the dentist Istanbul and explain if their expectations can be done. Also, it is advised to schedule a first informative meeting with the best dentist in Istanbul who will be able to decide if a person is a suitable candidate for veneers based on the state of the enamel and the patient's medical history. Additional analyses like dental impressions and x-rays may be necessary. Patients need to take into consideration the point that this is a permanent cosmetic procedure.
Step 3: What should I pay attention to when choosing a dental clinic or hospital in Turkey?
This is only one of the hundreds of questions everyone who is interested in arranging affordable dental care Turkey has already asked themselves. Amongst various dental tourism destination countries, Turkey has been 1 of the most important ones from the very start due to its internationally recognized high standards of dentist training and excellent location. The number of patients visiting this country for dental implants Turkey is still growing each year.
However, how do you find the best dental clinic in Turkey that is right for you? How do you understand you will be in safe hands and receive the degree of care that you require? And how can you be assured that you will be looked after if anything operates wrong?
This short guide gives some thoughts that you can use to select a dental centre Turkey
Understand what you want from your dental clinic Turkey. The initial step in choosing a dental clinic abroad (dental centre turkey Antalya) is to know what reconstructive dental work in Turkey you need, or what cosmetic dentistry Turkey you would like. Your local doctor in your home country will be ready to check you and give advice on the best dental treatment in Turkey for you. You should always have a thorough consultation with a doctor you trust and know before putting yourself in the hands of a new and the best dentist in Turkey. Using the knowledge your dentist has provided to you, you should then research dental centre Turkey reviews, so that you recognize what you are asking for. It will help you to know the suitable materials for the job so that you can bypass cut-price deals based on low-quality materials.
Read the local rules. It is necessary to find out how dental treatment is regulated in the country you have chosen. This will help you to recognize authoritative clinics registered with the national association or governing body. It will additionally tell you about your legal compensation, rights, and complaints procedures if something goes wrong. Some national associations will even advise dentist in Marmaris Turkey or dentist in Antalya Turkey. For example, you can find out how dental treatment is registered in Europe with the Council of European Dentists. It mentions dental care in thirty-two countries and represents about 330,000 dentists.
Choose what your preferences are. Following, you need to determine what your priorities are when it comes to dental holiday Turkey. If you just want the lowest Turkey dental implants price possible, then the location of the hospital or clinic may not be that significant. For example, Latvia and Ukraine may not be the most attractive holiday destinations. However, they do give some of the lowest prices for dental treatment outside. Alternatively, you may need to mix cosmetic dentistry, such as teeth whitening Turkey or other, with a weekend in the sun, and so the location will be much more valuable. For example, Cyprus, Spain, and Turkey have become common dental tourism destinations as they offer a fabulous holiday at the same time as your procedure.
Do your homework. Having set your priorities and decided on your treatment, you can then start searching online such as dental implants Turkey reviews to create a shortlist of potential clinics. Most quality hospitals and clinics will have a website in your own language, showing the facilities of the clinic, an experience of the staff and the expertise. These websites will inform you whether the hospital or clinic undertakes the treatment you require (dental implants abroad Turkey) and whether they have any specialties. The websites will also help you to get an idea of costs in Turkey. Constantly make sure that you are weighing like for like when choosing between clinics. Some of them may hide additional costs to keep the headline cost down, whereas others may cover accommodation and travel in their package.
Trust your instincts. Even if you have collected all the knowledge recommended above in detail, there will still be an element of personal decision when it comes to choosing dental clinic Turkey. This personal element should not be minimized because dental treatment can be really traumatic for many people, especially when it is conducted in a foreign country and in an unfamiliar environment. For this reason, you must trust your instincts in the same way as raw data. If the clinic or hospital feels wrong, then leave, even if there is no logical mind to feel it. If the clinic suits you, you will be much more relaxed and will get a successful result of teeth done in Turkey.
Step 4: How can I find the best and most suitable dental implants doctors in Turkey?
Many people are scared to go to a dentist, even if they actually need medical help. Needles, drilling, its terrible noise and feeling weak lying in that chair are all right reasons to be suspicious of visiting your dentist. Healthy teeth are extremely valuable to a person's health, general well-being, and life quality. Not just is it a subject of health (preventing tooth decay, infections, or even oral cancer) it is also an aesthetic principle. Everyone desires to have a charming white smile. And dentists are aware of that. However, how to choose the most suitable dentist for your dental implants Turkey?
You know the benefits of dental implants Turkey when it comes to restoring missing teeth: no embarrassing hassles or slips like dentures, great lifetime value, and strong bone health advantages. But how do you choose a dentist in Turkey, a dentist who has the experience to provide your dental implants Turkey? First, keep in mind that there is a meaningful difference between "dental implant experts" and "dentists who just do implants." Your teeth are as individual as you are. It needs an experienced and skilled dental practitioner to produce quality dental implants.
So what should you look for in a dental implants Turkey expert?
First, of course, your dental implant specialist must be a licensed dentist. Nevertheless, although this is a fundamental quality, it does not in itself make a person an expert in dental implantation.
Secondly, the dental specialist should have the education specific for dental implants Turkey. This means that they have three hundred or more hours of postgraduate or continuing education associated with implant dentistry.
Then, your dental implant dentist should be skilled and experienced. Dental implants are not "suitable for everyone." These are complex, sophisticated dental devices, and you should expect that your dental implant specialist will have one or more years of experience in the practice of dental implantation.
Finally, your best dentist in Turkey must be competent and proven. At a minimum, this means that they have demonstrated competence in implant dentistry through an independent, valued, conscientious process. The dental implant specialist had to perform various types of treatment, starting from a single tooth and ending with the replacement of several teeth by several different patients.
So what should you do as a patient if you are thinking about getting dental implants Turkey? Here are some important questions to ask your dentist in Turkey to help you make an engaged choice about your oral health and perfect dental Turkey implants:
What is your specialty? Just periodontists and oral surgeons receive formal training on implantation in accredited residency programs. Some prosthodontists may additionally develop surgical training, but this is less popular. Warning: "Implantologist" is not an accredited and recognized specialty nor does not show proper preparation.
What is the degree of your practice in implant surgery? Ask specifically the names of courses, duration, dates, and who sponsored them. Find these courses and see if they are legitimate programs approved or supported by professional organizations.
How many dental implants Turkey have you set? A dental specialist or an experienced doctor has settled hundreds if not thousands of dental implants Turkey. They perform these surgeries day in and day out. Ask their qualifications if they have only installed some of them in the past few months or year.
Do you work with any experts? Even if a dentist in Turkey sets some dental implants, they almost constantly work with professionals in their area. Ask if it is OK for you to talk with them and get a different perspective. It is your right.
Ask to talk to other patients about their practice. Personal recommendations are very important and valuable.
Ask the receptionists and assistants about dental implants Turkey (how they operate, how long it needs, what are the levels, etc.). If they cannot explain your questions or submit you constantly to the dentist in Turkey, then that work most likely does not perform many of them.
Ask for before and after photos, brochures, dental implants turkey reviews, supporting articles, and other specific information. A practice with a focus on dental implants Turkey will have all of these easily available.
Step 5: What are the dental implants results and patient experiences in Turkey?
The newest method of prosthetics of lost teeth is implantation. It has many advantages over other ways of replacing them, which make it in demand among patients and doctors. But do the virtues of implantation outweigh the likely negative consequences of this process? To dispel doubts, it is worthwhile to consider both sides of the newest method of prosthetics and learn the opinion of those who experienced it on themselves.
Dental implants Turkey is the replacement of lost teeth with the help of a pin inserted into the jawbone and fixed with a cemented crown. The first is made of hypoallergenic material. The pin is required to replace the root of the tooth and consists of 2 parts: a rod immersed in the bone and the abutment fixed with it after engraftment.
The problem of partial and complete teeth loss is also solved by removable and non-removable prostheses. However, patients who have getting teeth done in Turkey are allocated the following advantages:
Precise and reliable fixation in the mouth. The owner should not be afraid that the implant will somehow fall out as it is excluded;
Bone tissue in the place of the removed tooth remains at the same level. This cannot be achieved with the use of other methods of prosthetics;
Aesthetics of new teeth with dental implants is at the highest level. Not every dentist at first glance will guess that this is a crown, not to mention non-specialists;
The life of implants is much longer than that of any other prosthesis and reaches 25 years;
The comfort of this type of prosthesis is not comparable with any other. Patients simply do not feel that they do not have their teeth;
Psychological comfort. This is especially important for young people who are painfully aware that they are forced to wear a denture.
Moreover, healthcare experts believe that a close relationship exists between patients' anticipatory expectations of the end-goal of their procedure and the satisfaction level they feel when the treatment is done. Further, patient expectations towards dental implants Turkey will predict their satisfaction levels as an outcome of treatment. Evaluation of dental implants Turkey encompasses psychological parameters, aesthetics, longevity, and functionality. Success or psychological aspects combine hygiene, aesthetics, satisfaction, comfort, function, and presentation. Patient satisfaction involves Oral-Health-Related Quality of Life, self-esteem, body-image, and self-concept.
Some true reviews of real patients:
As a result of wearing crowns, 2 chewing teeth were lost. After that, the choice was between the bridge and the implants. I decided to do everything at the highest level and chose the latter. At once I will say that the result is immensely happy: convenient, beautiful.
I was left without the front 4 teeth on top. Dentists refused to make me a bridge, saying that there was nothing to fix it for. I did not want the removable denture. My wife is 15 years younger, how would I put my jaw in a glass of water with her? There was a choice for dental implants in Turkey. So, I decided to do it. Time was spent about an hour, no pain with anesthesia, no blood, and no incisions. Teeth look like natural and even better.
Nowadays it is simply ridiculous to be afraid of implantation of teeth. Ten years ago this procedure was done for several months and the result was unpredictable. And now with new methods implantation is done in an hour. At the age of 25, I decided to go Turkey to the dentist. My tooth was modeled on a computer, doctor told to come to the reception in one day. All this time I practically did not sleep from fear but it was in vain. Because the whole process under local anesthesia took no more than an hour. And then no swelling, no pain, no stitches. Now, for a year I have a new tooth that cannot be distinguished from mine.