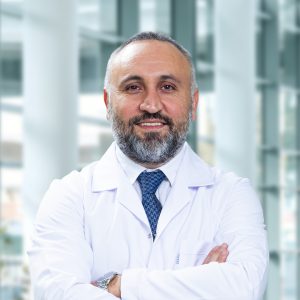 Hasan Erdem (born October 14, 1976, in Turkey / Hatay), also known as Dr. HE, is a Turkish bariatric surgeon and owner of Dr. HE Obesity Clinic. He specializes in general surgery and bariatric surgery. He is performing weight loss surgeries at the contracted hospital. It is claimed that he has performed more than 5 thousand bariatric surgeries in his career. [1]
Education and Medical Career
He had medical education between 1996-2002 at the Istanbul Medical School of Istanbul University. In 2008, Dr. Hasan Erdem completed his specialization in General Surgery at Bezmialem Vakıf Gureba Teaching Hospital in Istanbul. [2]
Dr. Hasan Erdem was assigned to Government Hospital, where he performed his obligatory services to the State between 2009-20011. After completing the obligatory services, he worked as chief assistant in General Surgery at the Training and Research Hospital of Istanbul, where he performed studies on Advanced Laparoscopic and Robotic Surgery. [2]