Sleeve Revision Surgery in Turkey is the most preferred surgery for people who are unpleased their first sleeve operation that comes from abroad to Turkey for weight loss surgeries.
Although the risk of regaining weight is low in all obesity operations, it is possible. These people can begin to lose weight again if they restore their weight and stop losing weight by a second medical treatment. 
All of these additional treatments are referred to as revision surgery. Although it is unlikely, this does exist in Turkey. In Turkey, there are doctors and specialists with the necessary environment and experience for any surgeries.
The average cost of Sleeve Revision Surgery in Turkey is 4.800 USD (4.000£) which is the most affordable option compared to other countries. We are doing Mini Sleeve Revision Surgery in Istanbul, Antalya and Izmir, you can choose best option for you.
Here you can find out and discover Sleeve Revision Surgery journey in Turkey. Check all the details about Sleeve Revision Surgery costs, our clinic's patients reviews, before & after photos from the best doctors, all-inclusive packages for Sleeve Revision Surgery in Turkey.
You can get in touch with us for Sleeve Revision Surgery in Turkey via WhatsApp or options below.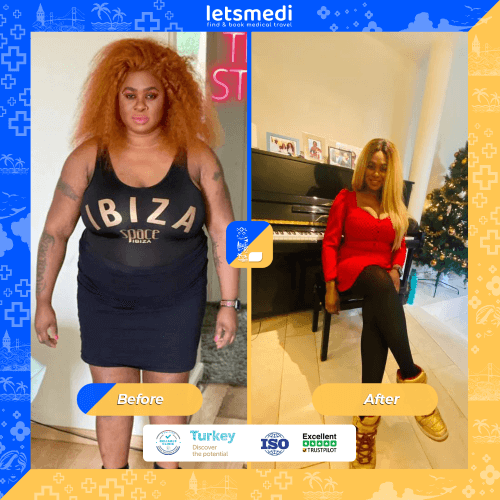 Our Clinic in Istanbul, Turkey
How is Gastric Sleeve Revision Done?
First of all, detailed information about the operation that the patient had before is likely to be obtained. First, there should be an epicrisis on surgery and diseases. Endoscopy should preferably be performed by the attending physician who will perform the operation.
In addition to endoscopy, barium radiographs, medicated abdominal tomography, or medicated magnetic resonance imaging methods may also be required to better understand the anatomical changes caused by the previous surgery in these patients. If there is no such disease, the patient is examined from the point of view of anesthesia, like every patient who will have surgery, to see if there is an obstacle to surgery.
The relevant experts will give suggestions about the treatments to be applied before the surgery if necessary. In this method, the problems that may occur during and after surgery are minimized. Some operations can be performed with endoscopy without surgery.
All operations, except for him, are performed by laparoscopic surgery, regardless of which method is used. The experience of the doctor performing the procedure here becomes much more important.
What are the Sleeve Revision Surgery Risks?
Specific risks associated with sleeve revision surgery include:
Organ or blood vessel damage.

Dumping syndrome occurs when food passes from the into the small intestine too quickly.

Internal labral tears, which can cause bowel obstructions

Digestional juices and digestive contents leakage at the connection sites

Peritonitis is an inflammation but instead infection of the retroperitoneal cavity lining.

Malnutrition, intolerances, and dehydration are all serious issues.

Food intolerance: Patients may suffer from swallowing difficulties, severe nausea, and vomiting. Some people even vomit several times per day.

Heartburn and reflux: Some patients might develop heartburn or reflux following surgery.

Band Slippage: This can result in severe pain and nausea, necessitating immediate surgical overhaul of the gastric band.

Food can become stuck in the esophagus due to the restriction from the stomach. This can lead to esophageal enlargement in the long run.

Inadequate Weight Loss: Although tube revision surgery results in reasonable initial weight loss, weight gain is much more widespread in tube revision patients than in gastric bypass surgery patients.

A longer surgery

An increased likelihood of blood loss

The requirement to perform only the revision procedure via open surgical approach rather than the less invasive laparoscopic approach.

Atelectasis: The partial weakness of the lungs is known as atelectasis. It is very common after surgery, particularly in obese patients, for the bottom portion of the lungs to become squashed, opening mostly with vomiting and very deep breaths.

Embolism of the lungs: A blood clot with in lungs is known as a pulmonary embolism. Blood clots can form in the veins of the thighs or thighs, — particularly if the legs are stationary. Clots of this type can cause inflammation or pain in the leg. They are, however, the most dangerous if they break off travel to the lungs.
Is Turkey safe for sleeve Revision Surgery?
Without a doubt. Turkey is a safe place to have sleeve revision surgery or any other type of weight loss surgery. Turkey has long been regarded as one of the best medical tourism destinations. Although Turkey has been a prominent place for many aesthetic surgeries, you will undoubtedly find a surgeon with many years of experience in obesity and weight loss treatments.
And in case if you are concerned about your public safety? It's safe; as you can see, Turkey is not a third-world country; they have the world's 20th richest GDP, which may help you understand it a little better.
Why is Turkey the Best option abroad for Sleeve Revision?
When you think about it, there aren't many other countries that come to mind when it comes to traveling abroad for cosmetic procedures or a sleeve revision, which involves not only many years of expertise but also a surgeon who is committed to each patient's body to enable them to make a life-changing decision.
Although flying abroad for sleeve revisions may be a less expensive option, additional factors to consider including, how far your overseas destination is, whether they have qualified doctors, and how familiar you are with the location.
And Since there are only a few countries in Europe that provide sleeve revision surgery, they are usually recent relative to Turkey, as at this moment it is uncommon that you don't get a Turkey for a medical tourism reference, and that's why Turkey is the best as of now!
Why Sleeve Revision Surgery More Affordable in Turkey?
Many factors can contribute to this commonly asked topic about medical tourism in Turkey: why does sleeve revision surgery cost less in Turkey, and how come many other aesthetic treatments are less expensive?
Well, Turkey is a tourism country, which means that tourism is one of the country's earnings. Turkey's case is a massive income considering the millions of visitors who come every year. 
As for medical tourism, the government does support the medical field to help develop the country's tourist industry while also offering more affordable tools and instruments to the healthcare centers and making it more affordable for them to perform surgery, unlike other countries.
Sleeve Revision Surgery Cost in Turkey vs UK
In recent years, more patients are choosing to undergo weight loss surgery in Turkey. The private overseas hospitals in Turkey provide excellent care and often offer state-of-the-art equipment.
English-speaking medical staff are also available at all the major hospitals in Turkey. Turkey's flights take more time than those from other European countries, but they are often direct. Once the surgery is complete, patients can relax in the warm sunshine and enjoy the country's natural beauty.
The price of a gastric sleeve operation in Turkey is around 4.000£. Although the cost may be higher than in the UK, you'll be able to save money in several ways. For example, a high-quality surgeon will charge around 4.000£ for a gastric sleeve in Turkey, while the most affordable surgeons costs in the UK may charge just 8.000£.
A second consideration is whether the surgery is covered by private insurance or NHS. Because Turkey lacks the same standards as the UK Bariatric Registry, patients should make sure the surgeon is registered and is accredited. This ensures that a surgeon has undergone rigorous scrutiny before being allowed to operate on the public.
Turkey also offers lower prices for surgery, but these savings can be huge. If you have a private insurance plan, Turkey is a more affordable option than the UK.
How much does sleeve revision surgery cost in Turkey ?
The average cost of sleeve revision surgery in İstanbul, Turkey is 4590 EURO ,  minimum price is 4290 EURO and  maximum cost is 4890 EURO. Prices may differ for different cities such as Istanbul, Antalya and Izmir.
Optional Services
City Tour / Group
150€
Shopping Tour / Group
150€
Nail Art & Eyelash
200€
Hairdresser Service
200€
Skincare
200€
Classic Istanbul Tour
250€
Best Sleeve Revision Surgeons in Turkey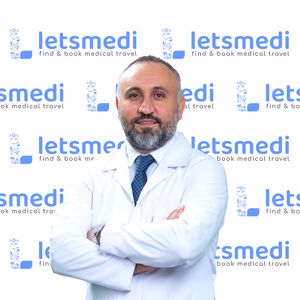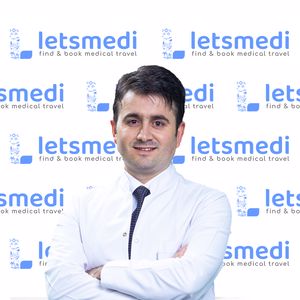 Assoc. Prof. Dr. Abdullah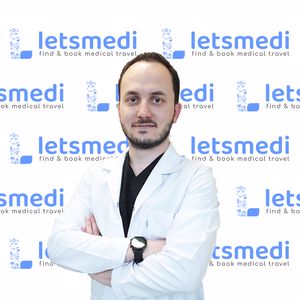 Sleeve Revision Reviews in Turkey

Harry Cox
I've recently had my surgery with Dr. Hasan Erdem and his team, i must admit I am very pleased and i will highly recommend them. They were always checking up on me, all the doctors and nurses were very friendly and at the same time very professional. Its been 8 months since i had my surgery and i still receive calls/messages from them to see how I'm doing, when i need to ask them questions they reply straight away no matter what the time is.

Robert Cow
Everyone at the clinic is very helpful and makes you feel comfortable as you are at hometown. They really do their job very well and professional. Now I have amazing teeth and not embarrassed anymore to smile. So pleased and grateful! Great price great holiday I couldn't ask for more!

Allison Erik
Hello, and greetings from my side. I wanted to share with you guys about my weight loss story. I had 127 kg weight; due to my weight, I had very difficult to manage all the daily routine activities, but then Online I contacted them; their patient consultant briefed me with the overall gastric sleeve. The way they delivered their services was excellent. I have done all the formalities online. I have never seen such a type of professionalism in my life ever. I have lost 48 kilos in 5 months.
Paula Entwistle
It's about two months when I had my gastric bypass surgery. Before that, I had face depression most of the time because of my overweight. All my colleagues were slim and smart, and in front of them, I used to feel outdated. Due to being overweight, I had a lack of confidence. I started to search about weight loss procedures. Turkey was a good option for me. And this steam suggested to me gastric bypass. I did it, and I have noticed a profound change in my life. I lost 17 kg in just two months apart from that now, and I am more confident in front of all than ever.
Fatima Abdjul
An experience to watch with wonderful people, souls, with a huge experience. I have already recommended to all friends who need gastric intervention, GS, GBOTOX, ETC with all confidence. You are the most wonderful people in my life, my second family because I gave my life a chance at a new life !!!! respect and I will LOVE YOU ALL !!!!! from one head to another, from small to large I RECOMMEND 100% ALL SERVICES PROVIDED !!!!!!