BBL in Turkey is one of the most popular surgery for European people that comes to Turkey for cosmetic surgeries.
Brazilian butt lift or BBL is one of the most popular plastic surgery treatments in Turkey. Since excess adipose tissue is not foreign, there is no risk of rejection. 
However, the chance of survival of fat cells transferred from one part of the body to another is 70%. It is important that you have this surgery in Turkey. Because their doctors are extremely experienced. It is reasonable in price as well.
The average cost of BBL in Turkey starts from 4.000 USD (3.250£) which is an affordable option compared to abroad. We are doing BBL surgeries in Istanbul, Antalya and Izmir, you can choose best option for you.
Here you can find out and discover BBL surgery journey in Turkey. Check all the details about BBL costs, our clinic's patients reviews, before & after photos from the best doctors, all-inclusive packages for BBL in Turkey.
You can get in touch with us for BBL in Turkey via WhatsApp or options below.
Brazilian Butt Lift In Turkey
Candidates
Those with hips have a flat or saggy hip appearance due to excessive weight loss
Procedure:
fat transfer to the buttocks / butt implant
Duration:
0 hours
Stay:
5 days
Anesthesia:
General
Recovery:
6 – 8 weeks
Side Effect:
Bruising, swelling, numbness
Exercise:
After 4 – 6 weeks
Scars:
Yes (barely visible)
Pain:
No / Minimal
Results:
After 6 months
How is the healing process?
BBL recuperation takes about 6 weeks. You should avoid sitting or lying directly on your backside especially for the first two weeks. On the other side, sleeping on your side or stomach is possible, and sitting will necessitate the use of an inflated doughnut-shaped seat or a pillow.
Furthermore, most BBL patients can resume light activities seven days after surgery and return to work in seven to ten days. You should, however, avoid intense exercise for six to eight weeks, or until you are totally recovered. 
You will return to our office for a follow-up visit at this time so that we may examine your progress and recovery and provide personal recommendations to assist assure your comfort and outcomes.
To summarize, if you have done everything listed above, all you need to do is take some extra time off work, eat properly and stick to a healthy diet, and drink plenty of water every day.
What are the Brazilian Butt Lift Risks?
Here we will tell you about some risks
Fat embolism is one of the most serious risks of BBLs. This is when fat enters the bloodstream, travels through the capillaries, and eventually causes a pulmonary blockage, which can be fatal.

Fat embolism occurred when fat must have been injected into or under the patient's muscle, according to autopsies of BBL patients. As a result, it's critical that patients are aware of just this risk and choose a surgeon who only injects fat into the superficial fascia of the buttocks, above the muscle. You can reduce your risk by visiting a platform plastic surgeon who has performed the procedure before.

When carried out by an unpermitted practitioner. When handling but rather performing cosmetic procedures such as BBL, training and experience are essential. This is something that unlicensed practitioners lack. While they may understand the anatomy of body, they may not even have received adequate training in performing the procedure. As a result, BBL and other breast augmentations are risky whereas a single mistaken move can result in irreversible errors that can be fatal.

Instead of fat, injectables such as silicone and fillers are used. Both coating and fillers also seem to be FDA approved for the enhancement of breasts and the improvement of aging signs. They cannot be used to perform a Brazilian butt lift. Patients are turning to any of these fat choices to enhance their buttocks because BBL is not an affordable procedure.

The grafted fat is injected intramuscularly. Crude fat grafting is a common BBL technique. It does, however, pose a risk to patients, particularly when the cannula is inserted deep into the muscle, where nerves and capillaries are located. When a blood vessel is struck, it can result in massive fat clots, which can be fatal.
Why should you choose Turkey for Brazilian Butt Lift?
This is one of the frequent questions, which are asked by those individuals who desires to know about each detail about the process and the country that they fly to. In addition, it is very natural, you can be sure that you are not alone. 
When it comes to the first reason, why you should choose Turkey as a destination for your BBL is the success rates, nearly 97%, of the Turkish clinics. From the very first step up to the last step, you will feel the professionalism and happiness. 
On the other hand, the costs are so affordable that you can even save money and get you summer holiday, before the surgery of course. Lastly, the country from the west to east and from the south to north has its own unique culture that you can learn about the locals and their history. 
Our Clinic in Istanbul, Turkey
How much does a Brazilian butt lift cost in Turkey?
A Brazilian butt lift procedure typically costs $4000. It will, of course, vary depending on your requirements, but the cost will be the same.
Yet, please do not be fooled with the prices. This low price is significant due to the low healthcare charges and the exchange rate differential. On the other hand, as Turkey has become one of the most popular destinations for patients from all over the world seeking to get a successful butt lift or other plastic surgery, a competition arouse.
These competitive prices for a butt lift in Turkey allow patients to save a significant amount of money while receiving similarly good, if not better, services.
Package Prices
BBL and Tummy Tuck
6,588€
BBL and Breast Lift
6,375€
BBL and Liposuction
6,290€
Brazilian Butt Lift Cost in Turkey by Types
Mini BBL
3,550€
Lipo 360 and BBL
4,400€
Plus Size BBL
4,550€
Classic Brazilian Butt Lift
3,550€
Brazilian Butt Lift Cost - Turkey Vs UK
The United Kingdom's health care system is well-known for providing high-quality care to its citizens. However, if you don't have health insurance, cosmetic surgery is expensive. In Turkey it can cost you 3.250£, buttock fat transfer costs are significantly lower.
First, you'll need to make an appointment with a surgeon in Turkey. Before you make a final decision, it's a good idea to research the Turkey and UK cost and the procedure.
There are several steps involved in a Brazilian butt lift procedure, from making an appointment with the surgeon to preparing for the procedure. The surgeon will take measurements of your body, explain what will happen during the procedure, and remove excess fat.
Another important factor to consider is whether you're a good candidate for fat grafting. If your buttocks are severely saggy, fat grafting might not be your best option. If your buttocks are too loose to be helped by fat grafting, a normal butt lift is recommended. This will improve the results of the BBL procedure and give you a firmer and fuller buttock.
Why is Brazilian Butt Lift more affordable in Turkey?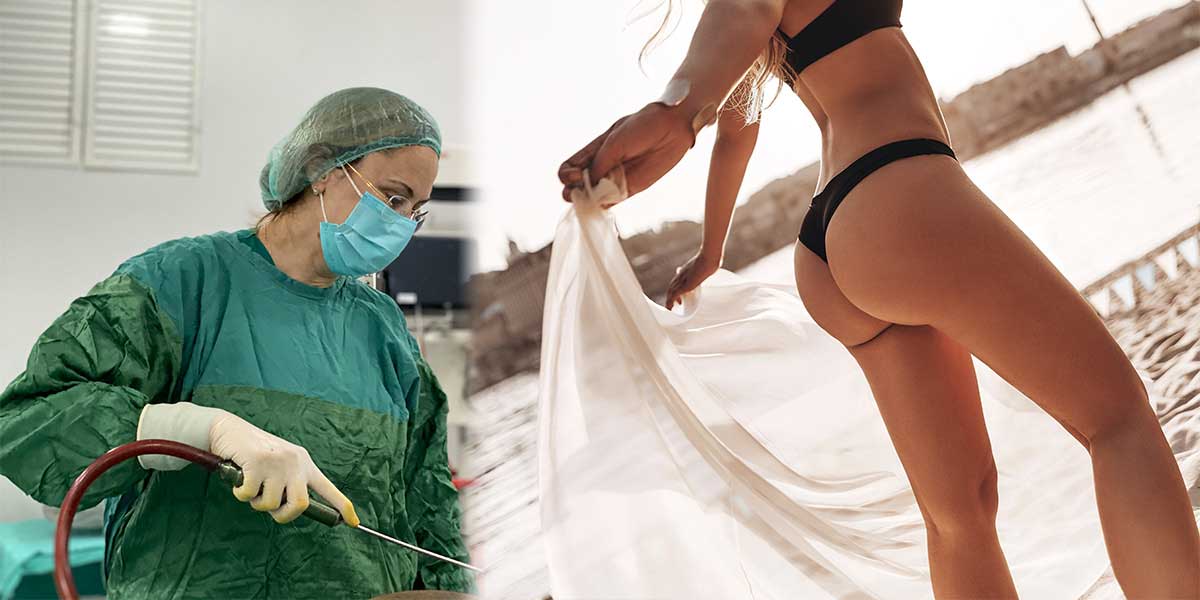 The main reason for these low and more affordable prices is currency exchange rates and general living costs of the country. On the other hand, the use of domestic material in the surgery rooms is one another reason that the surgeons can decrease the costs to get more patient and consequently the more wealth.
Thus, one can conclude that the low costs have nothing to do with the qualification and success rates; it is all about economy and monetary concerns or issues.
Brazilian Butt Lift Doctors in Turkey
Brazilian Butt Lift Reviews in Turkey

Harry Cox
I've recently had my surgery with Çağıl Meriç and his team, i must admit I am very pleased and i will highly recommend them. Absolutely amazing experience. From start to finish I felt safe and comfortable in everyone's hands. I would highly recommend this to anyone. I am almost 2 weeks post op and I feel great!

Robert Cow
Everything went well. I had liposuction surgery, they took very good care of me. The doctor speaks great English and put me in ease. The hospital staff are really friendly and the room was really comfortable and clean. Hotel and vip transfer was perfect. Thanks Letsmedi.

Allison Erik
I had gastric sleeve operation with you 1.5 years ago and I have lost 60 kg. It changed my life, as expected I had saggy skin which needs operation. I wanted to continue with this team. Its been already 2 months, I had a breast reduction, tummy tuck and liposuction, I cannot express enough how happy I am with my results after having my procedures. I got rid of from the saggy skin and finally have the good body shape. I want to say a huge thanks.
Paula Entwistle
I had tummy tuck and 360 liposuction in December. I am satisfied with the results. Everytime i need something they did their best to help. I was sore first couple days as I have been told but after the third day I started to feel better and after 3 weeks I was ok to get back to normal.
Fatima Abdjul
The clinic with the Doctors and there nurses are excellent I have done a tummy tuck Lipo 360 and breast lift and they were very supportive and had a excellent team my results were looking good from day 1 I would recommend this clinic to everyone.