Mommy Makeover in Turkey is one of the most popular surgery for among woman that comes to Turkey for cosmetic surgeries.
Mommy makeover refers to a broad range of therapies that can be utilized to repair post pregnancy alterations. Mommy makeover are never the same for every woman; they are always adapted to your specific demands.
This is due to the fact that each person has a unique body. Turkey is capable of doing procedures on people of different shapes and sizes. This is because all those who do this work have very good experience.
The average cost of Mommy Makeover in Turkey is 7.000 USD (5.700£) which is the most affordable option compared to other countries. We are doing Mommy Makeover in Istanbul, Antalya and Izmir, you can choose best option for you.
Here you can find out and discover more information about Mommy Makeover surgery journey in Turkey. Check all the details about Mommy Makeover costs, our clinic's patients reviews, before & after photos from the best doctors, all-inclusive packages for Mommy Makeover in Turkey.
You can get in touch with us for Mommy Makeover in Turkey via WhatsApp or options below.
Mommy Makeover In Turkey
Candidates

people whose bodies are deformed and without any health problems after giving birth

Procedure:

is a popular cosmetic procedure that helps females improve their body shape post-pregnancy

Duration:
3.5 to 6.5 hours
Stay:
at least 2 nights
Anesthesia:
General / Local
Recovery:
between four to six weeks
Side Effect:
infection, bleeding, bruising, or delayed healing.
Exercise:
around 6 weeks or 2 months
Scars:
yes, but temporary scars
Pain:
No
Results:
fully results after 3 – 4 months
How is mommy makeover done?
A mommy makeover is a procedure that takes around 6 hours and is done under anesthesia. Anesthesiologists undertake standard preparatory workups and evaluate the patients. Prior to the procedures, all patients sign appropriate consent documents, and their images are shot from the correct angles. 
Then, the operation is scheduled and drawn for the locations to be worked on in the morning on the day of operation.The mommy makeover process begins with liposuction, albeit the method differs from case to case. Abdominoplasty is conducted after the fat is removed using a liposuction operation.
Finally, the breast operations are carried out. During the procedure, tubes are implanted in areas where liposuction, breast reconstruction, and tummy tuck are done. The purpose of these tubes is to assist eliminate swelling by draining blood and fluids that might develop at the surgical site.
At the completion of the procedure, the wounds are bandaged, and the patients are fitted with corsets. The individual is transported to the outpatient clinic once he or she has fully recovered from anesthesia.
Our Clinic in Istanbul, Turkey
How is the healing process?
The time and degree of your recuperation following a mommy makeover will be determined by the nature of your treatment, such as the operations done and how carefully you follow your doctor's aftercare instructions.
Patients must take at least a month off work following a tummy tuck or other significant body treatment in a lot of circumstances, especially when a tummy tuck or other serious body lift operations are undertaken. Patients who have undergone less invasive treatments may be able to continue working in 1–2 weeks.
Intense physical activities, such as lifting heavy objects, stretching, and exercising, will, nevertheless, be prohibited for up to two months.The majority of patients are deemed totally healed after 3–4 months, although the ultimate effects of mommy makeover operation can take 6–12 months to emerge as leftover swelling subsides and the muscles set entirely.
Why should you choose Turkey for mommy makeover? Because of its qualified surgeons, a large number of treatments performed each year, excellent results, fair pricing, and governmental opportunities for health tourism, Turkey is one of the most appreciated nations for mommy makeover operations; so, you should choose Turkey.
Based on the condition of the patient, face anatomy, and surgical accessibility, each individual gets a unique treatment strategy. So, you won't have to worry about your final results if you choose Turkey for a mommy makeover surgery.
Also, since the Turkish Ministry of Health and Economy supports treatments, Turkish clinics are able to provide complete all-inclusive programs for natural breast augmentation and micro tummy tuck price at a low mommy makeover total price.
So, if you want to save cash while having a secure and healthful mommy makeover treatment with highly skilled and loving healthcare staff, Turkey is the way to go!
What are the Mommy Makeover Risks?
The risk is slightly higher in such surgeries because the procedure becomes more difficult.
Anesthesia Adverse Reaction: If you are having a surgical mommy makeover (a tummy tuck and/or breast surgery), you will be given local anesthesia as well as IV sedation to begin your procedure. A mommy makeover does not require general anesthesia, though some surgeons working in such a medical context may prefer it.

The Dangers of Cigarette Smoking: Surgical risks for smoking or tobacco users apply to all surgeries, not just mommy makeovers. Smokers (including second hand smokers), people who chew tobacco, use nicotine patches, or consume nicotine in the form of gum or nasal spray are at a higher risk of surgical complications. These can manifest as skin necrosis, slow healing, or expanded scarring.

Infection and Postponed Healing: There are additional costs involved with any type of surgery that are not unique to mommy makeovers. Infection or poor wound healing, fluid accumulation, cardiac or pulmonary complications, but rather deep vein thrombosis are all examples. Deeper structures such as nerves, biceps, blood vessels, lungs, and other organs can also be damaged inadvertently during surgery.

Hematoma:  Most surgeries result in some bruising but instead swelling in the affected area(s), and you should expect this after your mommy makeover procedure (s). Depending on the constituents of your mommy makeover, you may develop bruises and/or swelling in your abdominal area or breasts. It usually takes several weeks to go away, but it can last longer in some patients.

Blood clots, along with DVTs and pulmonary embolisms, are a risk. This risk is slightly greater with major surgery than with other facelifts, so we try to reduce it by giving patients anti clotting medications.

Breast surgery can have an impact on your future skill to breastfeed as well as your nipple sensitivity.
Why is mommy makeover more affordable in Turkey?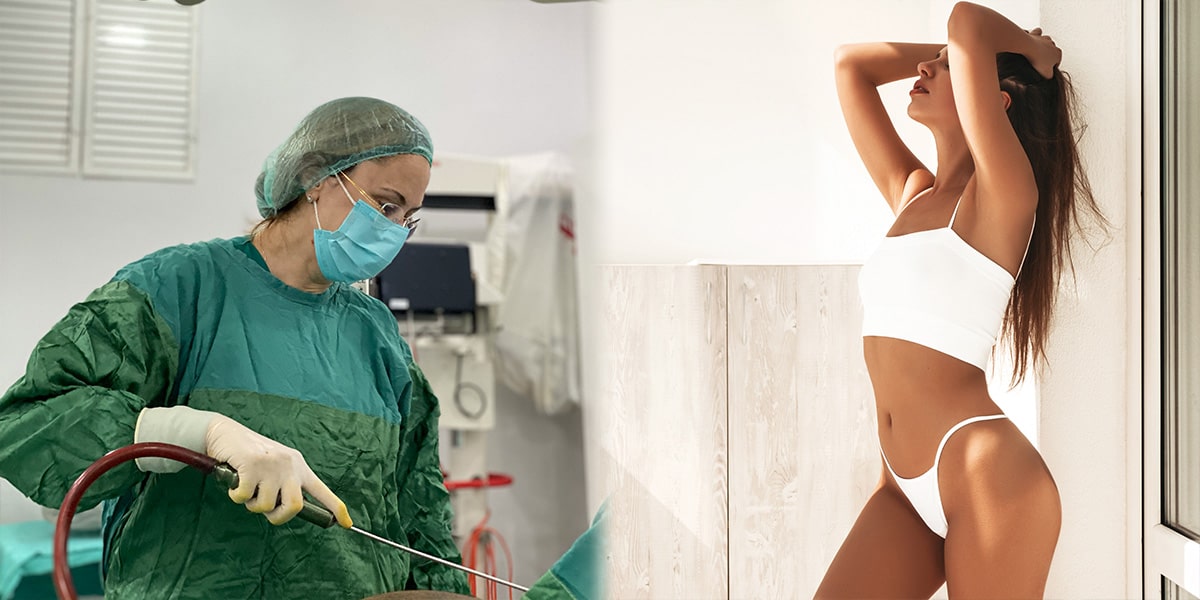 Given that Turkey's overall income costs are lower than those in other countries, mommy makeover treatments might be performed for a very low cost. Aspects including Turkish people's monthly household salary, hotel costs, and the use of locally produced operational materials may assist to clarify why mommy makeovers are so affordable. 
Hospital rivalries might also be mentioned as a genuine cause. As a consequence, the low prices are exclusively due to economic considerations and have no connection with the efficacy of treatments performed by skilled cosmetic surgeons.
How much does a mommy makeover cost in Turkey?
A mommy makeover in Istanbul, Turkey, typically costs $7000, with a base of $2000 and a high of $15000. Costs in other places, such as Ankara, Izmir, and Mersin, may fluctuate.When people make the comparison of a mommy makeover in Turkey to the cost in their hometown, they find that the expenses are quite affordable, and the competence of the professionals is very great. 
As a result, the patients who travel to Turkey benefit from a major victory. Furthermore, since Turkey has the best surgeons, people will receive natural-looking outcomes.
Package Prices
Mommy Makeover and BBL
7,013€
Mommy Makeover and arm lift
6,588€
Mommy Makeover and Tummy Tuck
7,225€
Mommy Makeover Cost in Turkey vs UK
How much does a Mommy Makeover cost in Turkey? It varies greatly, but in general, it's less expensive than in the UK. In the UK, for example, you won't be able to get this procedure on the NHS.
Even if your insurance covers the surgery, you might have to pay for the cost out of pocket. The cost of a mommy makeover in Turkey depends on the surgeon, the clinic, and the area of surgery. Additional fees may include the special garments you need and prescription medicines.
In the UK, mommy makeover prices are between 10.000£- 15.000£, and many women go abroad for this procedure. However, in Turkey, prices are around 5.700£ and the procedure can restore you to your pre-pregnancy body.
Before you decide to undergo the procedure, make sure that you are in good health and have stopped breastfeeding. Waiting until after pregnancy may end up compromising your results. You should expect moderate pain, but the pain is controlled by medication.
Post-surgical recovery varies from person to person and depends on the procedure. Most patients can return to normal activities within two to three weeks.
However, you should avoid strenuous activities for around seven weeks after the procedure. The total recovery time may take two to three months. During this time, you should not drive. If possible, arrange for someone to watch your children. You can also use a smartphone app to communicate with your family.
Mommy Makeover Doctors in Turkey
Mommy Makeover Reviews in Turkey

Harry Cox
I've recently had my surgery with Çağıl Meriç and his team, i must admit I am very pleased and i will highly recommend them. Absolutely amazing experience. From start to finish I felt safe and comfortable in everyone's hands. I would highly recommend this to anyone. I am almost 2 weeks post op and I feel great!

Robert Cow
Everything went well. I had liposuction surgery, they took very good care of me. The doctor speaks great English and put me in ease. The hospital staff are really friendly and the room was really comfortable and clean. Hotel and vip transfer was perfect. Thanks Letsmedi.

Allison Erik
I had gastric sleeve operation with you 1.5 years ago and I have lost 60 kg. It changed my life, as expected I had saggy skin which needs operation. I wanted to continue with this team. Its been already 2 months, I had a breast reduction, tummy tuck and liposuction, I cannot express enough how happy I am with my results after having my procedures. I got rid of from the saggy skin and finally have the good body shape. I want to say a huge thanks.
Paula Entwistle
I had tummy tuck and 360 liposuction in December. I am satisfied with the results. Everytime i need something they did their best to help. I was sore first couple days as I have been told but after the third day I started to feel better and after 3 weeks I was ok to get back to normal.
Fatima Abdjul
The clinic with the Doctors and there nurses are excellent I have done a tummy tuck Lipo 360 and breast lift and they were very supportive and had a excellent team my results were looking good from day 1 I would recommend this clinic to everyone.