Dental treatments in Turkey are a very trending option for people from USA and UK because having the best dental treatment results at affordable prices is possible. The average cost of dental treatments varies from 360 USD to 8120 USD. 
The price differs depending on the type of dental treatments, patients' health conditions, and clinics' quality. Besides, many people prefer İstanbul for dental treatments because they can visit beautiful places in Istanbul while coming for treatment. 
Today's patients can receive aesthetically pleasing tooth-colored fillings or enjoy restored dental function with dental treatments for tooth loss. With Modern pain relief approaches in our clinic in Istanbul, Turkey. We ensure patients stay comfortable no matter the procedure or level of anxiety.
In our clinic, We only employ advanced dentistry to repair a patient's teeth. If you're considering Turkey for dental treatments, we would love to help to get your smile back. Contact us.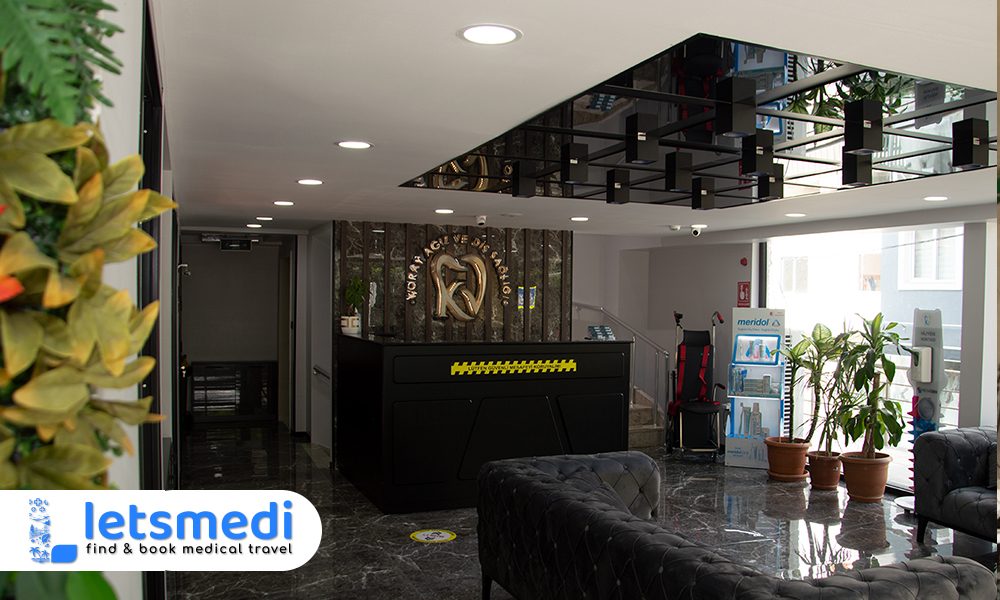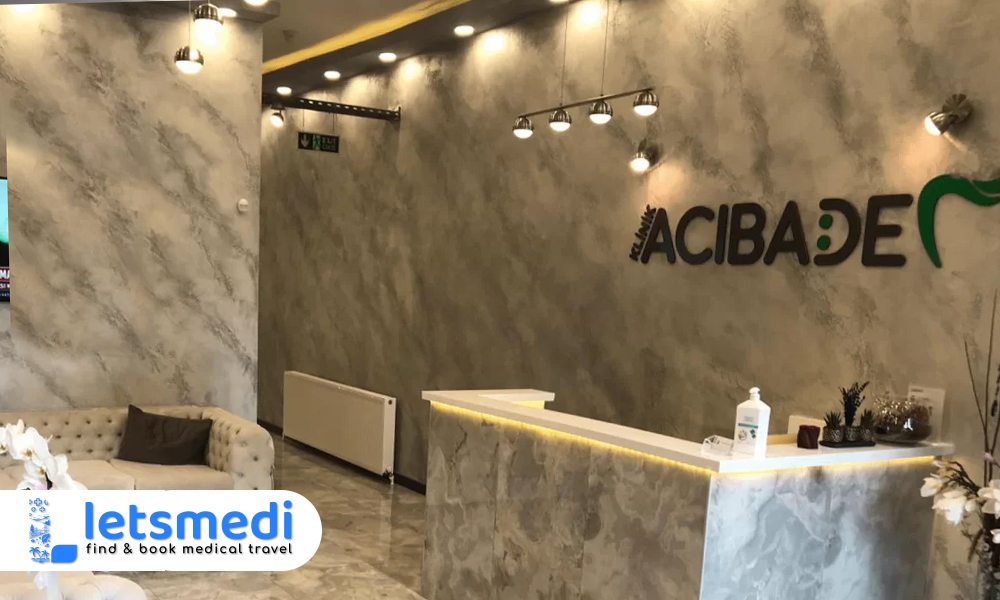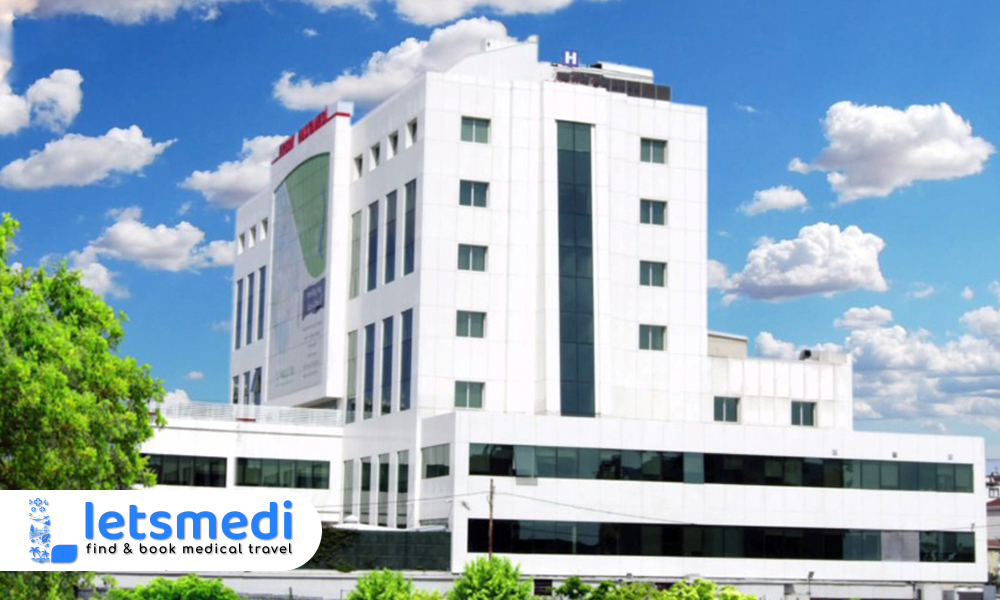 Harry Cox
I had 20 zirconium crowns, the overall service was 10/10, the clinic is nice, clean and professional. All the staff from the patient coordinators, the driver, the dentist, assistants were very helpful and friendly. If you are thinking to come here don't think about it just come!

Robert Cow
Everyone at the clinic is very helpful and makes you feel comfortable as you are at hometown. They really do their job very well and professional. Now I have amazing teeth and not embarrassed anymore to smile. So pleased and grateful! Great price great holiday I couldn't ask for more!

Allison Erik
Perfect service from start to finish! I had 4 dental implants, sinus lift, root canal treatment on my first visit. Every single tooth was covered with zirconium crowns for a complete smile design. I'd highly recommend this place! In the UK prices are way out of my range, here you get the affordable prices and the best service!
Paula Entwistle
I had 12 implants and complete new top and bottom teeth, price and quality of service was amazing! Be sure that you will get the best treatment here. So far I had no problem with my new teeth. Thank you all guys!
Fatima Abdjul
I got my dental implant work done through Letsmedi Group and although I was extremely nervous for the procedure, my worries pretty much fade away shortly after arrival. They take me from airport directly to the hotel. After 1 day resting they took me to the dental clinic for my zirconium crown treatment. Everything was quite perfect, i had 2 extra tooth to be extracted. They done it for free. I was so glad about it. They are so clear about the price, there is no hidden costs. I'm very grateful to the team and would highly recommend them.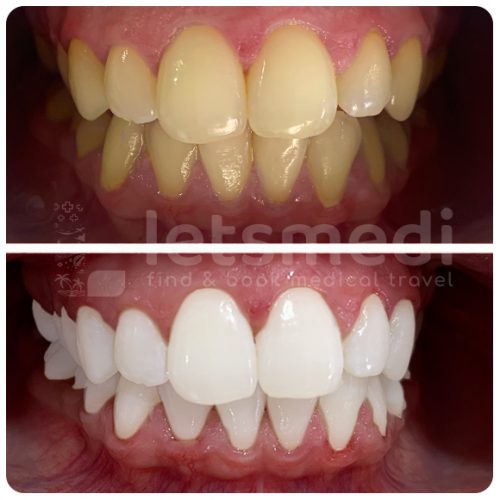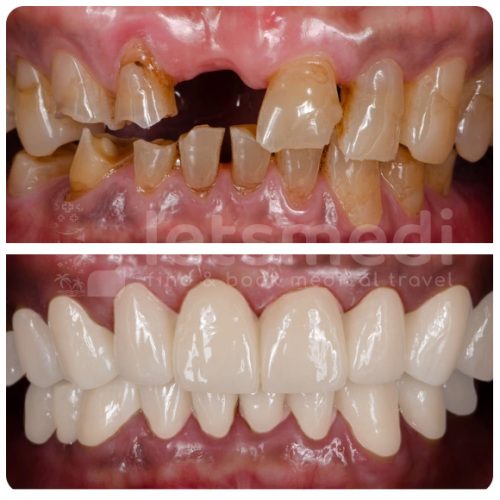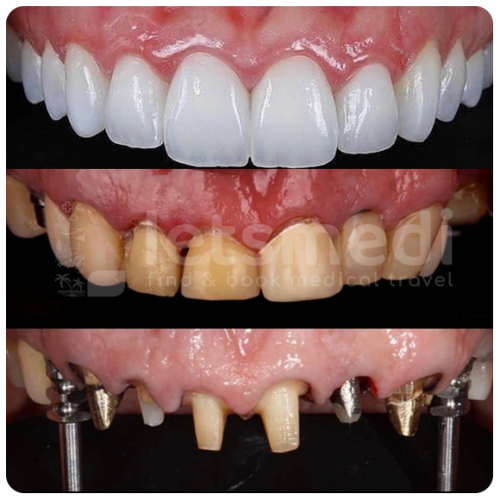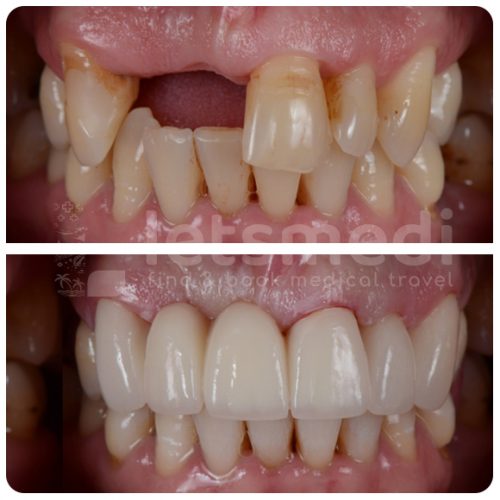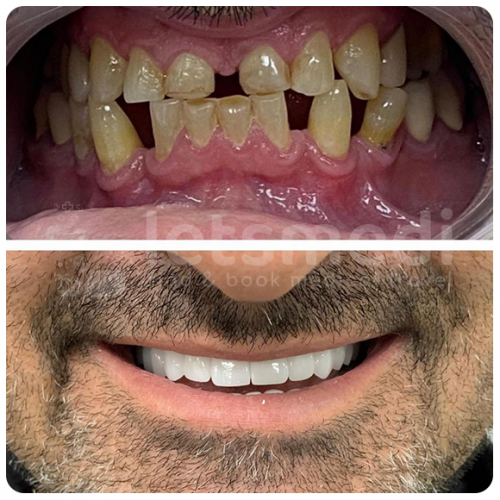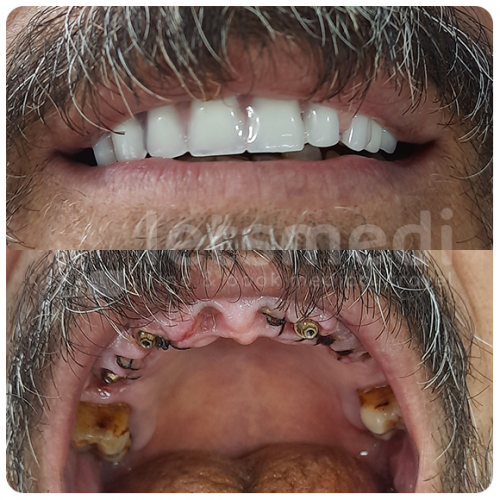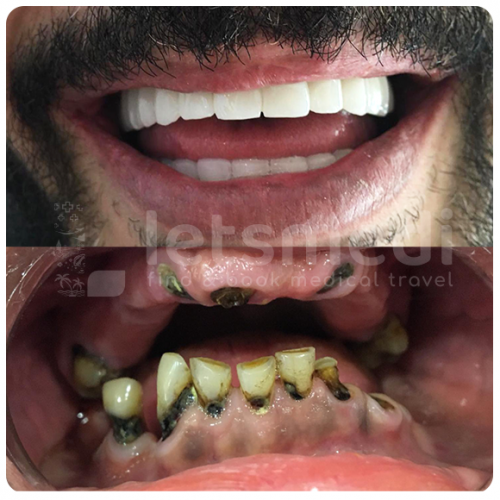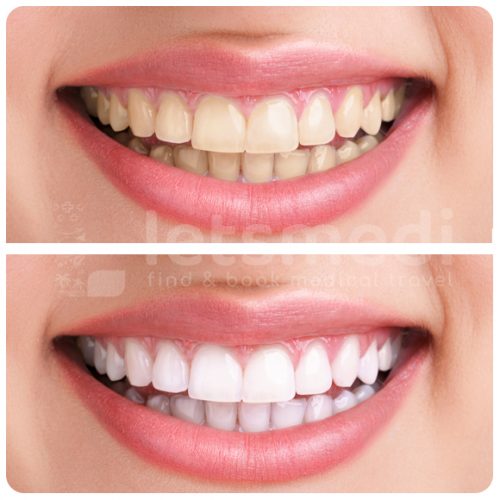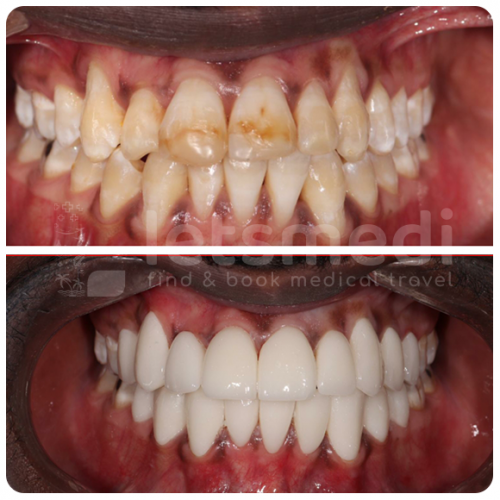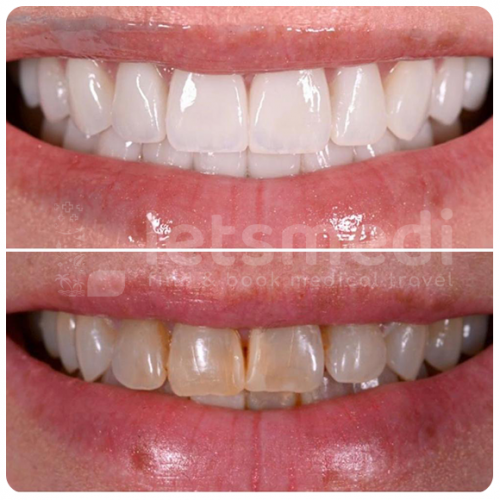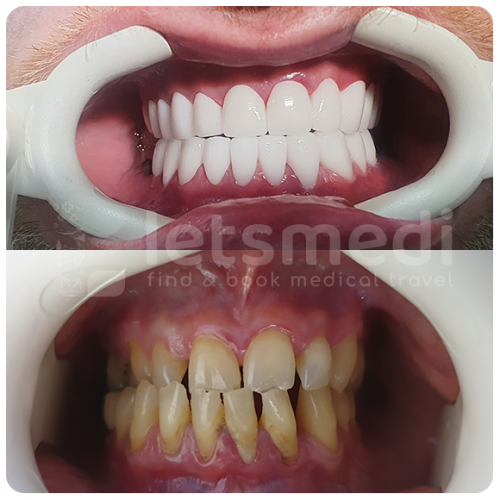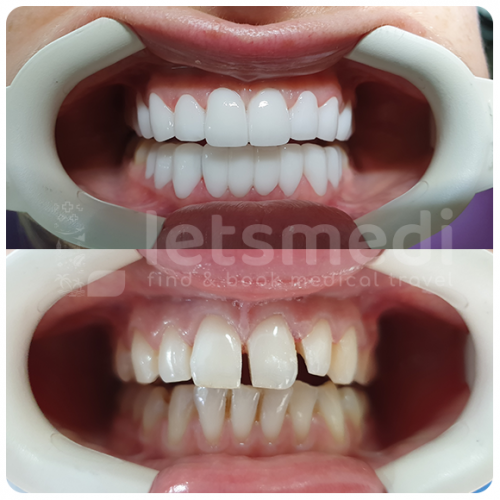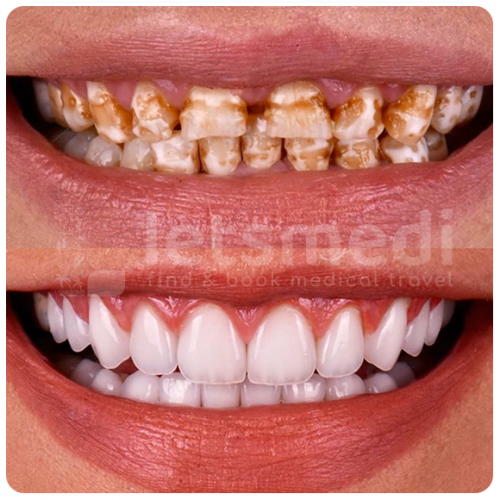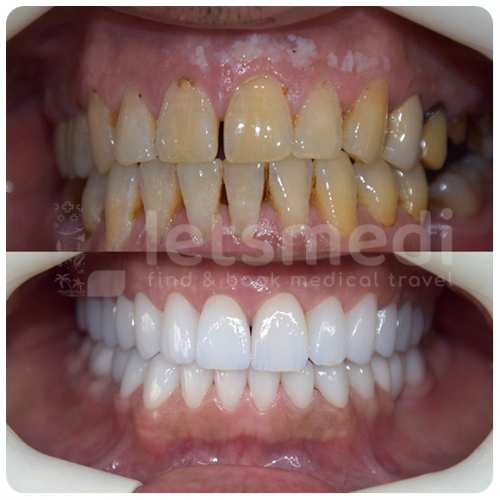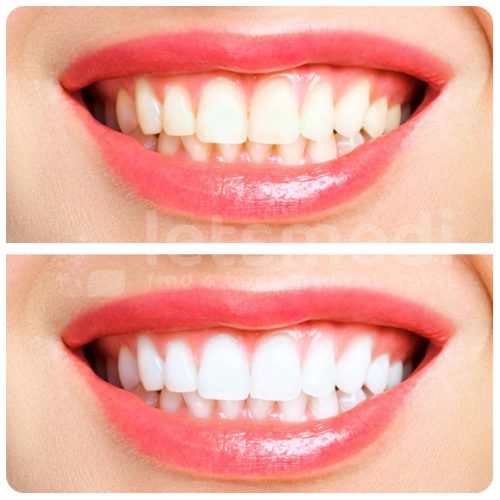 How much does dental treatments cost in Turkey?
We all know that dental treatments are very diverse. Well, do you know that dental treatment prices in Turkey are very affordable? Prices of dental treatments in Turkey range from €315.00 to €7150. Prices vary according to the scope of treatment, duration of treatment and number of teeth.
Turkey is the only country where such affordable dental treatments are available. You can find out which treatment is suitable for you and the treatment costs after the first examination. Call us for this. All treatments are performed by professional dentists in our fully equipped dental clinics.