Breast Augmentation in Turkey is one of the most popular aesthetic surgery for among woman that comes to Turkey for cosmetic surgeries.
Breast augmentation surgery is typically requested by women who are dissatisfied with their own bodies. Every day, an increasing number of women seeking breast augmentation surgery travel to Turkey. Because breast augmentation with implants is the most commonly performed aesthetic breast surgery in Turkey. 
There are globe plastic surgeons and clinics, particularly in Istanbul. These are never minor surgeries. Because Turkish experts carry out a process under your skin. Therefore, you should entrust yourself to Turkish experts.
The average cost of Breast Augmentation in Turkey starts from 3.800 USD (3.120£) which is the most affordable price compared to especially UK. We are doing Breast Augmentation in Istanbul, Antalya and Izmir, you can choose best option for you.
Here you can find out and discover Breast Augmentation surgery journey in Turkey. Check all the details about Breast Augmentation costs, our clinic's patients reviews, before & after photos from the best doctors, all-inclusive packages for Breast Augmentation in Turkey.
You can get in touch with us for Breast Augmentation in Turkey via WhatsApp or options below.
Breast Augmentation In Turkey
Candidates

who will should primarily be healthy and balanced weight, non-smoking women and any age between 18 and 50 years old.

Procedure:
a surgery performed to increase breast size
Duration:
1 hours
Stay:
1 day
Anesthesia:
Local anesthesia
Recovery:
8 days
Side Effect:
Pain, itching and swelling
Exercise:
After 4-6 weeks
Scars:
No
Pain:
Minimal
Results:
3 to 4 months
Breast Augmentation in Turkey
Compared to the UK, the cost of breast augmentation surgery in Turkey is much lower. In fact, the cost of breast augmentation in Turkey may break your budget even with travel expenses. 
Turkey is fast becoming a popular medical tourism destination. This is in part because Turkey has some of the lowest cost cosmetic surgery procedures in the world. In Istanbul, for example, you will find many reputable clinics that offer breast augmentation.
Before you decide on the surgery location, it is important to know how big you'd like your implants to be. Most women can increase one cup size with a single implant. However, it is important to remember that breast implant size is not universal. This is because breast size is not an absolute measure. 
It's better to consider your body size, chest width, and body type before deciding on the best surgery. With the right surgery, your body shape and aesthetic preferences can be transformed.
One of the most attractive advantages of choosing Turkey over other countries for your breast implant surgery is its price. Many doctors in the UK charge thousands of dollars for breast implants. 
Turkey's surgeons are incredibly experienced and offer the best breast implant prices in the world. While the cost can be troubling, the cost of breast augmentation surgery in Turkey can be well worth it. You can have the breast implants you've always wanted for a fraction of the price!
Breast Augmentation Packages in Turkey
Package Prices
Breast Augmentation and Lift
6,800€
Breast Augmentation and Tummy Tuck
7,013€
Breast Augmentation and Rhinoplasty
6,800€
Breast Augmentation and Lipo
6,715€
How does a Breast Augmentation works?
If you're seeking a new set of breasts, a surgical procedure called breast augmentation is an excellent option. This procedure will give you the desired results without a lengthy recovery. The procedure requires the surgeon to make several incisions in the breasts. The surgeon will place the implants either above or below the chest muscle.
Surgical tape and sutures will seal the cuts and cover the breasts. You may have drainage tubes in your chest and must wear a surgical bra for a few days. You'll be advised to avoid heavy lifting or strenuous activities for at least six weeks. You'll also likely be prescribed pain medication.
Our Clinic in Istanbul, Turkey
What is Breast Augmentation?
Before undergoing breast augmentation, patients must follow some preoperative instructions. They should stop smoking, which will increase the risk of complications, as it restricts the blood flow to the area and makes the surgery take longer to perform.
Furthermore, smoking lowers the immune system, making it more likely that the patient will develop infections after surgery. This is why the doctor will discuss all of these issues with patients before the surgery. Smoking should also be discontinued at least a week before the surgery.
Surgical techniques for breast augmentation vary depending on your body type, but in general, breast augmentation surgery involves placing silicone or saline implants. The surgeon inserts the implants through an incision made above the belly button. 
They are filled with saline solution and placed under or over pectoral muscle tissue or directly behind the breast tissue. The surgery typically takes one to two hours. After the procedure, the incisions are closed with sutures, skin adhesive, or surgical tape. The patient will have a brief period of discomfort as the anesthesia wears off.
Depending on the type of procedure, the procedure may require general or local anesthesia. In general, the patient will be under general anesthesia, which will cause them to be unconscious during the procedure. In some cases, patients can also be sedated but awake with IV sedation. 
In the majority of cases, breast augmentation surgery is performed as an outpatient procedure, so the patient will need someone to drive them home afterward
How to do a Breast Augmentation?
If you're wondering how breast augmentation works, you've come to the right place. There are two basic methods: fat transfer and implants. Both have advantages and disadvantages. 
If you decide to have fat transfer, here are the main differences between them. Using your own fat increases your breast size naturally, but it can also result in larger, more noticeable breasts. Learn more about these two techniques and which one is best for you.
In most cases, the breast augmentation procedure begins with making an incision on the underside of the chest and inserting the implant through a skin fold. Younger and thinner women are more likely to have visible scarring after the procedure. 
Those who have no children or do not have many scarring may experience less pain and swelling after the surgery. The procedure is typically completed in about two weeks. After the procedure, patients can go home and assess whether or not the results met their expectations.
To reduce the risk of complications, it's important to choose an experienced surgeon for your procedure. Experienced surgeons have more experience and can achieve the most natural-looking results. 
Ask questions and look through photo galleries before selecting a surgeon. The most experienced surgeons can offer the best results and will provide you with a positive experience. There are also risks involved, and the surgery isn't for everyone. But if you're comfortable with your decision, it will be less difficult for you to have a successful procedure.
What are the Breast Augmentation Risks?
Breast augmentation complications and adverse effects include:
The requirement for additional surgeries. Breast implants degrade over time and must be replaced. There is no conclusive answer. Breast implant rupture becomes more likely as they age. Breast implants, according to the FDA, should last at least ten years.
Irreversibility: Breast implants have the potential to permanently alter someone breast tissue. If you decide to also have the implants omitted, your breasts may not return to their pre-surgery shape. Your breasts may continue to be dimpled or wrinkled.
alterations in appearance and sense Implants can cause nipple and breast sensation loss, as well as pain. They can occasionally cause excessive scarring and wrinkling.
Associated health issues Some studies have discovered links between breast implants and certain health problems. Several studies have found that women with breast implants have an expanded danger of alcoholism, drug abuse, and suicide. However, experts generally believe that the breast augmentation are not the source of these issues.
Complications from surgery Breast augmentation, like any surgery, carry risks. Surgical infections, hemorrhage, and swelling have been reported in some women.
Breast augmentation may cause systemic symptoms, also known as breast implant illness. The precise relationship between these symptoms and breast implants is unknown. Fatigue, memory loss, skin rash, difficulty concentrating but instead thinking clearly, and cooperative pain have all been reported as signs and symptoms. The symptoms may be alleviated if the breast implants are removed.
Breast pain and shifts in lip and breast sensation are common implant complications.
That Is surgeries, including or without device removal
Capsule contracture refers to scar tissue that forms around an implant and tightens it (capsule)
Non Hodgkin lymphoma with breast augmentation anaplastic sizable cell lymphoma (BIA-ALCL) (cancer of the immune system)
Breast cancer, connective tissue disease, and reproductive issues
Breast Augmentation recovery time?
After breast augmentation, patients can expect bruising, swelling, and pain in the chest area. While the majority of patients feel fine after just a few hours, the breasts may not look completely normal for several weeks. 
Patients are encouraged to use special support garments to help minimize discomfort. Pain medication should be taken as directed by your surgeon, as well. You should avoid heavy lifting or strenuous activities for the first few days.
Patients can resume some light activities after their procedure. They can even return to work after two weeks. However, the recovery time for physically demanding jobs may be longer, especially if the surgery requires heavy lifting. The patient should consult with their surgeon regarding the return to work and physical activity. 
As long as the patient follows the surgeon's instructions, most patients can resume normal activities within three weeks after surgery. Patients may be advised not to engage in strenuous activities, such as swimming or lifting more than 10 pounds. After this time, patients can gradually build up to their regular exercise regimen. 
The recovery time for breast augmentation may take a year or more, so patients should monitor their comfort level and seek medical advice whenever they feel discomfort.
Most women are back to work after undergoing a breast augmentation procedure. Although the initial recovery time is typically two weeks, it may take as long as six. Although the first few weeks of recovery time are very challenging, most women can return to normal activity within a few weeks. 
The bruising and swelling will diminish over the first month. The first month after surgery may be too long for most women to resume work, but it's important to continue to follow your doctor's instructions and monitor your recovery.
Why is Breast Augmentation affordable in Turkey?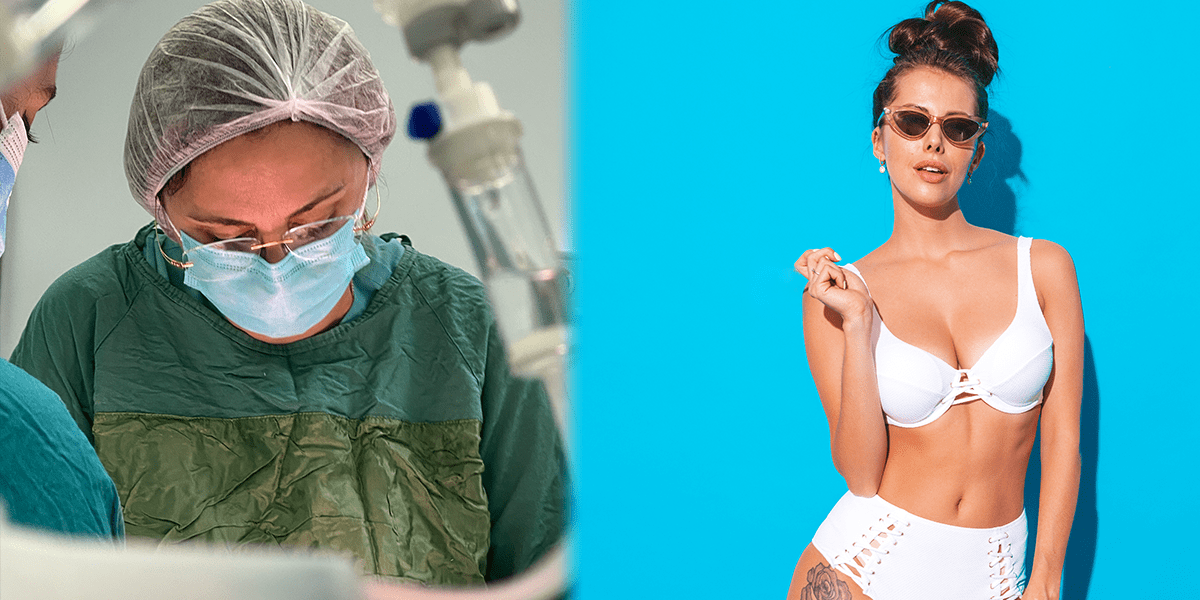 Compared to most European countries, the cost of breast augmentation in Turkey is much more affordable. This is due in part to the fact that the surgeons and hospitals in Turkey produce their own medical equipment and the salaries of their employees are more affordable.
However, another factor that contributes to the lower cost of treatment is the exchange rate. The procedure is performed by a plastic surgeon with years of experience and a reputation for excellence.
A breast augmentation procedure in Turkey is more affordable than those performed in the United States. However, the procedure does come at a price. You will be required to take at least two weeks off work following the procedure.
You can even take a vacation during this time. After the surgery, your implants should look and feel more natural than before. Moreover, you can safely sunbathe and fly afterward. If you're unsure about the cost of the procedure, you can contact the surgeon directly by WhatsApp or visit his or her instagram page to view before and after pictures.
The cost of a breast augmentation in Turkey is between $2500 and $4000. Prices vary according to the clinic and the procedure. You can opt for a breast augmentation in Istanbul at a clinic selected by the Body Expert agency.
The cost ranges from 3500EUR to 4500EUR for a breast augmentation with latest generation implants. This also applies to breast lifts associated with a saline-based filler.
Breast Augmentation Cost in Turkey vs UK
You may be wondering how much does Breast Augmentation cost in Turkey versus the UK. In this article, we will compare the costs of breast augmentation in both countries. UK offers a higher cost than the Turkey, with costs starting at 4.000£.
Aside from offering better quality, the treatment costs are also lower. Breast implant surgery in Turkey is just 3.120£, much lower than its in UK cost. Also, Turkey's medical facilities are impressive, with top-notch specialists.
Moreover, travel to Turkey can be a breeze, thanks to budget airlines. Turkey has a thriving plastic surgery industry, making it a great place to have surgery.
The difference in costs between the two countries is largely due to exchange rates. Turkey is famous for having high-quality hospitals and experienced plastic surgeons. Turkey's low exchange rate makes the price of plastic surgery very competitive. Moreover, the availability of raw materials for the procedure is another advantage.
In Turkey, you can expect a faster recovery time. And, if you're planning a mummy makeover, you'll be happy to know that you're not spending too much on it compared to the UK!
Depending on your specific requirements, you can choose between a breast lift or an implant insertion. Turkey has world-class plastic surgeons with experience and training in breast augmentation.
These surgeons use only the finest implants and techniques to give you the most natural-looking results. During the consultation, you'll be able to ask questions and learn more about the different types of breast implant surgery in Turkey.
How much does breast enlargement surgery cost in Turkey ?
The average cost of a breast enlargement surgery  in İstanbul, Turkey is 3500 EURO , minimum price is 3200 and  maximum cost is 3800 EURO. Prices may differ for different cities such as Istanbul, Antalya and Izmir.
Breast Augmentation Cost in Turkey by Types
Saline breast implants
4,200€
Structured saline breast implants
from 3500€
Silicone breast implants
from 4500€
Gummy bear breast implants
from 3500€
Smooth breast implants
from 3500€
Fat transfer breast augmentation
from 3500€
Breast Augmentation Doctors in Turkey
Breast Augmentation Reviews in Turkey

Harry Cox
I've recently had my surgery with Çağıl Meriç and his team, i must admit I am very pleased and i will highly recommend them. Absolutely amazing experience. From start to finish I felt safe and comfortable in everyone's hands. I would highly recommend this to anyone. I am almost 2 weeks post op and I feel great!

Robert Cow
Everything went well. I had liposuction surgery, they took very good care of me. The doctor speaks great English and put me in ease. The hospital staff are really friendly and the room was really comfortable and clean. Hotel and vip transfer was perfect. Thanks Letsmedi.

Allison Erik
I had gastric sleeve operation with you 1.5 years ago and I have lost 60 kg. It changed my life, as expected I had saggy skin which needs operation. I wanted to continue with this team. Its been already 2 months, I had a breast reduction, tummy tuck and liposuction, I cannot express enough how happy I am with my results after having my procedures. I got rid of from the saggy skin and finally have the good body shape. I want to say a huge thanks.
Paula Entwistle
I had tummy tuck and 360 liposuction in December. I am satisfied with the results. Everytime i need something they did their best to help. I was sore first couple days as I have been told but after the third day I started to feel better and after 3 weeks I was ok to get back to normal.
Fatima Abdjul
The clinic with the Doctors and there nurses are excellent I have done a tummy tuck Lipo 360 and breast lift and they were very supportive and had a excellent team my results were looking good from day 1 I would recommend this clinic to everyone.