Gastric Balloon in Turkey is one of the practical non-surgical method for people that comes from abroad to Turkey for weight loss surgeries.
Gastric balloon surgery is a procedure that aids in the speed and success of weight loss in obese patients. Weight loss surgery, often known as bariatric surgery, employs a variety of techniques to reduce the size of the stomach or the amount of food consumed by a patient.
This procedure is carried out with great care in Turkey. All the specialists have been doing this task for a long time. As a result, you can have this treatment performed in Turkey with complete confidence.
The average cost of Gastric Balloon in Turkey starts from 2.300 USD (1.880£) which is the most affordable option compared to other European countries. We are doing Gastric Balloon surgeries in Istanbul, Antalya and Izmir, you can choose best option for you.
Here you can find out and discover Gastric Balloon journey in Turkey. Check all the details about Gastric Balloon costs, our clinic's patients reviews, before & after photos from the best doctors, all-inclusive packages for Gastric Balloon in Turkey.
You can get in touch with us for Gastric Balloon in Turkey via WhatsApp or options below.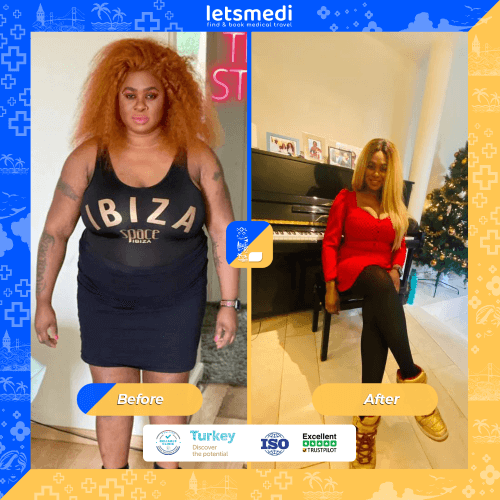 Our Clinic in Istanbul, Turkey
How Gastric Balloon is Done?
The gastric balloon (also known as a stomach balloon) is an FDA approved aortic arch weight loss procedure which involves inserting a temporary expandable balloon into your stomach through your mouth and leaving it there for up to 6 months. 
The gastric balloon helps you lose weight by limiting the amount of food you eat at each meal. It also provides long term satiety with smaller portions of food because it slows the passage of consumed food and liquids to the stomach.
If you've tried and failed to lose weight through diet and exercise and have a BMI of 30-35, as well as one or more obesity related comorbidities, a gastric balloon is an advised obesity treatment. Patients with a BMI as low as 27 may be eligible for this cure in some cases. 
For morbidly obese (BMI > 40) and super obese (BMI > 50) patients, stomach balloons are not recommended. Since the 1990s, the intragastric balloon has been widely used as an effective alternative for those who are not candidates for other types of bariatric surgeries or who do not want to undergo non reversible extensive obesity surgeries.
What are the Gastric Balloon Risks?
One third of people experience pain and nausea shortly after having an gastric balloon inserted. 
However, these symptoms usually last only a few days after the balloon is placed. These symptoms are usually manageable at home with oral medications.

Although uncommon, serious side effects from gastric balloon placement are possible. If you experience nausea, vomiting, or abdominal pain after surgery, contact your doctor right away.

Balloon deflation is a potential risk. If the gas deflates, there's a chance it'll pass through someone digestive system. This can result in a blockage, requiring an additional methodology or surgery to eliminate the device.

Overinflation, acute pancreatitis, ulcers, or a hole (perforation) in the stomach wall, which may require surgery, are all possible risks.

Acid Reflux Following Gastric Balloon: One of the most typical side effects of stomach balloons is acid reflux, which is sometimes followed by heartburn. Simply refrain from consuming dairy, alcohol, caffeine, spicy but rather fatty foods to avoid or alleviate this condition. In addition, your doctor can prescribe acid-blocking medications.

Vomiting and Nausea: This is also common in obese patients, — particularly during the first few days after surgery, which can last up to ten days. You should just put up with it until this phase passes. Your body's reaction to the cylinder inside itself is stomach discomfort, barfing, and nausea.

Cramps in the stomach and pain: The weight loss balloon enrages the muscle fibers of your stomach wall within the first 48 hours, causing stomach cramps and pain. This vexing condition usually goes away after 3 or 4 days if you stick to your liquid diet.

Because of the orogastric balloon in your stomach, you may feel bloated, which is the main goal of this procedure. However, you should be aware that this is a transient condition that will vanish as soon as that the balloon is removed.
How is the Gastric Balloon Healing Process?
Set to start about six hours after the procedure, you can have small amounts of clear liquids. The liquid diet is usually followed until the beginning of the second week, when soft foods can be introduced. Around three weeks after the intragastric balloon is inserted, you should be able to resume regular eating.
After intragastric balloons were in place for up to 6 months, devices are used to remove them. A new balloon may or may not be placed at that time, depending on the package devised by you and your doctor.Following your procedure, you'll meet with members of your medical team on a regular basis, including your nutritionist and psychologist.
Why Gastric Balloon should be Done in Turkey?
A gastric balloon can help you lose weight that you haven't been able to lose in other ways. You reduce the risk of your excess weight causing future health problems by undergoing this procedure. 
Obesity, as you may be aware, can lead to a variety of diseases. Reflux, stroke, heart disease, high blood pressure, and sleep apnea are just a few examples. The best country among these is Turkey. Because highly trained specialists or doctors are well suited for this job. In addition, Turkey is at the highest level of success in the field of health.
Even if you are deemed a good candidate for the gastric balloon procedure, your doctor will tell you how to prepare for it. Also, keep in mind that you will have to pass a number of lab tests and examinations prior to the operation. The drugs you eat, drink, and take will be restricted by your doctor. Aside from that, it will give you a lot the necessary exercises for the trading day.
How Much Does a Gastric Balloon Cost in Turkey?
The gastric balloon is a semi, non surgical, reversible weight-loss procedure that has recently gained popularity. Gastric balloon implementation is a procedure that involves inserting a seawater silicone balloon into your stomach to aid weight loss. The cost varies depending on the type and amount of balloons. This is something you decide. Of course, only if your doctor recommends it.
Gastric Balloon Cost in Turkey by Types
Orbera365
2,390€
Spatz3® balloon
2,390€
The Elipse balloon
2,390€
Gastric Balloon Cost in Turkey vs UK
There are many reasons why people opt for a gastric balloon procedure abroad, and one of the most common ones is the cost. Gastric balloon costs in Turkey are significantly less than in the UK.
For example, the procedure itself only costs a few hundred pounds in Turkey. And because Turkey has an increasing medical tourism industry, clinics in Turkey are implementing quality policies and regulations. Furthermore, Turkish clinics are often the first to introduce new technologies, such as the gastric balloon.
Compared to the UK and other European countries, gastric balloon costs in Turkey are significantly lower. The Turkish doctors are experienced in placing and removing multiple types of gastric balloons.
Moreover, patients will experience a seamless and affordable procedure. Because of its excellent reputation and low cost, many people opt for this procedure to address their weight issues. International Clinics offers gastric balloon placement to international patients.
The gastric balloon cost in the UK is comparable to that in Turkey, but is much higher. The average gastric balloon cost in Turkey is only 1.880£ compared to 5.000£ in the UK. The prices in other European countries, such as Germany, Sweden, France, and the United States, are higher – ranging from 9.000$ to a staggering 18.000$.
Turkish clinics also offer an all-inclusive package for patients, making the procedure extremely affordable for anyone with the money to spend.
A gastric balloon is a popular surgical method for weight loss, and its cost in Turkey is considerably lower than in the UK. However, you must follow up strictly to ensure a successful recovery.
As long as you keep to your new diet and exercise plan, you can enjoy the advantages of the gastric balloon procedure. In addition to saving money, it also allows you to travel to Turkey and visit clinics in your local country.
Best Gastric Balloon Surgeons in Turkey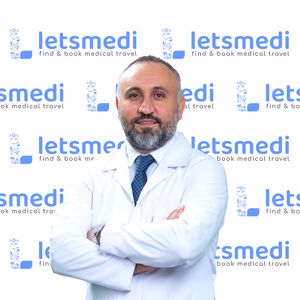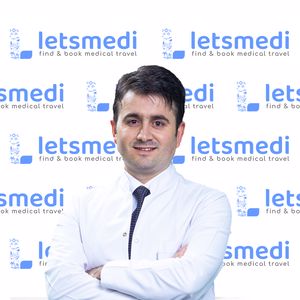 Assoc. Prof. Dr. Abdullah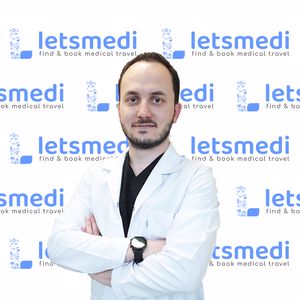 Gastric Balloon Reviews in Turkey

Harry Cox
I've recently had my surgery with Dr. Hasan Erdem and his team, i must admit I am very pleased and i will highly recommend them. They were always checking up on me, all the doctors and nurses were very friendly and at the same time very professional. Its been 8 months since i had my surgery and i still receive calls/messages from them to see how I'm doing, when i need to ask them questions they reply straight away no matter what the time is.

Robert Cow
Everyone at the clinic is very helpful and makes you feel comfortable as you are at hometown. They really do their job very well and professional. Now I have amazing teeth and not embarrassed anymore to smile. So pleased and grateful! Great price great holiday I couldn't ask for more!

Allison Erik
Hello, and greetings from my side. I wanted to share with you guys about my weight loss story. I had 127 kg weight; due to my weight, I had very difficult to manage all the daily routine activities, but then Online I contacted them; their patient consultant briefed me with the overall gastric sleeve. The way they delivered their services was excellent. I have done all the formalities online. I have never seen such a type of professionalism in my life ever. I have lost 48 kilos in 5 months.
Paula Entwistle
It's about two months when I had my gastric bypass surgery. Before that, I had face depression most of the time because of my overweight. All my colleagues were slim and smart, and in front of them, I used to feel outdated. Due to being overweight, I had a lack of confidence. I started to search about weight loss procedures. Turkey was a good option for me. And this steam suggested to me gastric bypass. I did it, and I have noticed a profound change in my life. I lost 17 kg in just two months apart from that now, and I am more confident in front of all than ever.
Fatima Abdjul
An experience to watch with wonderful people, souls, with a huge experience. I have already recommended to all friends who need gastric intervention, GS, GBOTOX, ETC with all confidence. You are the most wonderful people in my life, my second family because I gave my life a chance at a new life !!!! respect and I will LOVE YOU ALL !!!!! from one head to another, from small to large I RECOMMEND 100% ALL SERVICES PROVIDED !!!!!!