Gastric Botox in Turkey is one of the most popular non-surgical weight loss operation for people that comes to Turkey for weight loss surgeries.
Gastric Botox in is a popular non surgical weight loss procedure since it is a suitable option for people who are terrified of anesthesia. He or she travels to Turkey for gastric Botox in since the outcomes are the greatest.
In comparison to other nations, the cost of Gastric Botox in Turkey is low. As a result, it is highly preferred. Of course, that isn't the only reason. It is also the best in terms of processing.
The average cost of Gastric Botox in Turkey is 1.250 USD (1.000£) which is the most affordable option compared to especially USA and UK. We are doing Gastric Botox surgeries in Istanbul, Antalya and Izmir, you can choose best option for you.
Here you can reach out more information about Gastric Botox journey in Turkey. Check all the details about Gastric Botox costs, our clinic's patients reviews, before & after photos from the best doctors, all-inclusive packages for Gastric Botox in Turkey.
You can get in touch with us for Gastric Botox in Turkey via WhatsApp or options below.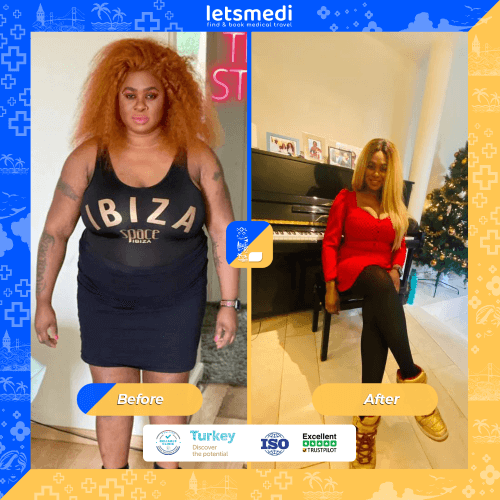 Our Clinic in Istanbul, Turkey
Botox is a bacteria derived protein. It is commonly used to treat neurological diseases, excessive sweating, and some urological conditions. Botox injections and weight loss treatments, on the other hand, have recently proven to be effective for patients. With a change in lifestyle, a patient who receives Botox injections can lose weight safely and permanently.
The gastric Botox procedure involves injecting Botox into specific areas of the stomach to reduce the work of the stomach muscles. As a result, the digestive process is slowed by the stomach. As a result, it is a simple to use weight loss treatment which it aims to extend the time between hunger and satiety.
Botox injections in the stomach are not given to everyone in the same dose. As a result, each patient's practice and Botox dosage is unique. Unconscious and incorrect practices are the most common causes of failed applications.
Botox injections in the stomach are used to block nerves in specific areas of the stomach. This is a one time event. The goal is to suppress appetite and slow stomach motility so that the patient can eat a meatball or a bowl of yogurt and stay full for a long time. In the scientific literature, no important stomach damage has been observed.
How is Gastric Botox Done?
Patients are taken toward the laparoscopic unit after undergoing the necessary tests and blood tests. The oesophagus, stomach, and duodenum are examined in detail during the endoscopy performed prior to the procedure, and if no problems are found, the doctor accomplishes the procedure.
With the help of an anaesthesiologist, doctors use the endoscopic method to reach the stomach without interruption. The patient experiences long hunger times, appetite control, and rapid saturation as a result of the Botulinum toxin. Foods can stay in the belly for a long time if a muscles that control stomach contractions are unable to do so.
The process can be done endoscopically, which eliminates the need for surgery and special preparation. It can also be completed in as little as 10-15 minutes. The person can resume his social life after 1-2 hours.
What are the Gastric Botox Risks?
Because stomach Botox usage is a conventional endoscopic procedure, no significant stomach Botox damage has been reported in the literature. But there are certain gastric Botox risks, albeit minor ones.
Those with muscle disease or who are hypersensitive to Botox should avoid the procedure.

This procedure may result in sedative related side effects such as nausea, fever, and vomiting. It can occasionally cause bleeding.

Although stomach Botox injection is a safe procedure, it can cause serious side effects such as muscle atrophy, double vision, and difficulty breathing.

Furthermore, Botox can spread from the puncture site to other parts of the body, but this has only happened when dealing with dishonest doctors.

Only a small percentage of patients (8-10%) may experience mild and temporary nausea for 2-3 weeks following the procedure. This side effect, however, is much milder than those seen after stomach cylinder or stomach decrease surgeries.

Remember that the full effect of the drug in gastric Botox disappears from the body in 4-6 months. As a result, there is no risk of permanent damage.

The goal of gastric Botox is to block nerves in specific areas of the stomach. This is a temporary procedure. The goal is to suppress the patient's appetite and slow down stomach motility so that a meatball or a bowl of yoghurt can sometimes satisfy them for an extended period of time. It has not been demonstrated in the scientific papers that now it causes significant stomach damage.

Gastric botox has the following side effects: cardiac slowley, respiratory depression, myocardial infarction, neurologic effects, and gastric perforation. However, when the medical literature is examined, it is revealed that gastric botox has no side effects because it is applied without surgeries cuts and only affects the functioning of the stomach smooth muscle.
How is the Gastric Botox Recovery Process?
Among both 2 and 3 days, a sense of hunger and saturation develops. On the first day after the apps, the patient should only eat liquid foods. When you have any worries, you should consult a physician.
Knowing that its Botox effect lasts for six months, patients are given special diet plans to follow during this time in order to change their dietary behaviour's. Dietician limits with gastric Botox are administered to all of our patients. Gastric Botox is not a sufficient method on its own; it aims to combine it with diet and exercise to achieve a significant change in dietary habits.
Botox's effects last for about 4-6 months. Our doctors who pay heed to their diet and take advantage of these benefits can lose up to 20-25 pounds during this time. The goal is to use this procedure only once, so that our patients receive accurate nutritional information and do not want to repeat it. The procedure will be repeated 6 months later if necessary.
Why Should Gastric Botox be Done in Turkey?
There are no adverse health effects or complications associated with gastric Botox. As a result, it is a dependable method with a high rate of success. For the first 2-3 weeks after the procedure, a small percentage of patients (8-10%) may experience temporary and temporary nausea. In Turkey, this is less of an issue. Because our experts have lots of experience.
Remember that the full effects of cannabis in the stomach Botox vanishes from the body in 4-6 months. As a result, there is no risk of permanent harm. Although it does, our doctors will take immediate action to prevent it.
How much Does Gastric Botox Cost in Turkey?
Every year, a large number of people travel to Turkey for medical treatment. The reasons for this are the affordable prices, highly skilled doctors, and unique medical services available in Turkey. 
Bariatric procedures have recently become very popular in Turkey. One of these applications that aids weight loss is gastric Botox. The cost of gastric Botox varies depending on the amount of Botox you require, the doctor's experience, and the location of the centre.
Optional Services
City Tour / Group
150€
Shopping Tour / Group
150€
Nail Art & Eyelash
200€
Hairdresser Service
200€
Skincare
200€
Classic Istanbul Tour
250€
Gastric Botox in Cost in Turkey vs UK
When comparing the costs of Gastric Botox, it is essential to remember that a lot of distorted information is available on the internet. However, you should always seek accurate information from reliable sources. Turkey has many reputable medical centers and surgeons, but you must be careful of the fake information you read there. Besides, the procedure costs more in Turkey.
In addition to this, you can expect the cost of treatment to be lower if the clinic has the best doctors. A reputable clinic will have experienced staff members and hygienic facilities.
Turkey is also an affordable option, with the best doctors in the world. Getting your treatment in Turkey will save you thousands of euros. In addition, you won't have to worry about paying thousands of Euros for gastric botox in Turkey.
You can also expect lower costs if you opt for surgery in Turkey. In 2021, medical tourism in Turkey was valued at 100%. By 2022, the country is expected to be the second most popular cosmetic surgery destination in Europe.
In addition to its low costs, Turkey also has highly qualified surgeons. A gastric balloon can be performed with the utmost safety. It can be a life-changing procedure for you if you choose the right surgeon.
The cost of gastric botox in Turkey is significantly lower than its counterparts in the UK and the United States. While gastric botox costs between 5000 dollars, they can vary from country to country. However, there are also risks associated with the procedure. Moreover, complications may include bleeding, breathing disturbance, or even a tear in the upper digestive tract.
Best Gastric Botox Surgeons in Turkey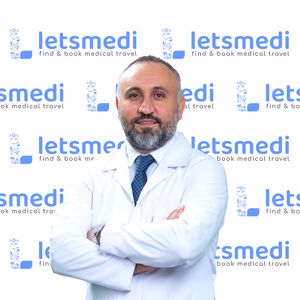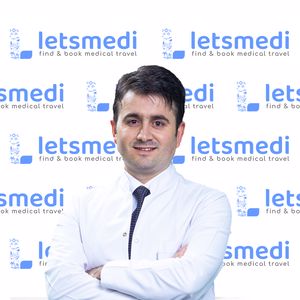 Assoc. Prof. Dr. Abdullah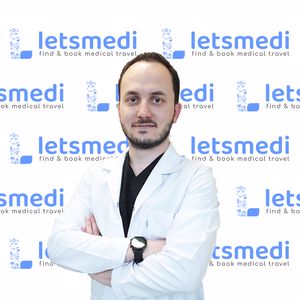 Gastric Botox Reviews in Turkey

Harry Cox
I've recently had my surgery with Dr. Hasan Erdem and his team, i must admit I am very pleased and i will highly recommend them. They were always checking up on me, all the doctors and nurses were very friendly and at the same time very professional. Its been 8 months since i had my surgery and i still receive calls/messages from them to see how I'm doing, when i need to ask them questions they reply straight away no matter what the time is.

Robert Cow
Everyone at the clinic is very helpful and makes you feel comfortable as you are at hometown. They really do their job very well and professional. Now I have amazing teeth and not embarrassed anymore to smile. So pleased and grateful! Great price great holiday I couldn't ask for more!

Allison Erik
Hello, and greetings from my side. I wanted to share with you guys about my weight loss story. I had 127 kg weight; due to my weight, I had very difficult to manage all the daily routine activities, but then Online I contacted them; their patient consultant briefed me with the overall gastric sleeve. The way they delivered their services was excellent. I have done all the formalities online. I have never seen such a type of professionalism in my life ever. I have lost 48 kilos in 5 months.
Paula Entwistle
It's about two months when I had my gastric bypass surgery. Before that, I had face depression most of the time because of my overweight. All my colleagues were slim and smart, and in front of them, I used to feel outdated. Due to being overweight, I had a lack of confidence. I started to search about weight loss procedures. Turkey was a good option for me. And this steam suggested to me gastric bypass. I did it, and I have noticed a profound change in my life. I lost 17 kg in just two months apart from that now, and I am more confident in front of all than ever.
Fatima Abdjul
An experience to watch with wonderful people, souls, with a huge experience. I have already recommended to all friends who need gastric intervention, GS, GBOTOX, ETC with all confidence. You are the most wonderful people in my life, my second family because I gave my life a chance at a new life !!!! respect and I will LOVE YOU ALL !!!!! from one head to another, from small to large I RECOMMEND 100% ALL SERVICES PROVIDED !!!!!!