Gastric Bypass in Turkey is one of the most practical and preferred weight loss method for people that comes from abroad to Turkey for weight loss surgeries.
When compared to certain other weight loss treatments in Turkey, they recommend gastric bypass. Because it results in greater weight loss than gastric banding or gastric tube surgeries. 
The benefit of this procedure in Turkey would be that the weight loss is consistent over time, and the patient is less likely to gain weight after losing weight. For this reason, it is one of the techniques we use most in Turkey.
The average cost of Gastric Bypass in Turkey is 3500 EURO which is the most affordable option compared to especially USA and UK. We are doing Gastric Bypass surgeries in Istanbul, Antalya and Izmir, you can choose best option for you.
Here you can find out and discover Gastric Bypass journey in Turkey. Check all the details about Gastric Bypass costs, our clinic's patients reviews, before & after photos from the best doctors, all-inclusive packages for Gastric Bypass in Turkey.
You can get in touch with us for Gastric Bypass in Turkey via WhatsApp or options below.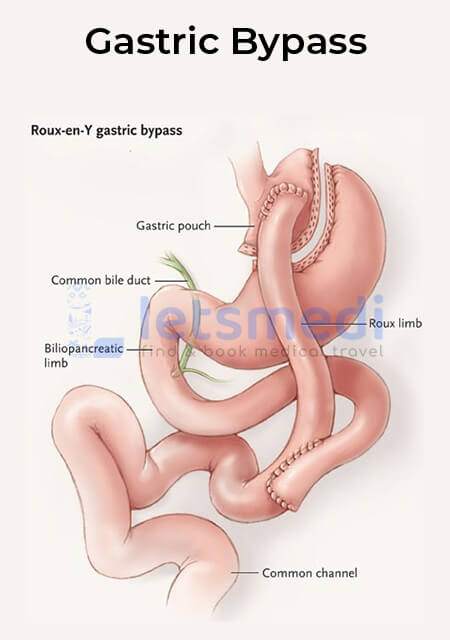 What Is Gastric Bypass Surgery?
Gastric Bypass surgery is a form of weight-loss surgery, also known as bariatric surgery. This procedure involves the creation of a small stomach pouch to restrict food intake, leading to weight loss. Patients typically lose anywhere from 50 to 100 pounds as a result of the procedure.
Gastric Bypass is performed laparoscopically, with small incisions made in the abdomen. During the procedure, the surgeon divides the stomach into a small upper pouch and a larger lower remnant. The small intestine is then rerouted to connect to both the newly created pouch and the lower stomach, bypassing a portion of the small intestine. This allows food to bypass part of the digestive system, leading to feelings of fullness with smaller portions and decreased calorie absorption.
Gastric Bypass Surgery in Turkey Details
Procedure:
Helps obesity people lose weight and improve their health
Duration:
1.5 – 2 hours
Stay:
2-3 days
Anesthesia:
General
Recovery:
2 – 3 weeks
Side Effect:
The biggest side effect of the surgery is vitamin deficiency
Exercise:
After one months
Scars:
mini-surgical scars
Pain:
Minimal
Results:
1 month
The objective of the gastric bypass procedure is to support weight loss. This is achieved by creating a small stomach pouch and rerouting the small intestine to this new pouch. Usually, 10 to 25 kilogrammes of weight should be lost in the first month following the procedure. While the rate of weight loss may start to decrease by the third month, patients typically have already lost 30 to 40 kilograms.
It is important to regularly monitor the progress of patients and provide them with relevant information and guidance. This entails monitoring their weight loss, the manner in which their stomach and the surrounding area are healing, and the duration of these changes.
Through these monitoring procedures and assessments, the patient's individual progress and procedure success are identified. As a result, the hospital and surgeon are responsible for conducting these evaluations and providing feedback to the patients.
Benefits Of Gastric Bypass Surgery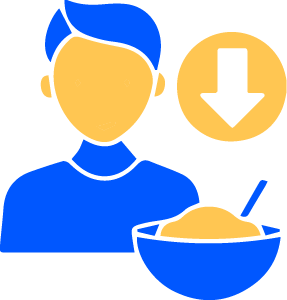 Decreased Appetite​
Gastric bypass surgery reduces the size of the stomach, causing patients to feel full faster and reducing their overall food intake.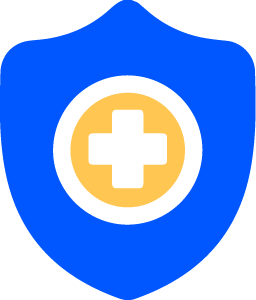 Reduced Health Issues​
Gastric bypass surgery has been shown to improve or even resolve several weight-related health conditions, including diabetes, high blood pressure, and sleep apnea.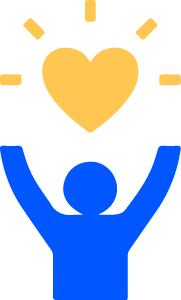 Improved Quality of Life​
Many patients who undergo gastric bypass surgery report improved physical mobility, increased energy levels, and an overall improvement in their quality of life.
What Are the Advantages of Gastric Bypass Surgery?
The benefits of gastric bypass surgery may include:
Average annual weight loss of 60% to 80%.
Changes to both the stomach and small intestine, leading to a reduction in the amount of food that can be eaten and absorbed.
A lower risk of obesity-related health problems, such as type 2 diabetes and heart disease.
Improved quality of life, including increased physical activity and better overall health.
Shorter hospital stays and quicker recovery times compared to other weight loss surgeries.
Reduced discomfort and a lower risk of infection due to the laparoscopic technique used in the procedure.
Surgical Steps of the Gastric Bypass?
Thinking of Gastric Bypass Surgery in Istanbul, Turkey? Here's what you need to know about the process:

Step 1 - Contacting the patient representative for information
Get in touch with our patient consultant, who will assist you with:
Calculating your BMI
Gathering information about your health history
Introducing bariatric surgeries, including Gastric Bypass, and helping you determine the most suitable option for you.
Once your health history has been checked by our doctors and they confirm you are eligible for surgery, you can move forward with the next steps.

Step 2 - Airport pick-up and hospitalization
After you arrive in Istanbul, our welcome team will be waiting for you at the airport. They will take you to the hospital via our VIP transfer vehicle, which is just a 5-minute drive away. At the hospital, we will take care of your hospitalization and surgery procedures. You will also sign necessary documents related to your operation.

Step 3 - Tests and consultation with your doctor
We will carry out the following examinations to ensure that you are ready for the operation:
Lung X-ray
Respiratory function test
Blood analysis
Electrocardiography
Ultrasound
Body mass index calculation
After your examinations, you will meet with psychiatrists, internal specialists, and anaesthesiologists.

Step 4 - Endoscopy and Gastric Bypass Surgery
After all the necessary tests, you will be ready for surgery. Gastric Bypass surgery is a weight-loss procedure that helps you lose weight by changing the way your stomach and small intestine handle the food you eat. Here's what happens during the surgery:
You will be given general anaesthesia, which will put you to sleep and keep you pain-free during the procedure.
The surgeon will make several small incisions in your abdomen and insert a laparoscope (a thin, lighted tube with a camera on the end) and other surgical instruments.
The surgeon will then use the instruments to create a small pouch at the top of your stomach, which will hold about an ounce of food. This reduces the amount of food you can eat and makes you feel full faster.
Next, the surgeon will cut your small intestine and connect it to the new stomach pouch. This allows the food to bypass a portion of your small intestine, which reduces the number of calories and nutrients your body absorbs.
The surgery usually takes around 2-3 hours, and most patients stay in the hospital for 3-4 days to recover from the surgery. During this time, you will receive care from our experienced medical staff and be monitored closely for any signs of complications.

Step 5 - Discharge from the hospital
Once your operation is complete, you will stay at our hospital for a few days to recover from the surgery. Here's what happens during your hospital stay:
You will be given pain medication to manage any discomfort or pain you may feel after the surgery.
Our medical staff will monitor your vital signs and ensure that you are recovering properly.
You will be encouraged to get up and walk around to prevent blood clots and improve circulation.
Our bariatric dietitian will provide you with dietary advice and help you transition to a new way of eating.

Step 6 - Accommodation at a contracted hotel
Our contracted hotel provides:
5-star comfort
24/7 room and internet services
Spa, gym, and lounge facilities to help you recover physically and mentally.
Gastric Bypass in Istanbul, Turkey is a safe and effective way to improve your health. Let us help you take the first step towards a healthier life.
Who Is Eligible for Gastric Bypass Surgery?
Gastric bypass surgery applicants:
Ages 18 to 65 are the target population for gastric bypass surgery.
Laparoscopic surgery is typically used to perform gastric bypass.
Patients can expect to lose 60 to 80 percent of their excess weight within 12 to 18 months of having gastric bypass surgery.
Conditions such as high blood pressure, type 2 diabetes, and sleep apnea may improve significantly or resolve completely after gastric bypass surgery.
Each patient will have a unique surgical preparation process and set of potential complications.
Before and after surgery, it is important to completely change eating and exercise habits to ensure successful weight loss and maintenance.
During gastric bypass surgery, the stomach is reduced in size and a portion of the small intestine is rerouted. This results in a smaller stomach pouch and a bypass of the majority of the small intestine.
The surgical incisions for gastric bypass are small, and the procedure is typically performed using minimally invasive techniques, resulting in minimal scarring.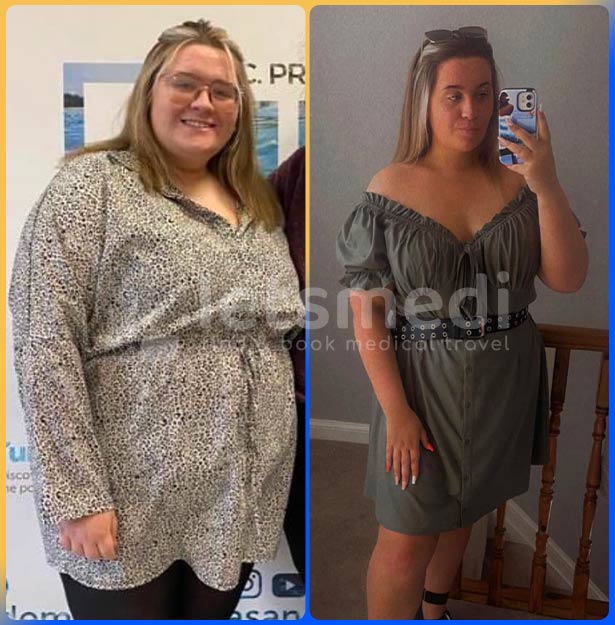 " Hello! I had an operation on March 3. 15 days after the operation I ate liquids, it was not difficult for me to do everything perfectly, nothing hurts my skills minus 10 kg, I am so glad, I even forgot that I had an operation. Many thanks to the letsmedi  and to my doctor Abdullah Shishik and his team🙏I am glad that I turned to you ❤️ "
" Hello! I had an operation on March 3. 15 days after the operation I ate liquids, it was not difficult for me to do everything perfectly, nothing hurts my skills minus 10 kg, I am so glad, I even forgot that I had an operation. Many thanks to the letsmedi  and to my doctor Abdullah Shishik and his team🙏I am glad that I turned to you ❤️ "
All Inclusive Gastric Bypass Package in Turkey
Gastric bypassin Turkey all-inclusive packages include all the expenses below:
Preoperative Examinations
Examination of Anesthesia Physician
Examination of chest Diseases Physician
Examination of Cardiology Physician
Gastric Sleeve Surgery by Surgeon
Latest Technology Operating Room Supplies (Medtronic)
General Anesthesia
1 Year Post-Operation Physician control (via WhatsApp)
1 Year Dietician Support after Operation (via WhatsApp)
Lifelong Patient Care after Operation (via WhatsApp)
Drugs to be used after surgery
Supplements to be used after surgery
Varicose Vein Stockings
Breathing Exercise Device
VIP Transfers (SAW Airport-hotel, hotel-hospital, etc.)
3-4 Nights Hotel Accommodation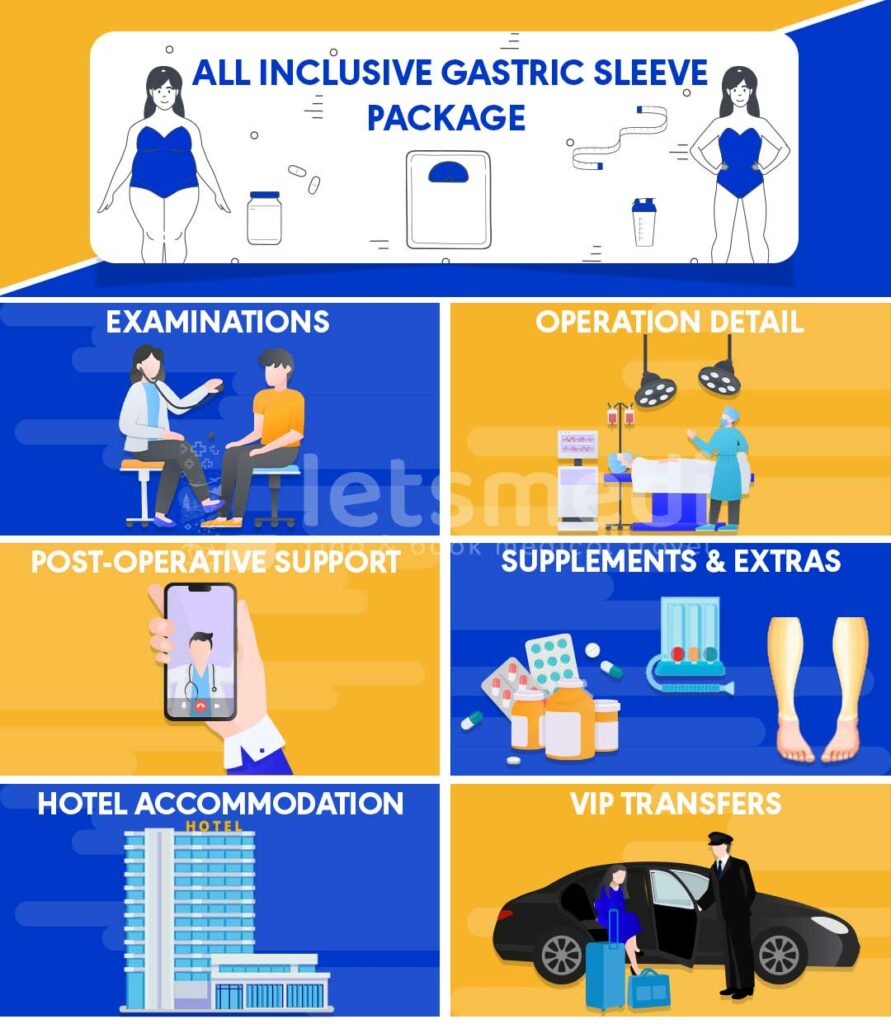 Our Clinic in Istanbul, Turkey
Why Choose Turkey for Gastric Bypass?
Turkey has become a popular destination for medical tourism, particularly for bariatric surgery. This is due to the government's investment in the healthcare industry and the high success rate of these procedures. Here are the top 6 reasons to have a gastric bypass procedure in Turkey.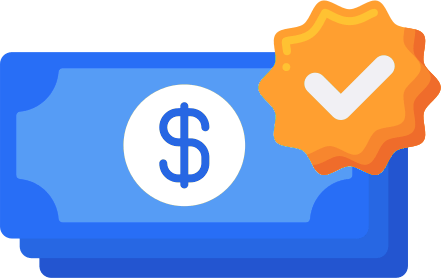 Reasonable Prices​
Gastric bypass surgery can be very expensive in certain countries, such as the UK and the USA. However, in Turkey, the cost of this procedure is much more reasonable, with a price difference of 40% to 50% compared to other countries. This allows patients to receive high-quality care without breaking the bank.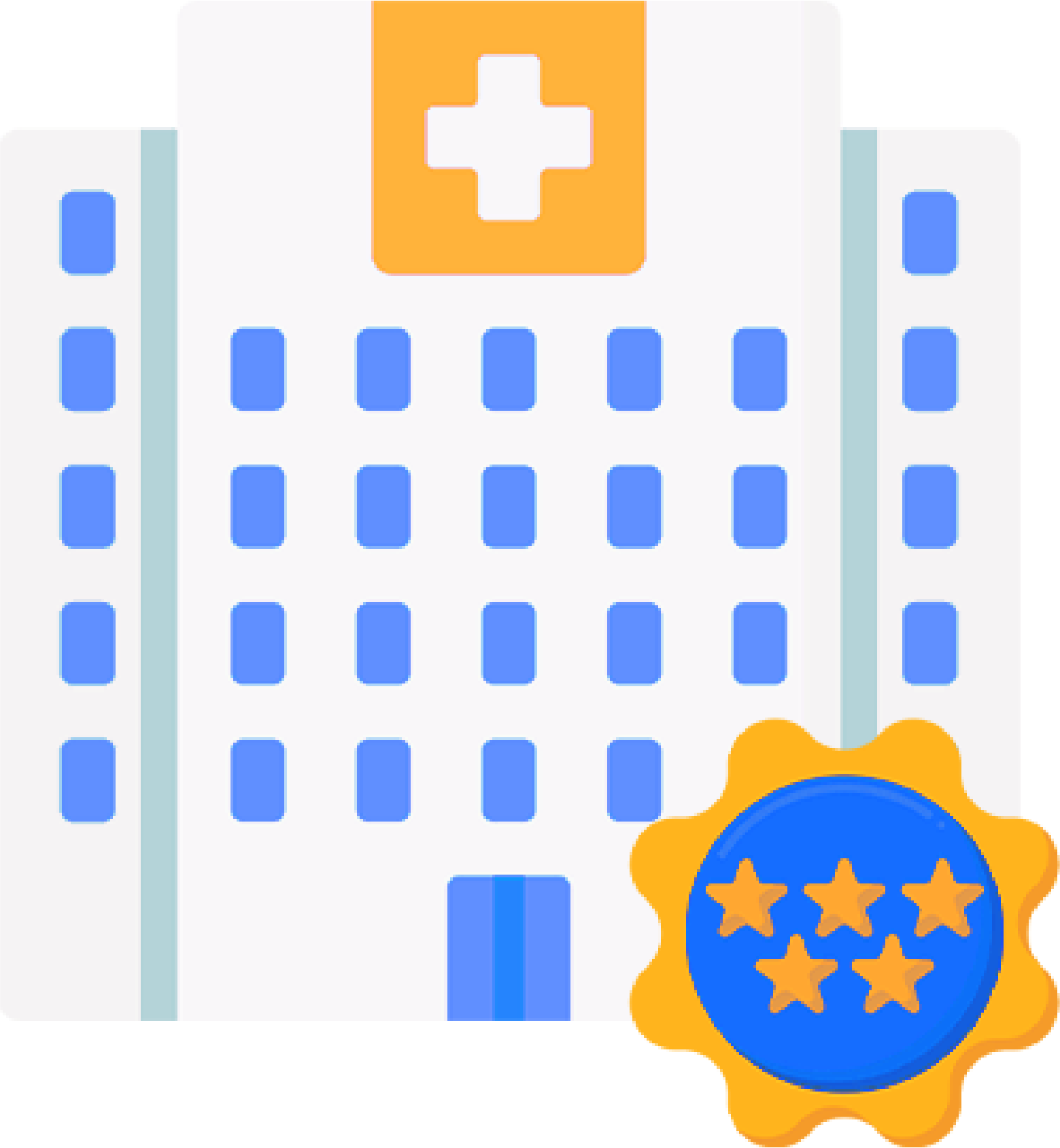 High-Quality Hospitals​
The hospitals and clinics in Turkey are equipped with the latest technology and materials, ensuring that all procedures are performed with the utmost care and precision. The number of technologically advanced medical facilities is constantly growing, providing patients with access to the best possible care.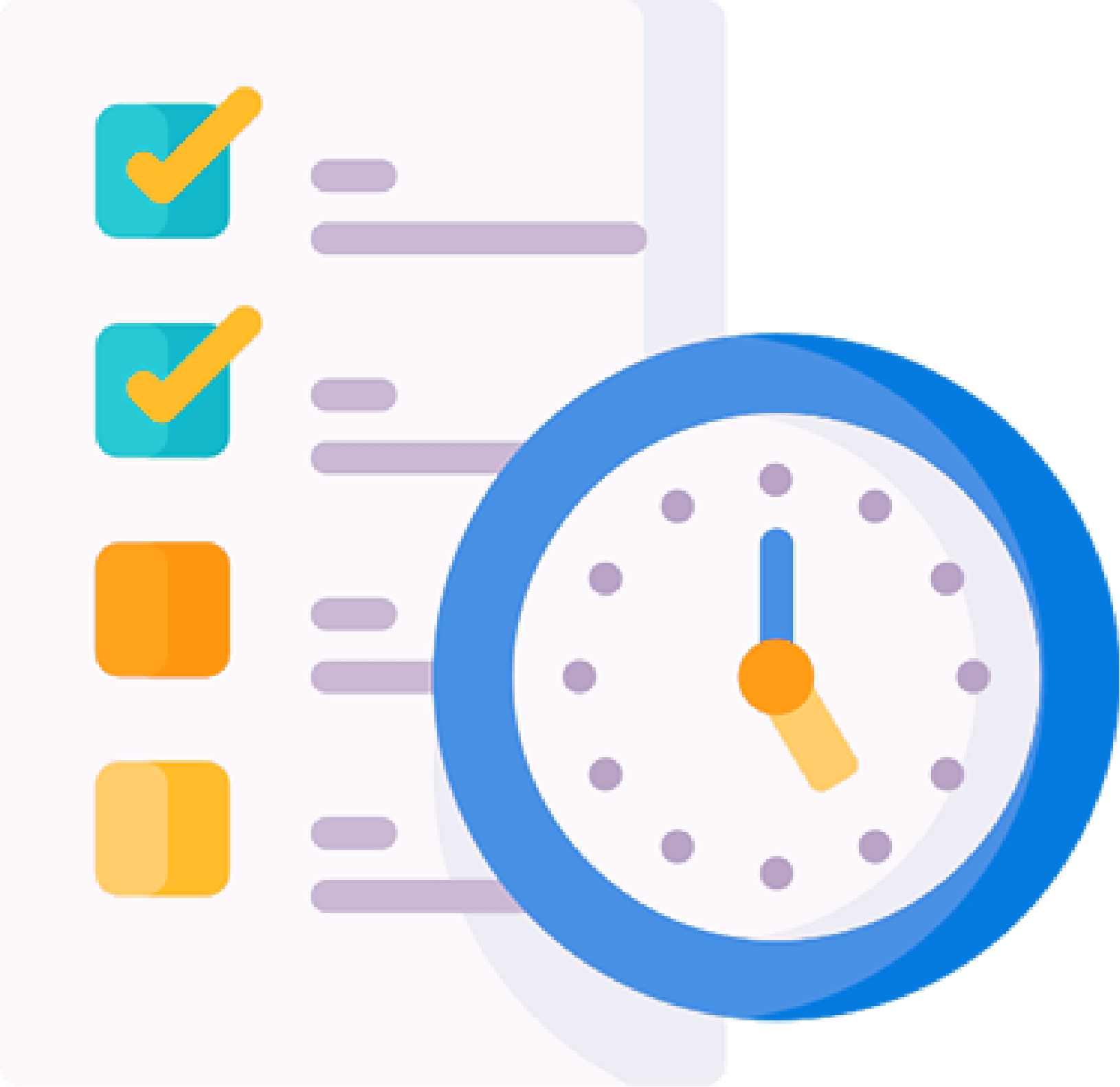 No Waiting List​
In some countries, there can be a long waiting list for gastric bypass surgery. This makes it difficult for patients to get the treatment they need in a timely manner. However, in Turkey, there is no waiting list for this procedure, allowing patients to receive treatment as soon as they are ready.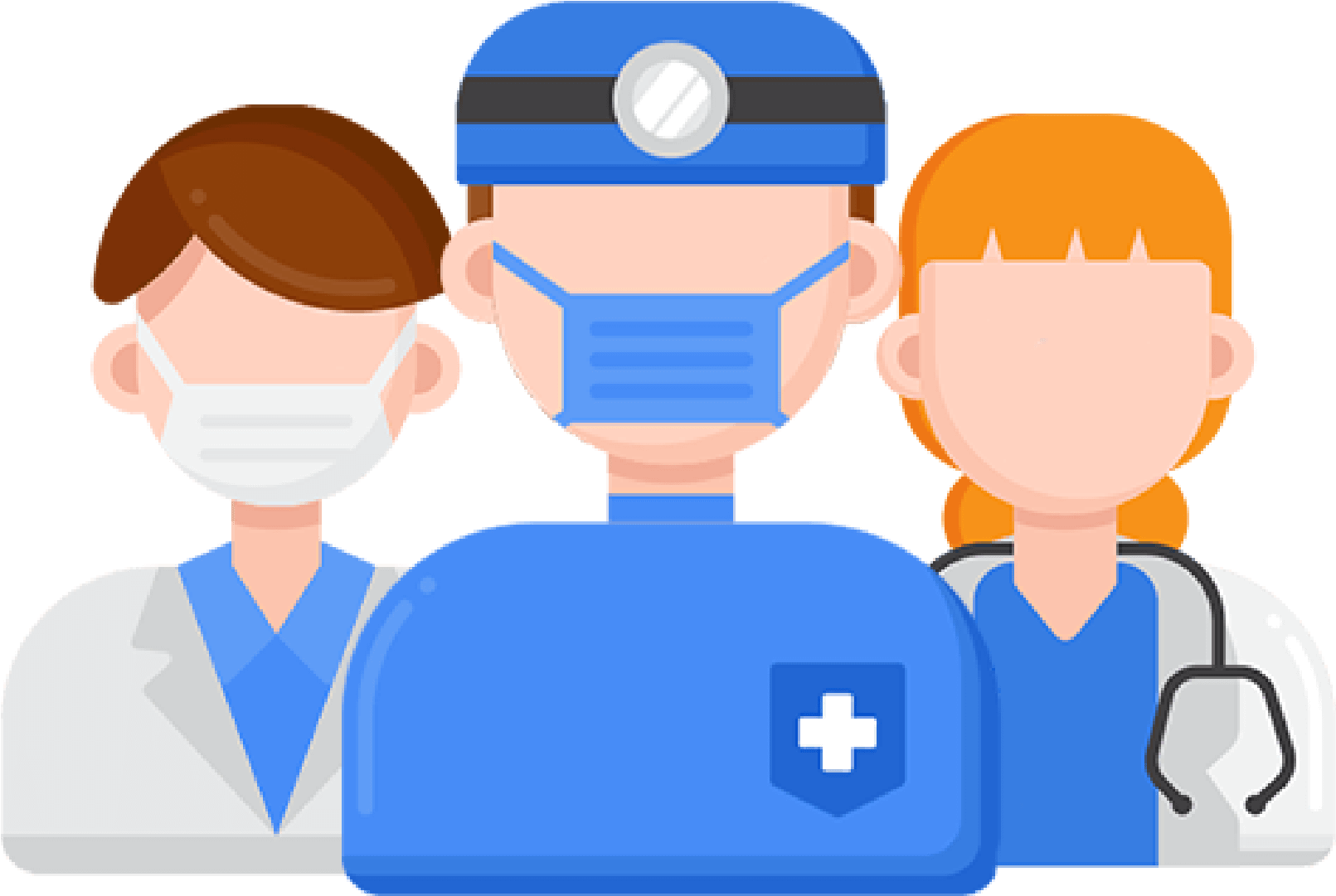 Experienced Doctors​
Turkey has a large pool of highly skilled and experienced medical professionals, many of whom have gained a reputation for their expertise in bariatric surgery. With a large number of patients traveling to Turkey from all over the world for surgery, doctors and surgeons have years of experience in their field. This provides patients with the best possible care.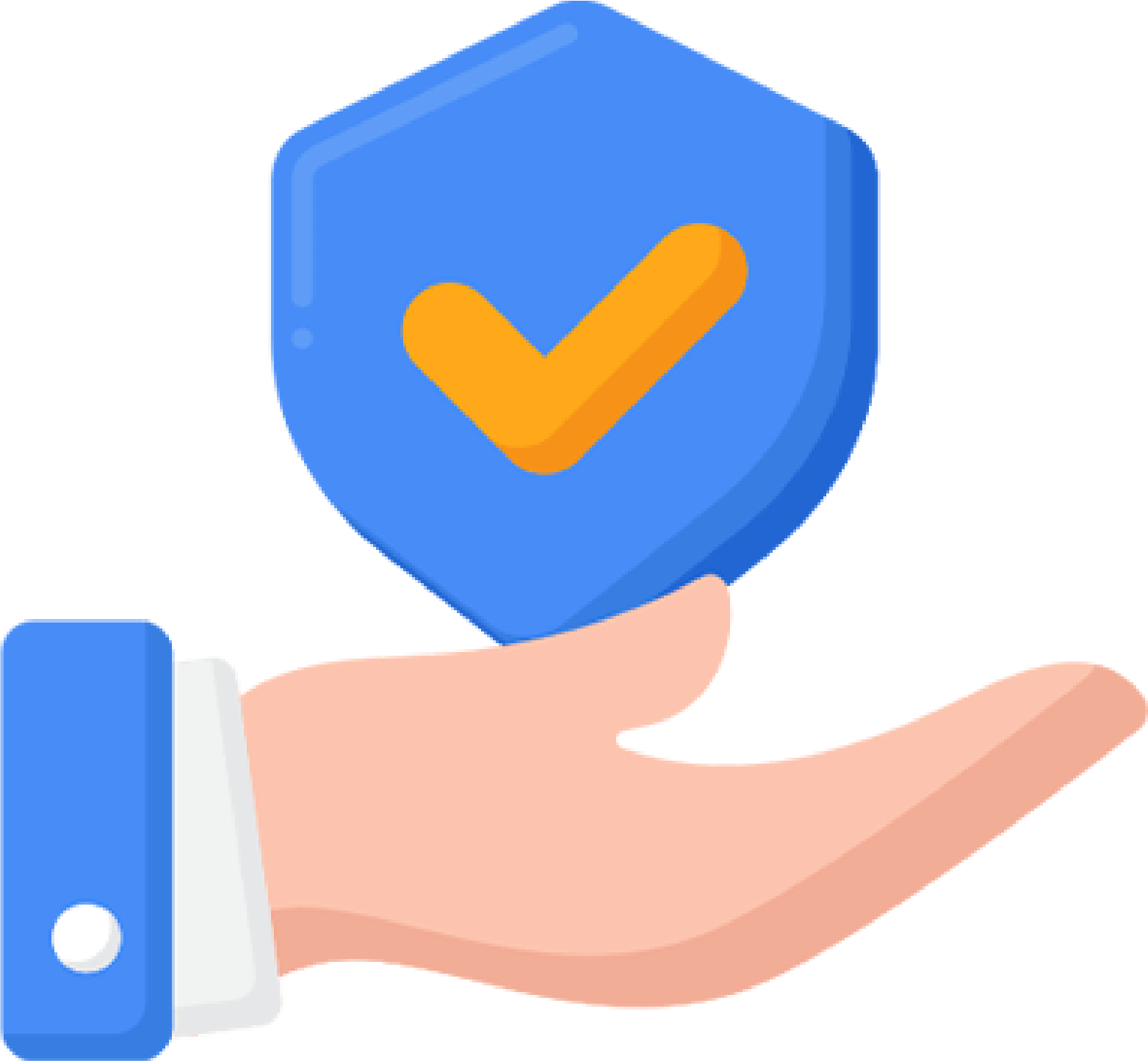 Safe​
Turkey is known for its safe and high-quality medical services. The government has strict laws in place to ensure that all medical procedures are performed fairly, securely, and with the highest standards. Patients can feel confident in the safety and quality of the care they receive in Turkey.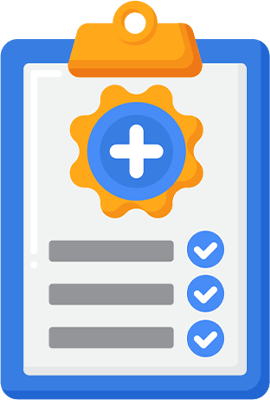 All-Inclusive Packages​
The all-inclusive packages offered by Turkish medical facilities are a major draw for patients. These packages typically include the cost of the procedure. Additionally, hospital/clinic tests and examinations, VIP transfers, lodging, and, in some cases, pre- and post-operative medications and VIP staff. This makes the process of undergoing gastric bypass surgery in Turkey as convenient and stress-free as possible.
How Much Does Gastric Bypass Surgery Cost In Turkey?
The average cost of gastric bypass surgery in İstanbul, Turkey is 3500 EURO , minimum price is 3250 EURO and maximum cost is 3750 EURO. Prices may differ for different cities such as Istanbul, Antalya and Izmir.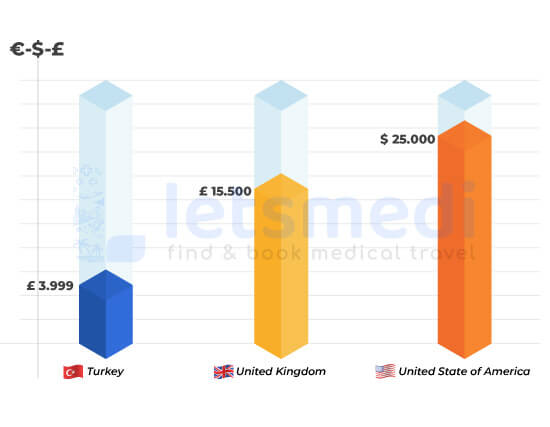 How Long Do Gastric Bypass Results Last?
Gastric bypass surgery can lead to long-term weight loss, but the results can vary depending on several factors. Just like with gastric sleeve surgery, the patient's condition plays a crucial role in determining the success of the procedure. Adherence to a healthy diet and lifestyle is also important.
Typically, patients start to see significant results within the first 6 months after the surgery. By the end of the first year, most patients have lost a significant amount of weight and have improved their overall health.
However, it's important to note that gastric bypass is a major procedure, and the healing process takes time. It's not uncommon for patients to experience some initial weight loss followed by a plateau, before continuing to lose weight.
There are several types of gastric bypass surgery, including:
Roux-en-Y Gastric Bypass
Mini Gastric Bypass
One Anastomosis Gastric Bypass
Sleeve Gastrectomy with Duodenal Switch
Best Gastric Bypass Surgeons in Turkey
Turkey has the best sleeve surgeons. The surgeons at Turkey are experienced and have achieved international recognition. Their training, expertise, and experience all contribute to a positive result for patients.
Here the top 5 doctors for gastric sleeve in Turkey;
What Are The Risks And Complications?
Gastric bypass surgery can be a risky operation in some cases. Below we will tell you some of the risks.
Leaks: The most feared complication of any bariatric procedure is an anastomotic leak, which increases overall morbidity to 61% and mortality to 15%.

Stenosis, kinks, or twists: Because of the loss of luminal caliber caused by stenosis, patients complain of stuck food and the desire to regurgitate. These symptoms, which are similar to esophageal dysphagia, include the inability to pass liquid or food beyond the GJA or sleeve and can result in glycan calorie malnutrition and nutrient. Clinicians must consider this when treating patients who have stenosis, regardless of the cause.

Bleeding: In both the RYGB and the SG, postoperative bleeding requires intervention in up to 11% of cases. Fortunately, 85% of sick people are likely to stop without the need for surgery. Patients with equally responsible syndrome X are more likely to bleed.

Thromboembolism of the veins: Although the rate of

VTE

after bariatric surgery is low, a PE is still the common cause of death after these procedures. The majority occur three weeks after the method, but there is no evidence or agreement on the optimal duration of qualifying criteria prescription.

Low blood sugar can cause drowsiness and fatigue in bypass patients on occasion. Weight regain can occur after around 10-15% of patients over time, especially if they overeat and stretch the stomach pouch. There are treatments available, but it is preferable to avoid the necessity for such difficult and complicated revisional surgery if possible!

1-2% of patients may enjoy abdominal colic a year or more after surgery due to the development of the an internal hernia. This occurs when a bowel knuckle becomes trapped behind the discovery channel sapping the gastric pouch.