Gastric Bypass in Turkey is one of the most practical and preferred weight loss method for people that comes from abroad to Turkey for weight loss surgeries.
When compared to certain other weight loss treatments in Turkey, they recommend gastric bypass. Because it results in greater weight loss than gastric banding or gastric tube surgeries. 
The benefit of this procedure in Turkey would be that the weight loss is consistent over time, and the patient is less likely to gain weight after losing weight. For this reason, it is one of the techniques we use most in Turkey.
The average cost of Gastric Bypass in Turkey is 3500 EURO which is the most affordable option compared to especially USA and UK. We are doing Gastric Bypass surgeries in Istanbul, Antalya and Izmir, you can choose best option for you.
Here you can find out and discover Gastric Bypass journey in Turkey. Check all the details about Gastric Bypass costs, our clinic's patients reviews, before & after photos from the best doctors, all-inclusive packages for Gastric Bypass in Turkey.
You can get in touch with us for Gastric Bypass in Turkey via WhatsApp or options below.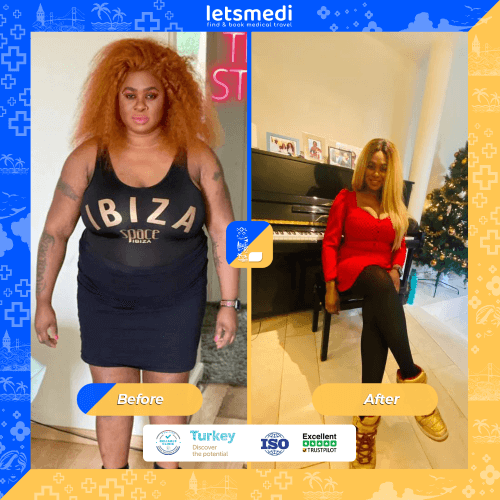 Our Clinic in Istanbul, Turkey
How is Gastric Bypass Done?
The surgeon divides the stomach in half so that the upper part is small and the lower part is large. The upper part of the stomach (pouch) is where the received food will go. This small part of the stomach is the size of a walnut and accommodates food weighing only 28 grams. 
Therefore, when the patient eats less, he feels saturated and loses weight. The second step is bypass that is, bridging. The food received now passes into this new sac, and then into the second part of the small intestine.
As a result, a very large part of the stomach and part of the intestine are removed from the digestive tract after surgery. Thanks to the small stomach, the patient consumes less food, and since part of the small intestine is bypassed, the body absorbs fewer calories.
What are the Gastric Bypass Risks?
Gastric bypass surgery can be a risky operation in some cases. Below we will tell you some of the risks.
Leaks: The most feared complication of any bariatric procedure is an anastomotic leak, which increases overall morbidity to 61% and mortality to 15%.

Stenosis, kinks, or twists: Because of the loss of luminal caliber caused by stenosis, patients complain of stuck food and the desire to regurgitate. These symptoms, which are similar to esophageal dysphagia, include the inability to pass liquid or food beyond the GJA or sleeve and can result in glycan calorie malnutrition and nutrient. Clinicians must consider this when treating patients who have stenosis, regardless of the cause.

Bleeding: In both the RYGB and the SG, postoperative bleeding requires intervention in up to 11% of cases. Fortunately, 85% of sick people are likely to stop without the need for surgery. Patients with equally responsible syndrome X are more likely to bleed.

Thromboembolism of the veins: Although the rate of VTE after bariatric surgery is low, a PE is still the common cause of death after these procedures. The majority occur three weeks after the method, but there is no evidence or agreement on the optimal duration of qualifying criteria prescription.

Low blood sugar can cause drowsiness and fatigue in bypass patients on occasion. Weight regain can occur after around 10-15% of patients over time, especially if they overeat and stretch the stomach pouch. There are treatments available, but it is preferable to avoid the necessity for such difficult and complicated revisional surgery if possible!

1-2% of patients may enjoy abdominal colic a year or more after surgery due to the development of the an internal hernia. This occurs when a bowel knuckle becomes trapped behind the discovery channel sapping the gastric pouch.
Why Is Turkey the best for Gastric Bypass?
A gastric bypass is a procedure that aids weight loss by altering the way your stomach and small intestine process food. As can be seen, the procedure is a major undertaking; as a result, only experienced and trained surgeons should be in control in order to reduce the risks. 
For this treatment, the most experienced surgeons are found in Turkey at a reasonable cost. After the treatment, the Turkish healthcare staff will make sure that you are in a good condition, and check you regularly. You'll also be able to visit historical and modern sites, eat delicious Turkish cuisine, and have a good time. For the best Gastric Bypass, you can choose Turkey.
Why Is a Gastric Bypass Procedure In Turkey Less Expensive Than In The United Kingdom And The United States?
Patients can save a significant amount of money by having a surgical operation, particularly a gastric bypass, performed in Turkey because prices in Turkey are lower than in the United States and the United Kingdom.
There are various factors for this, including economic differences between the countries and the strength of their respective currencies.
Nonetheless, the most prevalent argument for these lower prices is, of course, the economy itself. The government makes it simple and clean to profit from health tourism, and as a result, clinics and hospitals do not charge exorbitant fees to visitors from other countries.
Is Turkey safe for Gastric Bypass Surgery?
Turkey is and has always been a popular tourist destination and a safe place to visit. And if you're coming to Turkey for medical tourism, such as gastric bypass surgery, you might be wondering if it's a safe location to have surgery. 
Yes, but you must pay special attention before organizing treatment with any hospital and assuring that it is your place to go and have the operation under the supervision of your trusted surgeon.
Why is Gastric Bypass Surgery More Affordable in Turkey?
Nobody wants a more affordable option with no results, so why is Turkey more affordable? They are, after all, more than one factor that might contribute to the overall image of Turkish medical tourism being what it is now. For example, the instruments and equipment required for your gastric bypass surgery are manufactured locally. 
They do not incur any additional costs for hospitals or private clinics, as in the case of other European countries where they are mostly imported. Even still, taxes and shipping costs are higher than in Turkey. Of course, there are a few more economic reasons as well. 
Why is Turkey the Best Option Abroad for Gastric Bypass?
You should always choose the best option for any medical care because, after all, we are all human and cannot jeopardize our health by flying overseas with no guarantees.
And at the same time, you shouldn't have to spend your extra savings if you can get the same high-quality medical treatment at a reduced cost at recognized facilities that guarantee your safety and outcomes following a gastric bypass surgery abroad because that's why Turkey is one of the best choices abroad it offers superior medical operations at a low cost, all conducted by highly trained Turkish surgeons.
Gastric Bypass Cost in Turkey Vs UK
If you're considering a gastric bypass procedure abroad, you may be wondering how much gastric bypass surgery in Turkey will cost. After all, Turkey has some of the highest gastric bypass prices in the world. But what's the difference? In this article, we'll examine how much gastric bypass surgery costs in Turkey compared to UK. We'll also discuss which type of gastric surgery is right for you.
Although gastric bypass surgery is relatively expensive in the UK and other western countries, the cost is much lower in Turkey than it is in the United States. The average cost of a gastric bypass in the U.K. is around 9.500£, while in Turkey, the cost around from 3500 EURO. And this cost is usually inclusive of all necessary fees. So, why would gastric bypass surgery be more affordable in Turkey than in the UK?
Turkey is a popular destination for bariatric surgery, and gastric bypass surgeries are performed in Turkey frequently. Turkey has well-equipped hospitals and doctors who are highly skilled in the procedure. 
This is one of the main reasons why thousands of people are choosing Turkey for gastric bypass surgery. The reputation of doctors and facilities is second to none, so Turkey is a safe choice. However, it is important to consider the risks associated with surgery before making any decision.
The recovery period from gastric bypass surgery can last from four to six weeks. You may experience moderate to severe pain and swelling around the surgical site, but you'll be able to resume most activities within four to five weeks. Before undergoing the procedure, you should discuss the recovery time with your surgeon. 
If you need to be inactive for at least three weeks afterward, it may take you a few months. But if you're serious about losing weight, the recovery period in Turkey should last a minimum of five weeks.
How much does gastric bypass cost in Turkey ?
The average cost of gastric bypass surgery in İstanbul, Turkey is 3500 EURO , minimum price is 3250 EURO and  maximum cost is 3750 EURO. Prices may differ for different cities such as Istanbul, Antalya and Izmir.
Gastric Bypass Price Comparision
Turkey
€3.500,00
USA
$25.000,00
UK
€15.500,00
Ireland
€9.500,00
South Africa
€15.000,00
Saudi Arabia
$12.000,00
Australia
19,000.00
Canada
$20.000,00
Best Gastric Bypass Surgeons in Turkey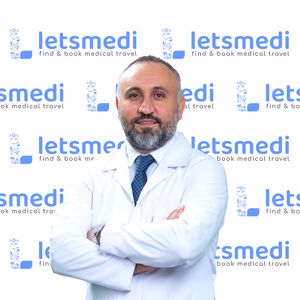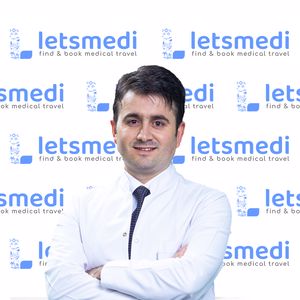 Assoc. Prof. Dr. Abdullah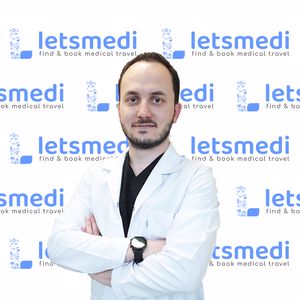 Gastric Bypass Reviews in Turkey

Harry Cox
I've recently had my surgery with Dr. Hasan Erdem and his team, i must admit I am very pleased and i will highly recommend them. They were always checking up on me, all the doctors and nurses were very friendly and at the same time very professional. Its been 8 months since i had my surgery and i still receive calls/messages from them to see how I'm doing, when i need to ask them questions they reply straight away no matter what the time is.

Robert Cow
Everyone at the clinic is very helpful and makes you feel comfortable as you are at hometown. They really do their job very well and professional. Now I have amazing teeth and not embarrassed anymore to smile. So pleased and grateful! Great price great holiday I couldn't ask for more!

Allison Erik
Hello, and greetings from my side. I wanted to share with you guys about my weight loss story. I had 127 kg weight; due to my weight, I had very difficult to manage all the daily routine activities, but then Online I contacted them; their patient consultant briefed me with the overall gastric sleeve. The way they delivered their services was excellent. I have done all the formalities online. I have never seen such a type of professionalism in my life ever. I have lost 48 kilos in 5 months.
Paula Entwistle
It's about two months when I had my gastric bypass surgery. Before that, I had face depression most of the time because of my overweight. All my colleagues were slim and smart, and in front of them, I used to feel outdated. Due to being overweight, I had a lack of confidence. I started to search about weight loss procedures. Turkey was a good option for me. And this steam suggested to me gastric bypass. I did it, and I have noticed a profound change in my life. I lost 17 kg in just two months apart from that now, and I am more confident in front of all than ever.
Fatima Abdjul
An experience to watch with wonderful people, souls, with a huge experience. I have already recommended to all friends who need gastric intervention, GS, GBOTOX, ETC with all confidence. You are the most wonderful people in my life, my second family because I gave my life a chance at a new life !!!! respect and I will LOVE YOU ALL !!!!! from one head to another, from small to large I RECOMMEND 100% ALL SERVICES PROVIDED !!!!!!