Mini Gastric Bypass in Turkey is one of the practical weight loss method for people that comes from abroad to Turkey for weight loss surgeries.
One of the most common obesity operations is mini gastric bypass surgery. Depending on their health, those suffering from obesity may select micro gastric bypass surgery.
To plan your mini gastric bypass surgery, you should consult with a gastroenterologist, but first you must locate the finest facility or doctor for you! Many people recommend mini gastric bypass surgery in Turkey because it has been done for years on foreigners and the micro gastric bypass results in Turkey are the best!
The average cost of Mini Gastric Bypass in Turkey is 3.800 USD (3.120£) which is the most affordable option compared to other countries. We are doing Mini Gastric Bypass surgeries in Istanbul, Antalya and Izmir, you can choose best option for you.
Here you can find out and discover Mini Gastric Bypass journey in Turkey. Check all the details about Mini Gastric Bypass costs, our clinic's patients reviews, before & after photos from the best doctors, all-inclusive packages for Mini Gastric Bypass in Turkey.
You can get in touch with us for Mini Gastric Bypass in Turkey via WhatsApp or options below.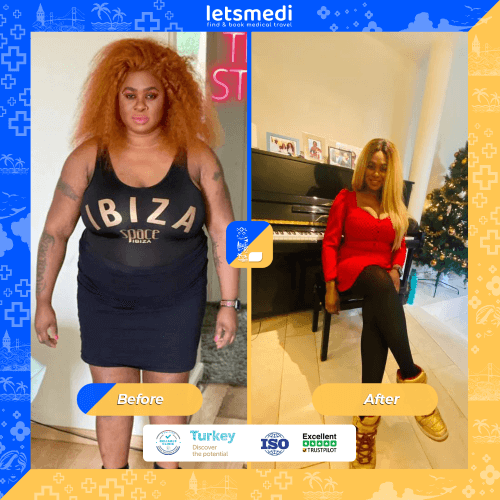 Our Clinic in Istanbul, Turkey
What is Mini Gastric Bypass?
The stomach is subdivided into different pouches, and the small intestine is rerouted in a mini gastric bypass surgery, just like in a traditional bypass surgery.
This allows for weight loss through both limiting and malabsorption methods. The main difference between a mini gastric bypass and a full gastric bypass is that the mini edition of the surgery is done in a different way, with less intestinal rerouting and a shorter surgery time.
How is Mini Gastric Bypass Done?
A stapler is used to divide the stomach. Because the majority of the abdomen is no longer attached to the oesophagus, food will no longer pass through it. Your new stomach is shaped like a small tube and is much smaller. The remaining intestines will be attached to the new abdomen by the surgeon.
Food now flows into your slight tube like stomach and thereafter bypasses between 2 and 7 feet of intestines before returning to your remaining intestine to resume the normal digestive process.
The tummy is divided into two parts, just like in an RNY Gastric Bypass procedure. The RNY Gastric Bypass differs in that the small bowel is connected to the stomach rather than being divided. By doing so, its procedure is reduced to a single anastomosis.
More malabsorption is caused by trying to bypass a lengthy segment of the small intestinal tract (than just the RNY Gastric Bypass operation). The major drawback is that bile can enter the stomach directly (or even in the oesophagus). Chronic bile reflux has been linked to an increased risk of cancer.
What are the Mini Gastric Bypass Risks?
Patients' stomachs and intestines change as a result of mini gastric bypass surgery. As a result, minor or critical complications may occur.

Simple complications could include ulcers, minor incision viruses, and hernias in the areas affected by surgery.

Stapler line leakage, deep vein thrombosis, and stenosis are the most serious complications. These major complications typically appear after the third week. Tremors, vomiting, intense vomiting, and loss of consciousness are symptoms of these complications. If you have those same conditions and they are worsening, you should see your doctor right away.

Fever: Due to the short surgical treatment, minimal dissection, and minimal trauma, fever in the post-MGB patient is unusual.

Bleeding: Bleeding after MGB was ten times smaller than after RYGB. Bleeding is uncommon, but it can happen. Cases are taken off all medications and foods that may interfere with coagulation. To avoid missing a leak in symptomatic patients, only the protocol of pressing re exploration is used.

Infection, leaking, and abscess: As previously stated, the incidence of all this complication seems to be very low in all reported MGB collection, but when it does occur, the patient, his or her family, and the physician and surgeon can all suffer greatly. Again, the protocol is to immediately re explore patients who show even minor signs or symptoms of an intra abdominal process.

Complications of the lungs: The short operation, marginal aesthetic drug use, and aesthetic techniques result in extremely low rates of respiratory insufficiency such as atelectasis, pneumonia, and aspiration.

Pulmonary embolism: The absence of clear warning signs for post operative PE is well documented. The recurrence of the PE is also well documented. Again, the mini gastric bypass minimally invasive nature may explain the extremely low rate of PE after mini gastric bypass.
How is the Mini Gastric Bypass Healing Process?
You will experience some abdominal pain following surgery, particularly at the incision sites. The incision sites, which usually number five, are between 5mm and 12mm long. The surgeon introduced ports here to gain access to your abdomen. In most cases, you will be required to spend the night in the hospital. Patients are occasionally kept for an extra day for observation.
You'll have to stick to a strict diet once you get home. For the first two weeks after surgery, a liquid diet (soft food) is usually required. Muscle milk, water, pureed soft foods, and soup are all examples of this. Observe your surgeon's instructions. Soft foods are tried to introduce after two weeks. After a month, you'll be able to eat normally again.
You will, however, be required to adhere to a new diet that includes more protein, vegetables, and fruit. You have a much smaller stomach and no room for junk food.
Why should Mini Gastric Bypass be Done in Turkey?
Because both classic gastric bypass and micro gastric bypass operate in the same way, the patient's values and priorities determine whether or not they are candidates for each surgery. 
During our face to face consultation in our office, we'll be able to determine which surgery is best for you and your current obesity battle. In Turkey, we excel at this. Turkey's advances in the fields of health is at an all time high.
How Much Does Mini Gastric Bypass Cost in Turkey?
If you want to take advantage of mini gastric bypass surgery, the cost varies depending on the method and the hospital. The average cost of this procedure is between $3800, but the price is directly affected by a variety of factors. The more specialized your doctor is, the more expensive this procedure will be.
Surgery can, however, be covered by insurance in some circumstances. To do so, you must first understand your life insurance and its type. Private insurance policies may include an additional policy. 
The state of your health or the diseases you have are also major determinants. If you can't lose weight through diet, mini gastric bypass can help you reach your ideal weight and live a healthy life. Please contact us as soon as possible so that your dreams can come true.
Optional Services
City Tour / Group
150€
Shopping Tour / Group
150€
Nail Art & Eyelash
200€
Hairdresser Service
200€
Skincare
200€
Classic Istanbul Tour
250€
Mini Gastric Bypass Cost in Turkey vs UK
The difference in price between a Mini Gastric Bypass in Turkey and the UK may not be as drastic as it seems. The country is not as poor as many would think, and is the 20th richest by GDP. It's unlikely that surgeons and staff in Turkey are being paid less than in the UK, though it's worth noting that the Turkish Lira is falling.
Turkey's surgeons may also not be held to the same standards as those in the UK. In the EU, surgeons and data governance must be audited annually. The currency crisis has affected the value of the Lira, and Turkish surgeons may not be held to the same high standards.
Prices for mini gastric bypass in the UK are much higher than in Turkey, primarily because there are no hidden costs. Flights to Turkey are inexpensive and the length of stay after surgery is short. Turkey is also a great vacation destination, so you can spend extra days at the beach.
Compared to UK surgery, the Mini Gastric Bypass cost in Turkey is around 3.120£. However, the doctor will give you a bespoke quotation based on your exact requirements.
While mini gastric bypass prices vary between countries and regions, they are much lower than the cost of a full gastric bypass. The procedure will cost you around 3.120£, with the cost of the surgery varying between the two. You'll also need to make several follow-up appointments with your surgeon and dietitian. Check if these additional costs are included in the price.
Best Mini Gastric Bypass Surgeons in Turkey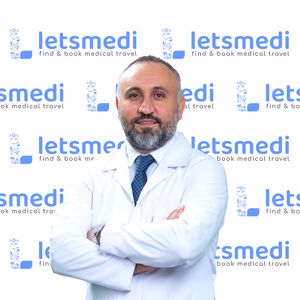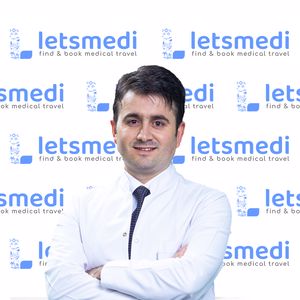 Assoc. Prof. Dr. Abdullah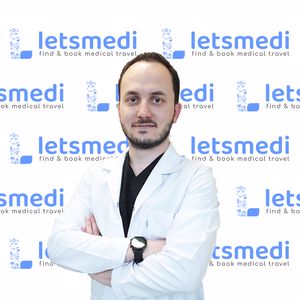 Mini Gastric Bypass Reviews in Turkey

Harry Cox
I've recently had my surgery with Dr. Hasan Erdem and his team, i must admit I am very pleased and i will highly recommend them. They were always checking up on me, all the doctors and nurses were very friendly and at the same time very professional. Its been 8 months since i had my surgery and i still receive calls/messages from them to see how I'm doing, when i need to ask them questions they reply straight away no matter what the time is.

Robert Cow
Everyone at the clinic is very helpful and makes you feel comfortable as you are at hometown. They really do their job very well and professional. Now I have amazing teeth and not embarrassed anymore to smile. So pleased and grateful! Great price great holiday I couldn't ask for more!

Allison Erik
Hello, and greetings from my side. I wanted to share with you guys about my weight loss story. I had 127 kg weight; due to my weight, I had very difficult to manage all the daily routine activities, but then Online I contacted them; their patient consultant briefed me with the overall gastric sleeve. The way they delivered their services was excellent. I have done all the formalities online. I have never seen such a type of professionalism in my life ever. I have lost 48 kilos in 5 months.
Paula Entwistle
It's about two months when I had my gastric bypass surgery. Before that, I had face depression most of the time because of my overweight. All my colleagues were slim and smart, and in front of them, I used to feel outdated. Due to being overweight, I had a lack of confidence. I started to search about weight loss procedures. Turkey was a good option for me. And this steam suggested to me gastric bypass. I did it, and I have noticed a profound change in my life. I lost 17 kg in just two months apart from that now, and I am more confident in front of all than ever.
Fatima Abdjul
An experience to watch with wonderful people, souls, with a huge experience. I have already recommended to all friends who need gastric intervention, GS, GBOTOX, ETC with all confidence. You are the most wonderful people in my life, my second family because I gave my life a chance at a new life !!!! respect and I will LOVE YOU ALL !!!!! from one head to another, from small to large I RECOMMEND 100% ALL SERVICES PROVIDED !!!!!!