It shows that the All-on-4 dental implants procedure is a treatment method with a high success rate in the long term. When a successful treatment is performed, the process after the procedure passes more comfortably.
For this reason, you should talk to your doctor about the details before treatment, use some medications according to his direction. The introduction of certain drugs before the procedure facilitates the process that has passed after the procedure.
However, these complaints can be easily controlled with medications that you will use in accordance with your doctor's advice.
The operation is easier because bone augmentation procedures that you can see in ordinary implant treatment are not performed in the All-on-4 dental implants technique. Thanks to this, our doctors act more confidently.
There is a simple standard of treatment, due to which all the obstacles associated with your jaw structure are eliminated.
The same treatments are applied to each patient. Although it is very rare, small problems are encountered, but there are no such big differences as in implant treatment.
Especially in cases of total toothlessness of the lower and upper jaw, where the jawbone melts too much, a fixed prosthesis can be made to the patient within the same day by placing 6 implants in the anterior region of the upper jaw and 4 implants in the anterior region of the lower jaw.
In the traditional methods performed previously, grafting and complicated surgical procedures were performed in areas where the patient's bone was insufficient to try to obtain bone.
These procedures would have led to both a very long time and the patient becoming toothless in that process.
However, implants are placed in the All on Four system both without complicated surgical procedures and temporary fixed teeth are installed that the patient can use on the same day. After two or three months, the temporary ones are removed and permanent fixed teeth are installed in their place.
All on 4 possible issues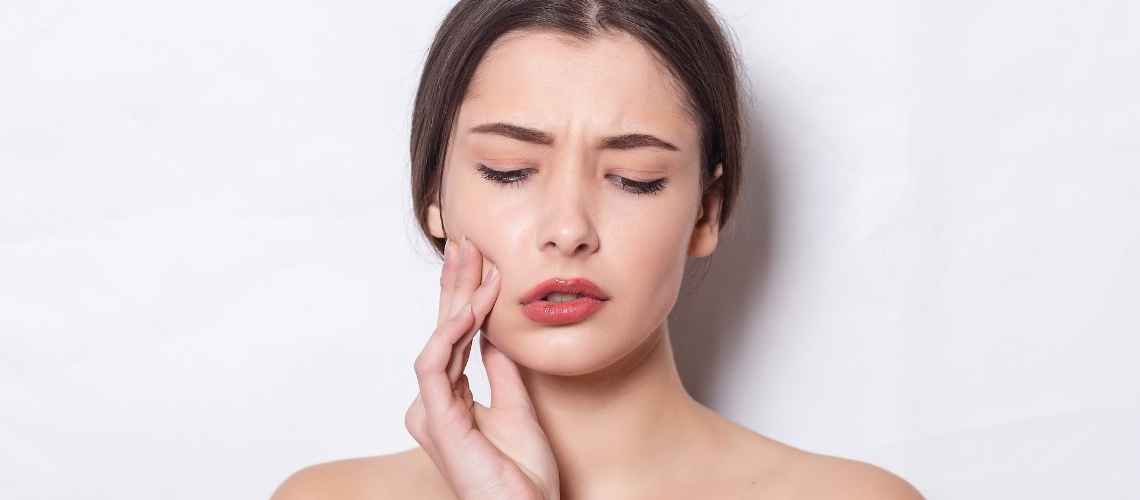 There may be a situation where the implant does not fuse with the jawbone. It is usually clear whether there is a fusion in the first 6 months after the implant is inserted.
The absence of fusion may occur due to surgery, planning, as well as due to the fact that the patient does not comply with warnings, smokes, does not adequately protect oral health. If the bone quality is not good or the bone thickness is insufficient, the risk of non–fusion also increases.
Temporary teeth should not be used like permanent teeth when they are made, and it is very important to follow the diet recommended by the doctor.
Because the forces coming on the temporary teeth will be transmitted directly to the implant, the fusion process is directly affected. If the correct planning, correct implant selection, operation method and necessary warnings are followed, the probability of problems that may occur in implant fusion is very low.
Serious problems include sinus inflammation, nerve dec, permanent numbness in the lips, loss of teeth next to the implant as a result of improper application, vertical and horizontal bone loss, soft tissue loss, and many other serious problems may also occur due to improper application of the implant.
Cold compress, mouthwash, antibiotic therapy and similar methods are used to prevent conditions such as pain, swelling, pain, redness, bruising, which are among the simple and All on 4 possible issues.
Thanks to these methods of treatment, complications that are normal to occur after the implant are eliminated in a short time.
Problems caused by a doctor's mistake, caused by a lack of hygiene, and caused by an error in the way the implant is placed are more serious, and their treatment is also more serious, according to him.
In order for complications that require surgical intervention not to occur, you should heed the doctor's recommendations and choose your doctor very well. The duration of treatment of complications after implants varies depending on what the complication is.
A few days of treatment for the usual complications and simple problems is enough for a person to return to his old life.
Are All on 4 Dental Implants Comfortable?
It is important for people to have a procedure done, but before that, the comfort of the procedure is important. especially in dental. When you have are all on four dental implants comfortable, how long does it take for your gums to heal?
If you previously wore dentures, you would quickly realize that All on four dental implants are a significant improvement in far more ways than one. They are stable and secure, for starters. For another, you will be able to function normally again in a short period of time after the procedure.
Even at this early stage in the process, most patients are functional with a few changes to their own regular routine. Last but not least, all on four dental implants do not really necessitate complicated care and maintenance; regular dental hygiene is all that is required.
All on four dental surgeries can help to be more comfortable than traditional dentures because they do not press against your gums. You'll soon be able to bite with greater force and enjoy hot or cold foods with all of their flavours once more.
Meals become a challenge with dentures, according to a common complaint. Although it is unlikely that dentures will pop out, some movement within the mouth is possible. Food can become stuck and held captive between the teeth if dentures move slightly.
If you choose all on four dental implants, this will not be an issue, and the taste and texture of your food will not be affected because the implants function similarly to natural teeth.
Reference:
https://omegadentists.com/blog/problems-with-all-on-4-implants