Feeling shy about losing one or more teeth is only the tip of the iceberg in terms of dental problems that you will face in the future. It is very important to have your teeth treated that you have lost due to an injury or decay because not doing so can cause speech problems and oral problems that can severely restrict your life.
Dental implants are dental roots that look and function like real pearl white. In such a situation, it is worth it to have a dental implant. Because dental health is very important and you should choose the most appropriate treatment method for your teeth. Dental implant treatment is also one of them.
Implant treatment gives a person many advantages. Bone resorption stops in the area where the implant was made. This is also its most important advantage. In fact, having an implant is an investment in the future. Because there is serious bone resorption in the bone that does not function. Bone resorption continues all the time under the bridge body, total and movable prosthetic palates.
When making a bridge, the teeth next to the gap site must be cut. Also on the bridge, the teeth are connected together. When the implant is made, there is no need to cut solid teeth, and most importantly, the teeth can be made one by one (as is natural). Movable prostheses supported by implant treatment provide the function and aesthetics closest to the natural tooth. Thanks to implants, chewing strength and retention in the prosthesis increase.
The chewing force increases, digestive problems disappear, as the food will be chewed better. Nutrients are better taken to taste. This feeling has decreased in the palate prosthesis. Nerve tissue is formed around the implants, just like in natural teeth. This allows you to feel the nutrients.
Is it safe to get a dental implant?
Dental implants that have been applied for more than 50 years are considered a safe dental prosthesis procedure. For most patients with good health, implants are an extremely successful procedure when performed by a professional with the appropriate qualifications.
Of course, like anything in life, dental implants carry a small risk, but you need to meet certain eligibility criteria before your dentist will recommend implants as a course of treatment. This means that the implant failure rates are quite low and the success rates are quite high. If you are a high-risk patient for surgery, your dentist will discuss possible problems with you. A patient who has a sensitivity to any of the metals to which titanium can be alloyed will not be considered a candidate for dental implants.
To be eligible for safe implants, you need to have healthy gums and good bone density to support the implant. Your mouth should be free of cavities and your dental hygiene level should be high. And if you are a non-smoker, it will also work in your favor. Implants are designed to safely replace missing teeth so that they can help prevent other teeth from sliding into gaps that will be left behind.
Maintaining structural integrity makes it easier to follow the oral hygiene regime. Compared to other dental replacement options, prostheses, implants do not move much and provide a more specific fit to your mouth shape. Most dentists will argue that dental implants are "safe" if the patient ticks all the right boxes, but it's worth taking a look at the potential risks. If you have gum disease or decay, this needs to be treated before proceeding with implants.
References:
https://www.dentistry.com/topics/dental-implants/pros-and-cons-dental-implants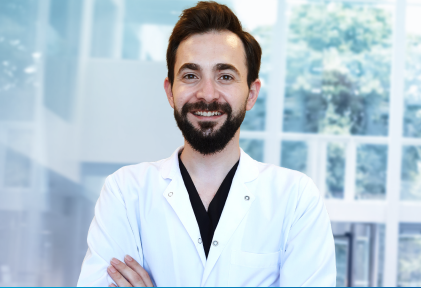 Dentist Yasin Yılmaz was born in 1994 in Kayseri. In 2017, he graduated from Hacettepe University Faculty of Dentistry with a successful degree. In 2017, he began working as a dentist and medical director at a private clinic. In September 2018, he joined Ersoy Hospital Dental Department team where he still works