The tooth veneer process is completed within 3 sessions if there are no problems, but depending on the condition of the tooth and the patient, the process can be accelerated and the veneer can be completed in 2 sessions. The important point is that it will be better for the tooth decking to be 2-3 days between each session in terms of settling.
It is important that the patient pays attention to oral care after the tooth veneer process is completed. He should brush his teeth at least 2 times and take care of flossing. There is no need for additional care for the veneered tooth, but oral care should continue in its normal routine. In addition, it is recommended to be careful about drinks and foods that are too hot or too cold.
Depending on the condition of the person's teeth, we make sure that the dental veneer is done in the best way in sessions that can vary between 2 and 4 sessions. Since it is one of the procedures carried out with aesthetic concerns, it is ensured that the treatment processes continue until you are sure that the veneer will show its effect in the best way without rushing the dental veneer processes in any way.
Veneer dental procedure stages
The construction time is important for the dental veneer or dental bridge to be made. It is necessary to carry out the work of making teeth, not forgetting that the time of use is more important than the time of construction. The fact that the period of use can belong is directly related to the fact that a good tooth is made.
There are elements that affect the question of how long the tooth veneer is done. The time of tooth veneer may vary. A prosthesis used in veneering is used to seal a completely or partially damaged tooth. In addition to strengthening a damaged tooth that has suffered a loss of substance, this application can be used to improve the appearance, shape, or alignment of the tooth. Porcelain or ceramic crowns, which are prosthetic materials, can be adapted to the color of natural teeth.
Other materials include gold, metal alloys, acrylic, and ceramics. These alloys are usually stronger than porcelain and can be recommended for the back teeth. Porcelain prosthesis, which is usually covered with a metal shell, is often used because it is both strong and attractive.
References:
https://www.healthline.com/health/how-long-do-veneers-last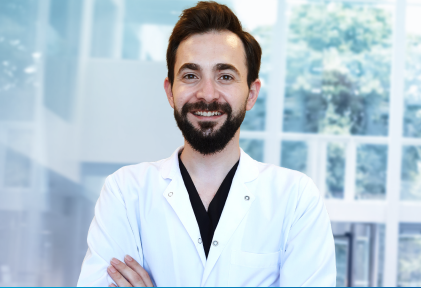 Dentist Yasin Yılmaz was born in 1994 in Kayseri. In 2017, he graduated from Hacettepe University Faculty of Dentistry with a successful degree. In 2017, he began working as a dentist and medical director at a private clinic. In September 2018, he joined Ersoy Hospital Dental Department team where he still works