If you are thinking about taking your Mommy Makeover abroad, you might be wondering how safe it is. You might also wonder how much it costs. You might even be wondering which country you should choose to take your Mommy Makeover.
Is Mommy Makeover cheap abroad?
A mommy makeover is a combination of cosmetic surgery procedures performed to improve the figure of a woman. This includes operations such as breast augmentation, liposuction, tummy tuck, and breast lift. The cost can vary depending on the location and the surgeons' fees.
Plastic surgery is becoming more and more popular. Choosing a safe and affordable place for the procedure can save you a lot of money. But, it is important to know the risks and complications of the procedure.
If you are looking for an affordable mommy makeover, consider Turkey you will get high standart care with minimum cost.
Is it safe to have a Mommy Makeover abroad?
It may be tempting to choose a mommy makeover abroad to avoid the high cost of surgery in your own country.
Many women choose to have their mommy makeover abroad. This is because it is convenient, safe, and affordable. If you want a mommy makeover, it is best to find a clinic in a reliable country.
How much does Mommy Makeover in abroad?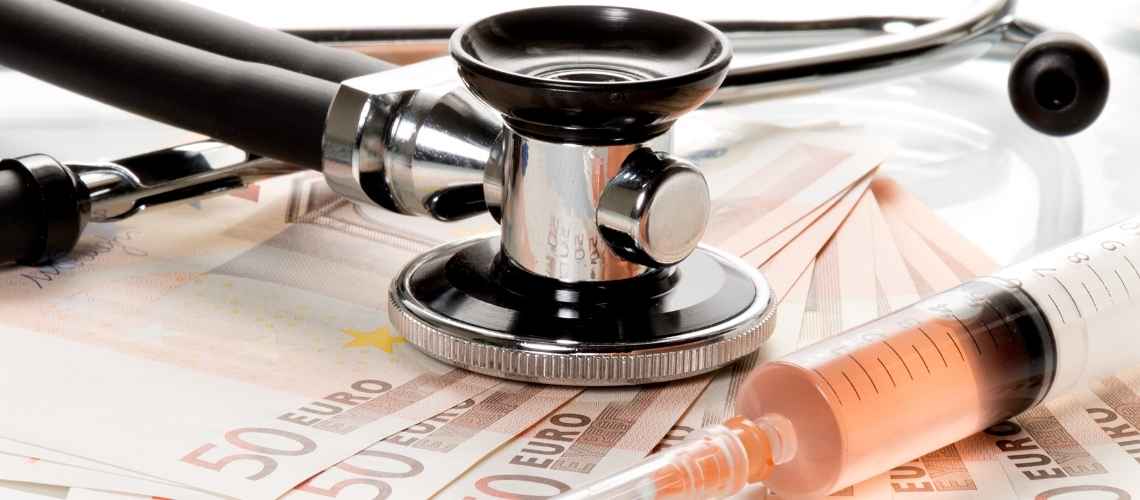 Mommy Makeover is a cosmetic surgery that aims to restore the shape of a woman's body. It may include breast enlargement with fat grafting or removal of excess skin. The procedure is usually performed under anesthesia.
The cost of Mommy Makeover varies from city to city. For example, the cost of surgery in the US or Canada can range from $10,000 to $25,000. The cost in Mexico can be as low as $15,000. In Turkey, however, the average cost of Mommy Makeover surgery is two to three times lower. You will expect to pay around 2500 $.
Before you book your Mommy Makeover, take the time to ask the clinic staff about aftercare procedures. You will need to spend about four to six weeks off from heavy lifting and sports.
Which country is best for Mommy Makeover?
If you are considering mommy makeover abroad, you need to know which countries offer the best quality services at the most affordable rates. In most cases, the cost is determined by the location of the clinic, the surgeon's experience, and the technique used.
For example, Turkey is a great place to get a mommy makeover. The country is highly experienced and has many qualified doctors. It also provides top-notch medical equipment and facilities.
The prices are generally lower than in other European countries. However, it is important to be aware that you may have to pay extra for transactions and consultations.
Istanbul is another popular choice for a mommy makeover. It has a huge number of high-quality clinics. It has many experienced and qualified plastic surgeons. In addition, the country uses state-of-the-art technology to minimize the risk of infection.
Which Country You Can Choose for Mommy Makeover Abroad?
The mommy makeover is a surgical procedure to restore sagging, relaxation, local fat, and similar disorders that occur in the bodies of women after childbirth. During motherhood, the most changing areas of the body are the chest and abdomen, and the mommy makeover usually involves surgery on the chest and abdomen. All surgical operations can occur at the same time and at different times.
Turkey has professional and experienced cosmetic aesthetic surgeons in numerous fields that will successfully perform mommy makeovers. At the same time, the staff in clinics and hospitals speak English to address the patients who are experienced and coming from abroad. Clinics in Turkey use the latest technology and modern medical practices to ensure everything goes well. In Turkey, maternal aesthetics is the lowest at $2500 and the highest at $16700. Changes in prices can be seen.
Cosmetic aesthetic surgery is carefully regulated in Poland and has a procedure that can only be performed by a surgeon with a license. You can feel completely safe in Poland. At the same time, accommodation, transportation, and similar prices in Poland are generally cheaper than in other European countries. Mommy makeovers in Poland usually start at least $6500. Prices are 50% lower than in the UK. In Poland, aesthetic surgery has become an easy way to get a maternal aesthetic at a high quality and affordable price.
Doctors who have developed into the field of cosmetic surgery in India offer programs in collaboration with your private or clinical hospital to meet your demands. The average cost of mommy makeover surgery in India is $12000, but prices can vary depending on your needs. You can combine a relaxing tropical holiday in India with mommy makeover surgery. In clinics and hospitals of first-class quality, care is taken to ensure that your cosmetic surgery development is exactly as you want it to be, as well as for your comfort and personal privacy.
The Czech Republic, which differs in medical treatments, is preferred by having the best medical care providers in the world. Medical professionals in the Czech Republic are qualified, well-educated, and internationally recognized in their field. It is also an easily accessible country as there is no need for a visa to enter the country. The low cost makes it preferable for a mommy makeover.
Mexico City's advanced surgical clinics are one of the most preferred medical tourism destinations for mommy makeover procedures, with easy and convenient access, experienced surgeons in the field, and the appropriate cost. The average cost of a mommy makeover in Mexico ranges from $6,750 to $10,000 and is 50% more affordable than in the United States. In this country, packages are offered to you within the price for mommy makeover aesthetics and many alternatives such as visa-passport acceleration services, accommodation, travel, and pre- and post-operative service are offered in the packages.
Which country has the safest plastic surgery?
Popular medical procedures like plastic surgery are done for reconstructive or cosmetic reasons. Although there are numerous nations where plastic surgery can be done, Turkey is frequently regarded as one of the safest.
Turkey is a well-liked location for plastic surgery for a number of reasons, including:
Well-equipped medical facilities and skilled medical personnel.

Favorable exchange rates for patients from other countries.

Less expensive prices when compared to nations like the United States, Canada, and the United Kingdom.

Support from the government for medical travel.

Approved medical facilities that adhere to global norms.
In addition to these elements, Turkey has a developed healthcare system and a large number of qualified medical professionals, many of whom have received their training in Europe and North America.
However, there are potential dangers and complications related to plastic surgery, just like with any medical procedure. Patients who are thinking about getting plastic surgery in Turkey or anywhere else should do their homework, look for referrals and recommendations, and make sure they are working with respectable and skilled medical practitioners.
In conclusion, Turkey is frequently cited as one of the safest nations for plastic surgery because of its top-notch medical facilities, skilled medical staff, and affordable prices when compared to other nations. Patients should thoroughly investigate potential healthcare providers and comprehend the procedure's potential hazards and benefits.