After receiving porcelain veneers, patients can return to work on the same day. They are also able to resume their normal activities on the day of the operation. Indeed, soon after the procedure was completed, many patients went on a trip, exercised, returned to work the next day.
However, you may need the rest of the day for the Recovery after Porcelain Veneers. Also, since you can't drive for the rest of the day, you will need to drop you off at home after the appointment.
But the next day, after the 24-hour period, you can definitely return to normal activities, as you will not feel discomfort. Alcohol and cigarette consumption after porcelain teeth is an issue that you should pay attention to in terms of oral health.
How long does the pain last after Porcelain Veneers?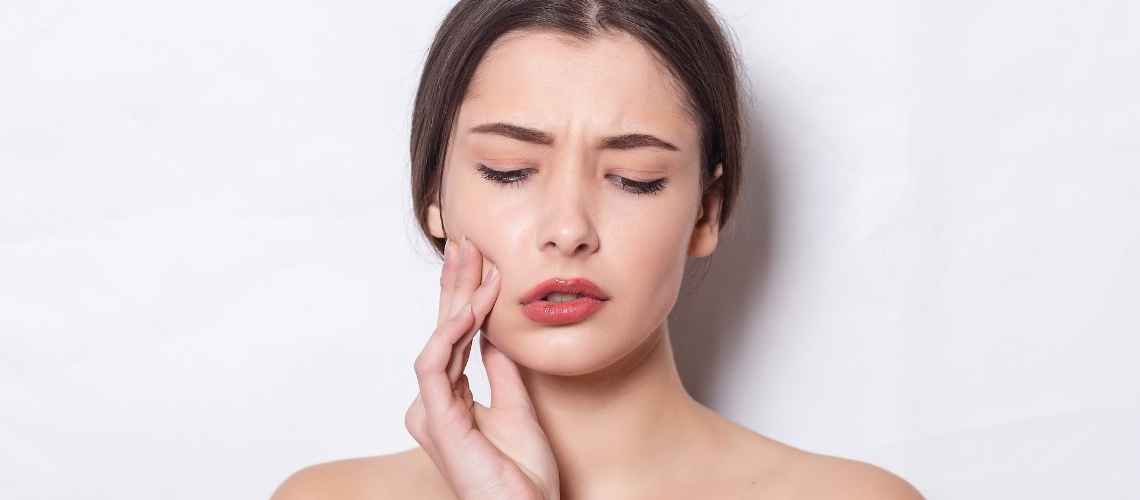 Porcelain veneers made on natural teeth and bridges should not cause pain and cause discomfort after they are glued to the tooth.
Although your treatment is completed, the pain that does not go away can be a harbinger of a problem with the teeth under the veneers. In newly made veneers and bridges, this pain can last up to 21 days.
In this process, a repair tissue called tertiary dentin forms on the surface of the dentin, which ensures that the exposed dentin channels are closed and the sensitivity is eliminated.
It is expected that the pain will decrease over time after treatment and disappear at the end of this process. Pain that persists for a longer period of time than this repair process may be a harbinger that the pulp tissue is infected and needs root canal treatment.
How is the recovery process after Porcelain Veneers?
The recovery process after Porcelain Veneers is an issue that varies according to the treatment applied, the attention and care of the person. Each treatment has different preparation and application processes as well as different recovery times.
In order to give an average duration, it is necessary to know the details of the treatment to be applied. Therefore, it would not be wrong to say that this period may vary from person to person. The nutritional status will also vary depending on the treatment method.
Eating and drinking are stopped for a few hours only when the teeth are coated and no other treatment is applied. But after a few hours the patient can easily eat and drink something.
If the treatment method is more complicated and takes a long time, the process of stopping eating and drinking may be longer. Doctors should inform and warn their patients about this as needed.
If the patient does not have information about this, the treatment process may be disrupted. If your doctor has not provided any information, it is necessary to ask and find out. Care and attention are required in accordance with the type of veneer applied and the method of treatment.
For example, lamina porcelain dentures are delicate and expensive. Even such a simple action as eating nails can damage the prosthesis. Although bridges and crowns are more durable, they still need to be brushed and cleaned regularly along with other teeth.
This issue may also become more complicated depending on the treatment method and the material used. Ask your doctor for detailed information about this.
How long does it take to recover after Porcelain Veneers?
Most patients report that their full compliance with porcelain veneers and laminated veneers takes about two weeks.
The operation is completed in the first week, the feeling and function of natural teeth and porcelain veneers should be completely seated in the second week, and there should be no difference between natural teeth. To recover after Porcelain Veneers, may take maybe a month.
The use of porcelain veneers for teeth is a situation where cleanliness and thoroughness must be shown, and absolutely all applications made in an erroneous situation can quickly go to waste. Before applying porcelain teeth, you should definitely get the opinion of a doctor.
The main goal in the application of porcelain teeth is to achieve the most natural chewing, speech and image.
Application of porcelain teeth; It can be done to those who have experienced tooth loss for any reason, people with fractures, yellowing, discoloration and asymmetrical appearance of their teeth, people who are afraid of orthodontic treatment, anyone over the age of 18 who has completed dental development.
Reference:
https://www.belldentalsmiles.com/blog/2019/01/04/how-long-does-it-take-195683