Gastric Band in Turkey is one of the most popular weight loss operation for people that comes to Turkey for weight loss surgeries.
Also known as a laparoscopic adjustable stomach band or, more colloquially, a lap band. It is wrapped around the stomach to alleviate obesity more quickly.
Turkey is well known for both medical and general tourism. Many hospitals provide LAGB treatment with facilities that meet international standards, and their surgeons are well trained and experienced enough to undertake such complex surgery. We think that it is not an exaggeration to say that Turkey is the heart of stomach surgeries.
The average cost of Gastric Band in Turkey is 5.450 USD (4.470£) which is the most affordable option compared to the USA, UK and Germany. We are doing Gastric Band surgeries in Istanbul, Antalya and Izmir, you can choose the best option for you.
Here you can discover more information about the Gastric Band journey in Turkey. Check all the details about Gastric Band costs, our clinic's patients reviews, before & after photos from the best doctors, all-inclusive packages for Gastric Band in Turkey.
You can get in touch with us for Gastric Band in Turkey via WhatsApp or options below.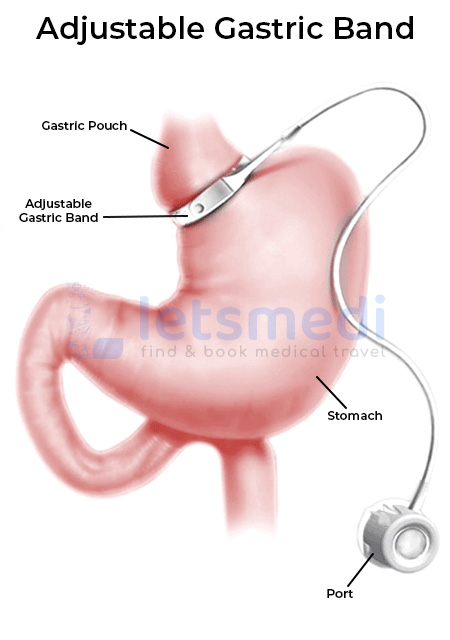 One of the most common bariatric procedures was gastric band surgery. Despite the fact that other bariatric surgeries are becoming more popular, a significant number of people want to have gastric band surgery. 
For people who are severely overweight or obese, gastric band procedure is a common type of weight loss or bariatric surgery. It entails wrapping an adjustable pop group around the top of your stomach, preventing you from eating as much.
Gastric Band Surgery in Turkey Details
Procedure:
Use an adjustable strap on stomach to reduce stomach size and limit food intake
Duration:
1 hour
Stay:
1 day
Anesthesia:
Inhaled anesthetic drugs
Recovery:
4 to 6 weeks later
Side Effect:
Nausea, reflux and vomiting
Exercise:
After 1-2 weeks
Scars:
a few small scars
Pain:
there may be pain
Results:
up to 6 months
The objective of the gastric band procedure is to support weight loss by limiting the amount of food that a person can consume at one time. The target weight loss range is typically 10 to 25 kilograms in the first month after the procedure. Although the rate of weight loss may start to decrease by the third month, there is a slight possibility of stomach expansion. At this point, patients typically have already lost 30 to 40 kilograms.
It is crucial to regularly monitor the progress of patients and provide them with relevant information and guidance. This includes tracking the amount of weight lost. It also involves evaluating the healing process of the stomach and surrounding areas, and monitoring the duration of these changes over time.
The patient's personal progress and success from the procedure are determined through these monitoring processes and assessments.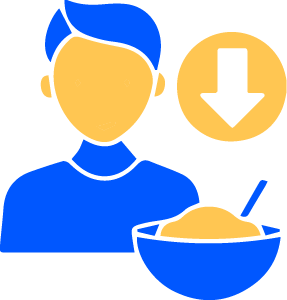 Decreased Appetite​
The gastric band is a minimally invasive weight loss surgery. It restricts the amount of food that can be consumed by placing a band around the upper part of the stomach.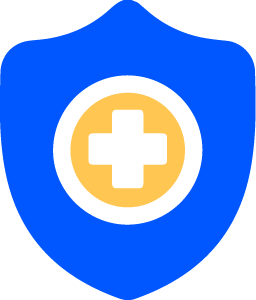 Reduced Health Issues​
Gastric band surgery can lead to significant weight loss.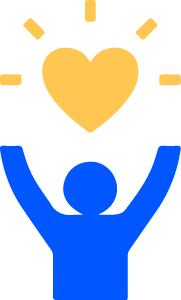 Improved Quality of Life​
Many patients who undergo gastric band surgery report improved mobility, increased self-esteem, and an overall better quality of life after the procedure.
What Are the Advantages of Gastric Band?
The benefits of a gastric band procedure may include less invasiveness compared to other weight loss surgeries, adjustable band size, and reversible procedure.
Additional benefits of a gastric band include:
Gradual weight loss, allowing the patient's body to adjust to the changes,
Reduced risk of malnutrition and vitamin deficiencies, as the band does not affect the stomach's ability to absorb nutrients,
Lower risk of long-term complications such as hernias or bowel obstructions,
Lower cost compared to other weight loss surgeries.
The ability to easily adjust the tightness of the band, allowing for a customized weight loss experience.
Steps Of The Gastric Band
What to Expect During Your Gastric Band Surgery Journey in Istanbul, Turkey

Step 1 – Contacting Our Patient Representative and Getting Information
The first step in your journey towards a healthier and happier life is to contact our patient consultant, who will promptly respond to your inquiry. During this initial consultation, you will:
calculate your Body Mass Index (BMI),
gather information about your health history to determine whether gastric band surgery is a suitable option for you, and
learn about the different bariatric surgeries' methods available, including gastric band surgery, and determine which one is best suited to your needs and goals.

Step 2 - Pick-Up from Airport and Hospitalization
Upon your arrival at the airport in Istanbul, our friendly and experienced welcome team will be there to greet you and take you to the hospital in our VIP transfer vehicle. The hospital is conveniently located just five minutes away from the airport, so you can rest assured that you will arrive quickly and safely. Once you arrive at the hospital, we will begin the necessary procedures related to your hospitalization and surgery. This includes:
obtaining the required documents for your operation and having you sign them.

Step 3 - Tests and Consultation with Your Doctor
To ensure that gastric band surgery is a safe and effective option for you, we will conduct various tests and evaluations. These tests include:
A lung X-ray,
Respiratory function test,
Blood analysis,
Electrocardiography, and
We will also calculate your body mass index (BMI) to determine the optimal course of treatment. In addition, you will have consultations with psychiatrists, internal specialists, and anaesthesiologists to ensure that you are physically and mentally prepared for the procedure.

Step 4 - Endoscopy and Surgery
After your evaluations, you will be ready for the operation. This marks a new beginning in your life. During the surgery, you will be under anaesthesia and feel no pain. The duration of the surgery will depend on the procedure:
Gastric band surgery takes around 1 hour.
The hospital stay after surgery is typically 3-4 days.
Following the procedure, you will embark on a journey towards a healthier and happier life.

Step 5 - Being Discharged from the Hospital
Once you have recovered sufficiently from the surgery, you will be discharged from the hospital and transported to our contracted hotel. At the hotel, our bariatric dietitian will provide you with detailed instructions on your nutritional requirements, including what foods you can eat, how much you can eat, and how often you should eat. You will also receive the necessary medication and instructions on their use, as well as undergo final check-ups with your doctor to ensure that you are healthy and ready to leave the hospital.

Step 6 - Accommodation at a Contracted Hotel
After completing your check-ups at the hospital, you will be transported to our contracted hotel in our VIP transfer vehicle. Our contracted hotel is designed to provide you with the utmost comfort and convenience during your recovery period. It offers:
5-star accommodations,
24-hour room and internet services,
spa, gym, and lounge facilities.
You can take advantage of these amenities to relax and rejuvenate both physically and mentally, and begin your journey towards a healthier and happier life.
In conclusion, gastric band surgery can be a life-changing procedure for people who are struggling with obesity and related health issues. At our hospital in Istanbul, Turkey, we are committed to providing our patients with the highest quality care and support throughout their gastric band surgery journey.
Who Is Eligible For A Gastric Band?
Gastric band surgery applicants:
The target population for gastric band surgery is individuals with a body mass index (BMI) of 40 or higher. Alternatively, those with a BMI of 35 or higher with related health issues such as high blood pressure or diabetes can also be considered.
The surgery is performed using laparoscopic techniques, with a small incision made to place the band around the upper part of the stomach.
Patients typically lose 50 to 60 percent of their excess weight within 2 to 3 years after the surgery.
Gastric banding results in slower weight loss compared to other bariatric procedures, but it is considered a safer option with fewer complications.
The gastric band is adjustable, allowing for the tightness to be altered.
Patients are required to attend regular follow-up appointments with their bariatric team to monitor their progress and make any necessary adjustments to the band.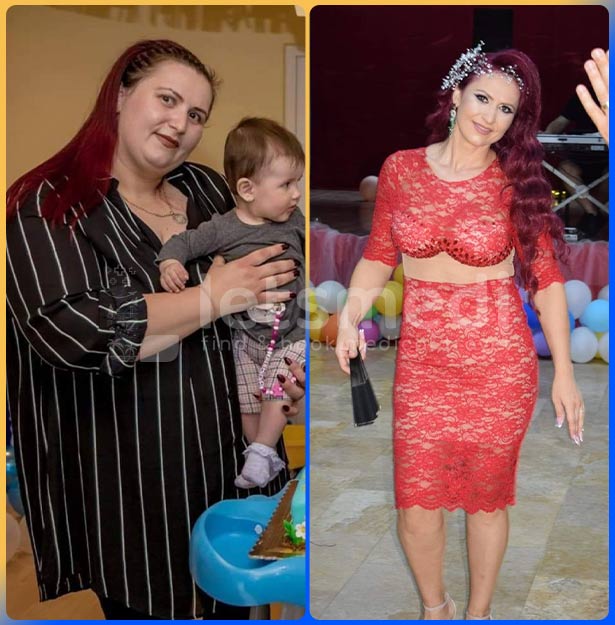 " The hospital was clean and well equipped. I felt safe, alongside the care that was being provided by the staff. I also felt supported by the after operation team, often asking me how I felt and providing guidance. "
Good facilities and great support
" The hospital was clean and well equipped. I felt safe, alongside the care that was being provided by the staff. I also felt supported by the after operation team, often asking me how I felt and providing guidance. "
Good facilities and great support
All Inclusive Gastric Band Package in Turkey
Gastric band in Turkey all-inclusive packages include all the expenses below:
Preoperative Examinations
Examination of Anesthesia Physician
Examination of chest Diseases Physician
Examination of Cardiology Physician
Gastric Sleeve Surgery by Surgeon
Latest Technology Operating Room Supplies (Medtronic)
General Anesthesia
1 Year Post-Operation Physician control (via WhatsApp)
1 Year Dietician Support after Operation (via WhatsApp)
Lifelong Patient Care after Operation (via WhatsApp)
Drugs to be used after surgery
Supplements to be used after surgery
Varicose Vein Stockings
Breathing Exercise Device
VIP Transfers (SAW Airport-hotel, hotel-hospital, etc.)
3-4 Nights Hotel Accommodation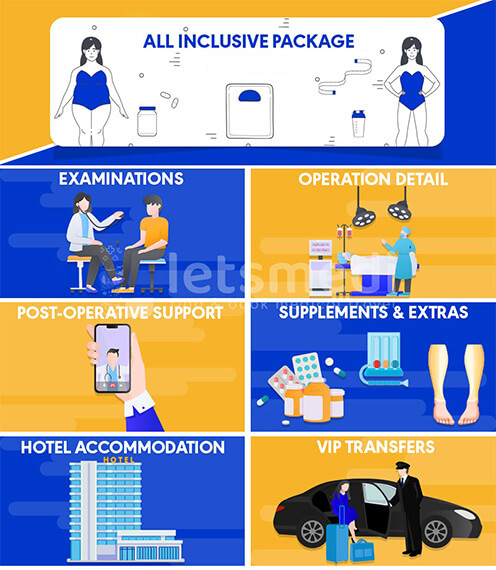 Our Clinic in Istanbul, Turkey
Why Choose Turkey for Gastric Band?
Turkey has become a leading destination for medical tourism, especially for bariatric procedures, due to the government's investments in the medical field. Gastric band surgery in Turkey has a high success rate and offers promising outcomes. Here are the top 6 reasons to have a gastric band procedure in Turkey.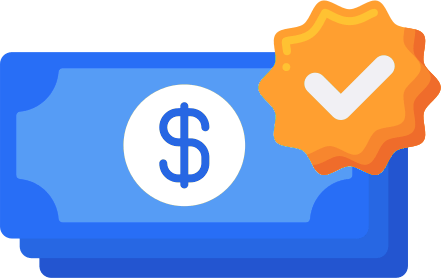 Reasonable Prices​
One of the biggest obstacles to bariatric surgery is its cost, especially in countries like the UK and the USA. However, gastric band surgery in Turkey is more affordable, with a price difference of 40% to 50% compared to the UK and the USA. This makes it possible for patients to receive quality care without breaking the bank.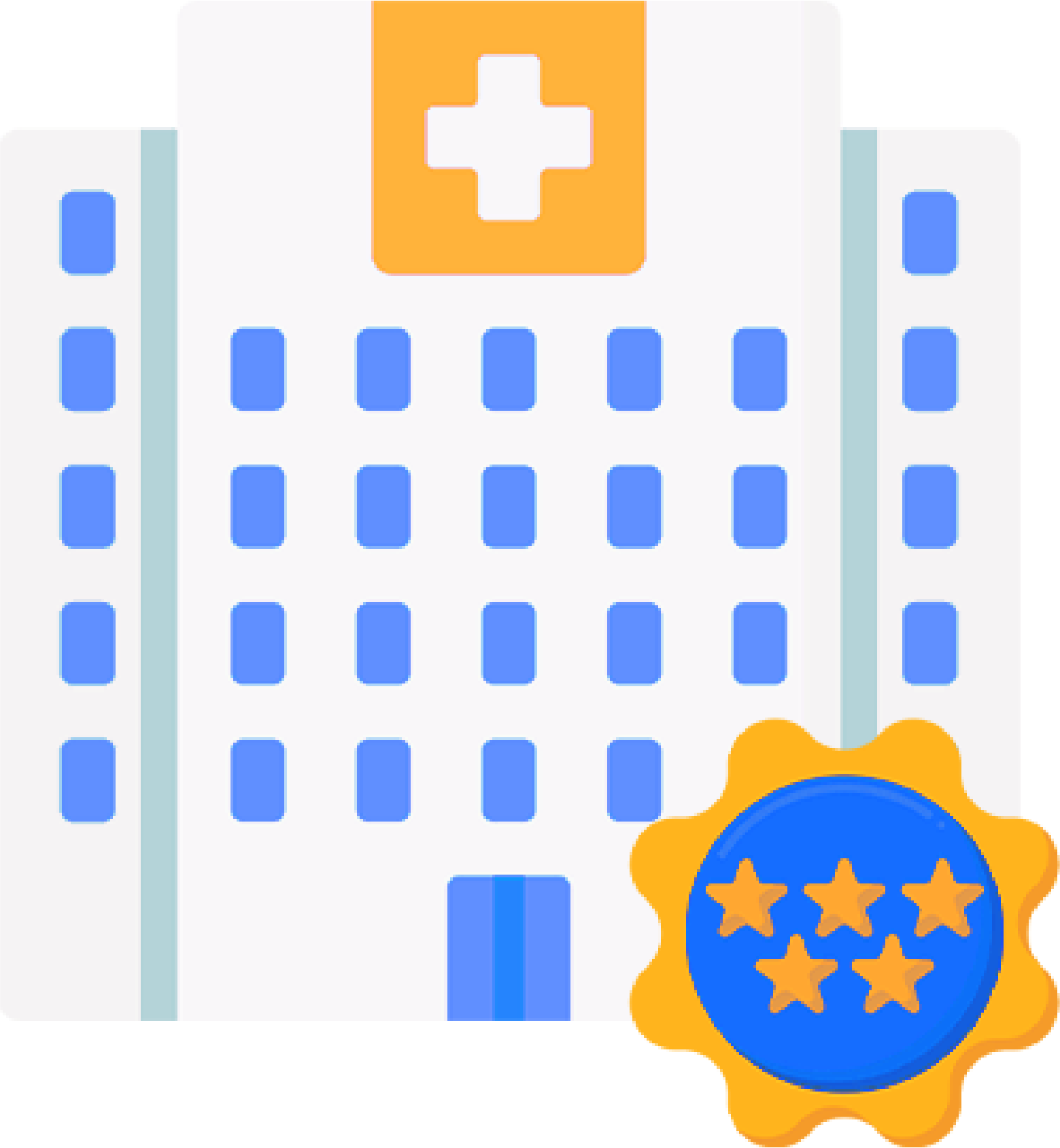 High-Quality Hospitals​
Turkey is renowned for its advanced medical facilities, which use the latest technology and materials to ensure hygiene and cutting-edge care. The number of technologically advanced hospitals and clinics is growing, providing patients with access to the best care possible. With state-of-the-art equipment and highly trained medical staff, patients can expect to receive the highest quality of care in Turkey.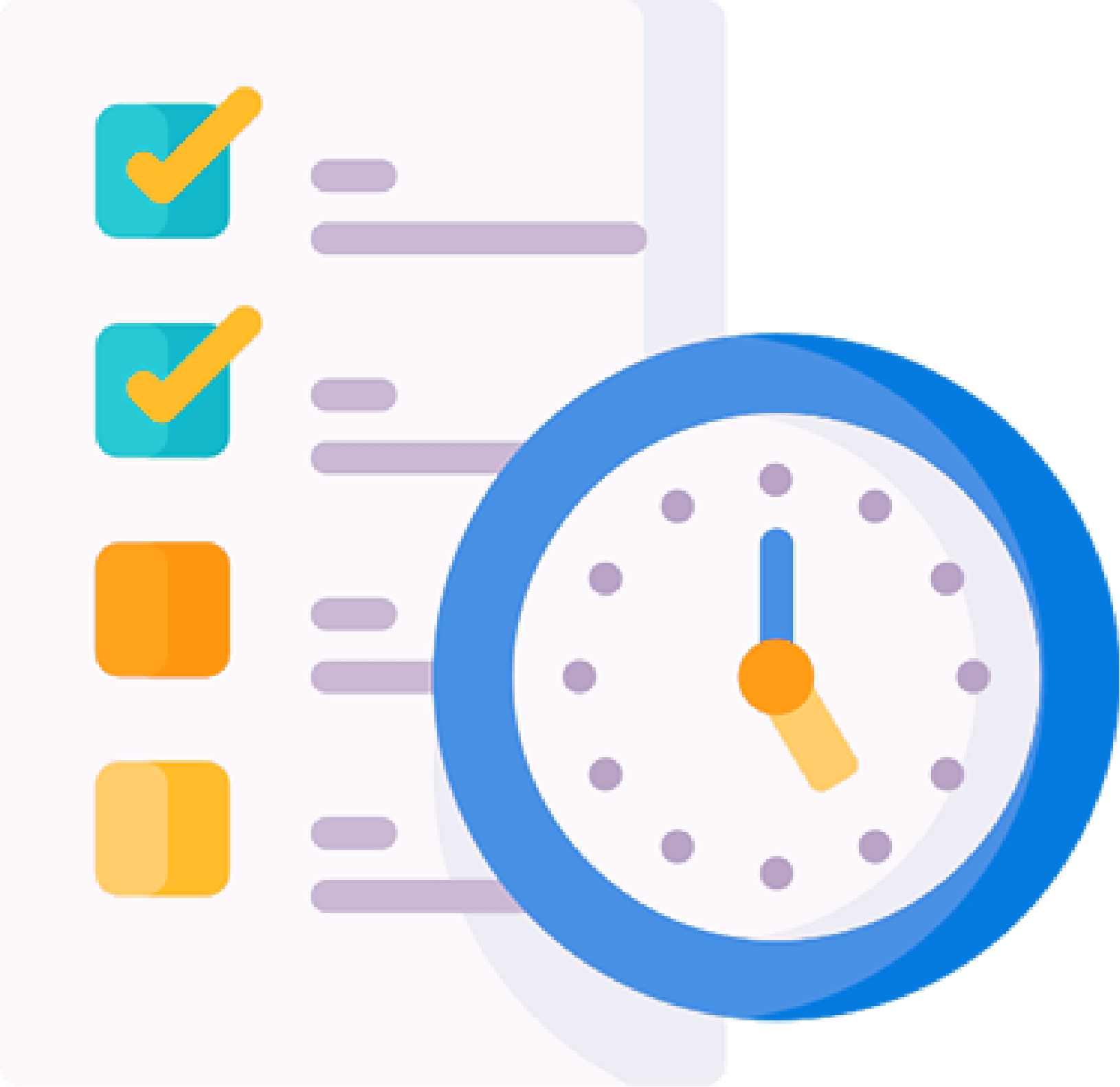 No Waiting List​
The waiting list for bariatric procedures can be a challenge, especially in countries like the UK and the USA. However, Turkey has no waiting list for gastric band surgery, allowing patients to receive the treatment they need in a timely manner. This is particularly beneficial for patients who are eager to start their weight loss journey and achieve their goals as soon as possible. With no waiting list, patients can receive their surgery and start their journey towards a healthier lifestyle sooner.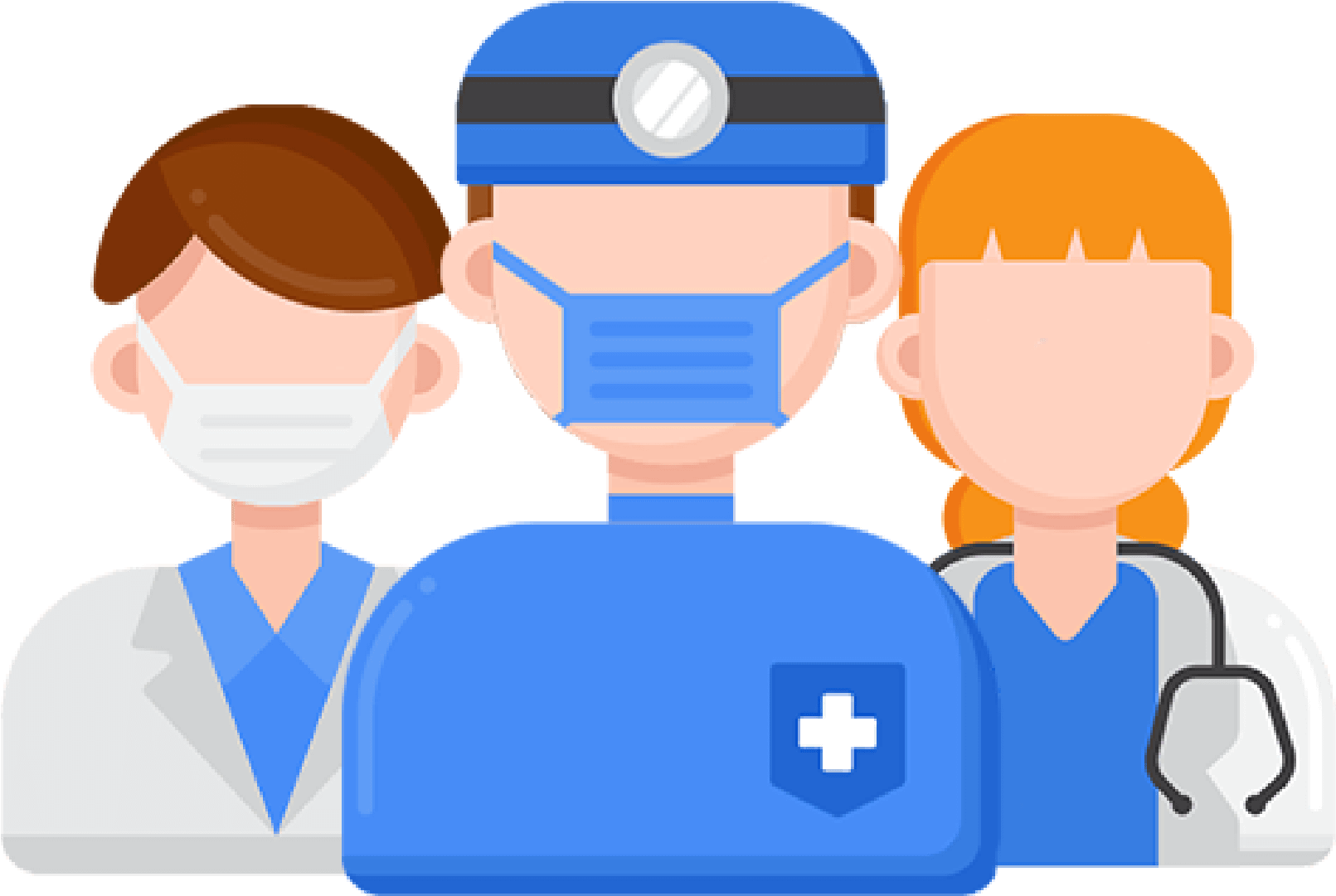 Experienced Doctors​
Many highly qualified and accomplished medical professionals, including some of the best bariatric surgeons in the world, call Turkey home. With a high volume of medical tourists from around the world, doctors in Turkey have extensive experience in their field.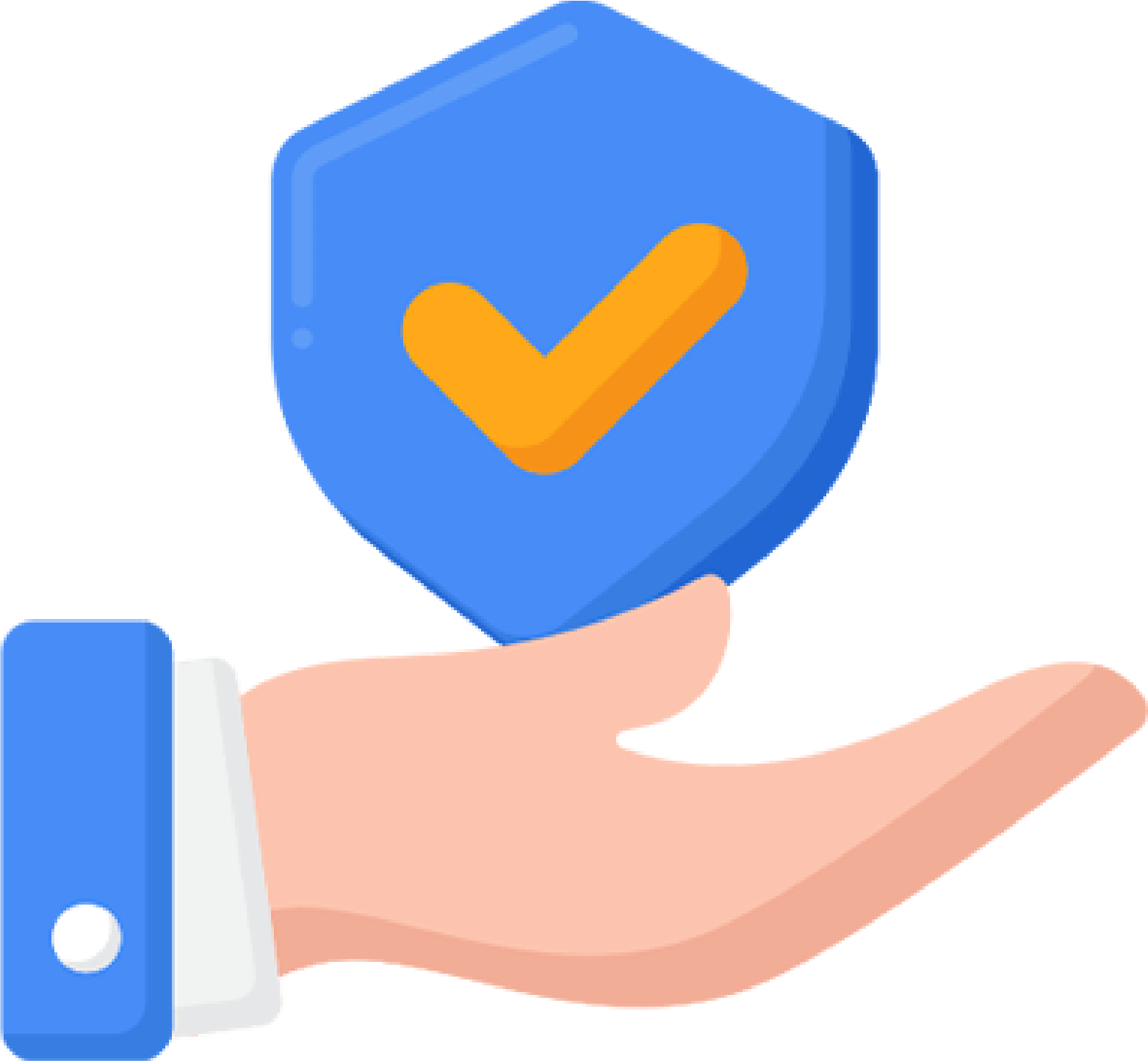 Safe​
Turkey is known for its high standards of safety in the medical field, with laws in place to ensure fair, secure, and high-quality treatment. These laws are strictly enforced, making Turkey a safe destination for weight-loss surgery. Patients can rest assured that they will receive the highest quality of care in a safe and secure environment.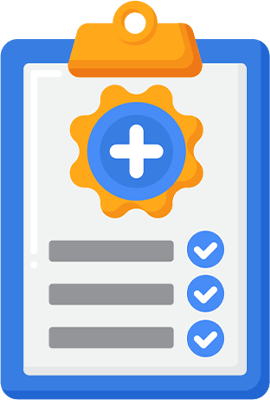 All-Inclusive Packages​
The all-inclusive packages offered in Turkey are a major benefit for medical tourists. These packages typically include the cost of the surgery, hospital/clinic tests and examinations, VIP transfers, lodging, and pre- and post-operative medications and VIP staff. The packages offer convenience and value, making it easier for patients to receive the treatment they need.
How much does Gastric Band surgery cost in Turkey?
It is a tool that wraps around the belly in the part of the stomach, slightly below the throat, and can control the amount of food that passes into the stomach, inflating when desired, for surgical treatment of obesity. It's made of a silicone material that inflates. It forces the patient to lose weight by restricting his or her food intake. 
The cost in Turkey is determined by the material quality and the patient's health. The time we allocate to each patient and the treatment we apply are not the same. Therefore, it would not be correct to specify a clear price here. In addition, the prices are not the same in every doctor or every clinic.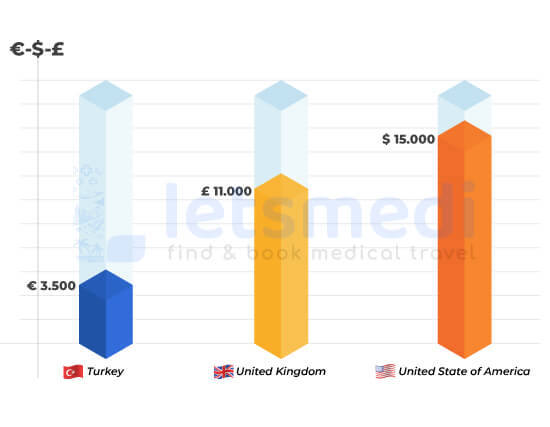 How Long Do Gastric Band Results Last?
The results of gastric band surgery can vary depending on the patient's commitment to making lifestyle changes. Typically, patients begin to see significant weight loss within the first six months to a year after the procedure.
However, the success of the surgery is largely dependent on the patient following a healthy diet and exercise plan. Without making these changes, the weight loss may be minimal or not occur at all.
It is important to remember that the gastric band is just a tool to help with weight loss. The patient must take an active role in their own weight loss journey.
Regular follow-up appointments with the doctor are also crucial for monitoring the band and making any necessary adjustments.
Some of the types of gastric band surgery include:
Laparoscopic adjustable gastric banding
Realize Band
Swedish Adjustable Gastric Band
Essential Band
Best Gastric Band Surgeons in Turkey
Turkey has the best sleeve surgeons. The surgeons at Turkey are experienced and have achieved international recognition. Their training, expertise, and experience all contribute to a positive result for patients.
Here the top 5 doctors for gastric sleeve in Turkey;
What are the risks and complications?
Gastric band is also a kind of weight loss surgery and Gastric band brings some risks.
Gastric Band slippage occurs when the band migrates from its proper position, causing stomach prolapse below or above the band. The results vary with surgical technique and has decreased over time as surgical techniques have improved. 

Leakage of saline that used inflate the band, port inversion or migration, tubing malfunction or fracture, and other issues are examples of port or tubing malfunctions. Common presentations include inability to access the port, suboptimal weight loss since band volume adjustment, and weight regain.

Overinflation of the band or overeating may result in pouch dilation, which is pouch augmentation caused by higher pouch pressures. Patients may complain of hunger, GERD, or regurgitation.

The port may become more visible after significant weight loss as subcutaneous fat decreases, and it may squish on patients' clothing. This can result in port site pain and skin erodibility. This improbable complication can be avoided by replacing the original port with a tinier, low-profile port.

Port infection typically manifests as local tenderness, warmth, or

erythema

in the immediate postoperative period. However, it is also a possible late complication that could occur as the device is in place. Abscess formation or skin fistulisation is possible, but uncommon.

Weight gain, stomach discomfort, dysphasia, haematuria, or sepsis are all possible complications of band erosion.

Patients might present with vague stomach pain or weight gain, but peritonitis is uncommon.

Anesthesia can cause allergic reactions, breathing issues, blood clots in the legs that can travel toward the lungs (pulmonary embolism), severe bleeding, infection, and a heart attack or stroke in some people during or after surgery.

Overeating can cause vomiting or esophageal dilation, so the individual must exercise caution when following dietary recommendations.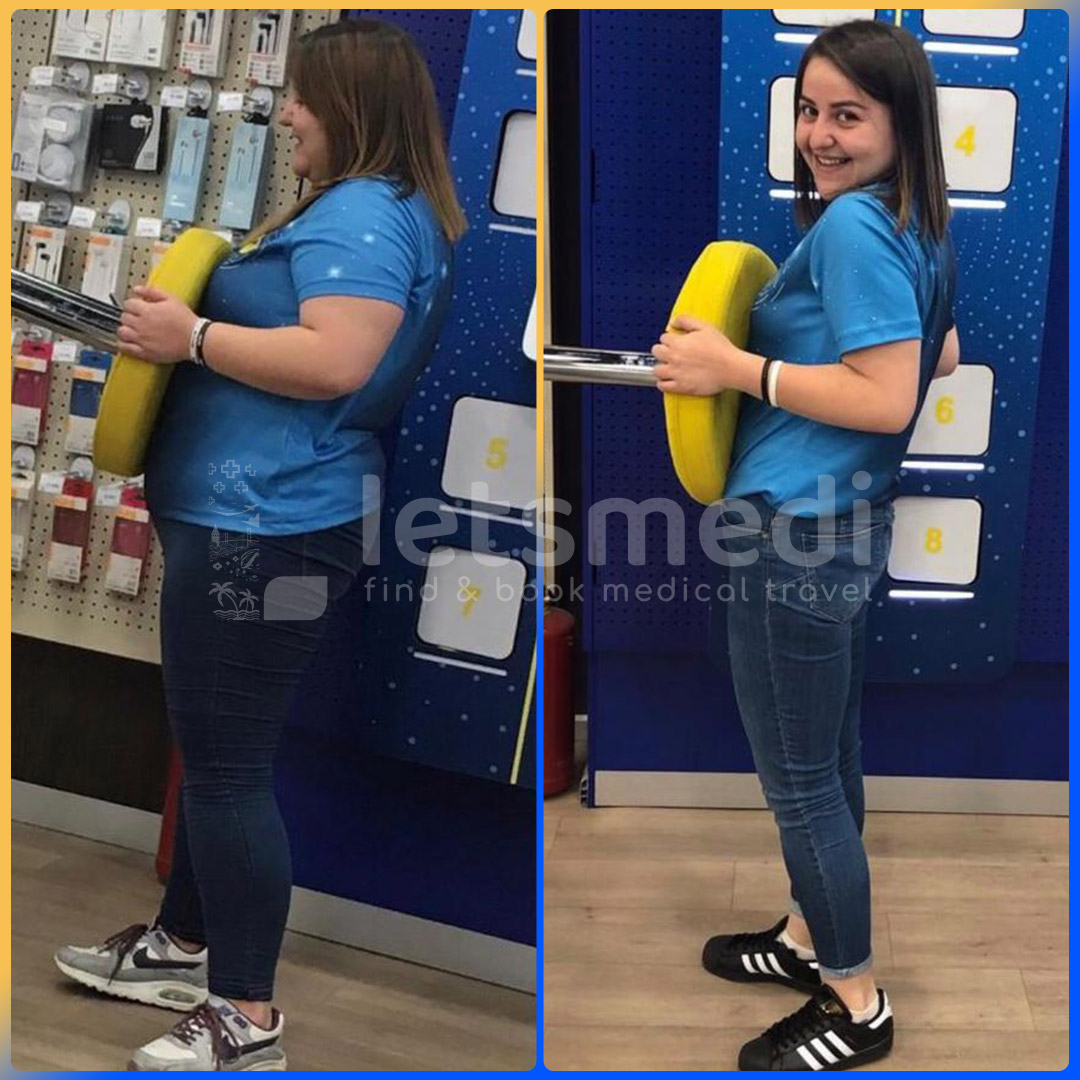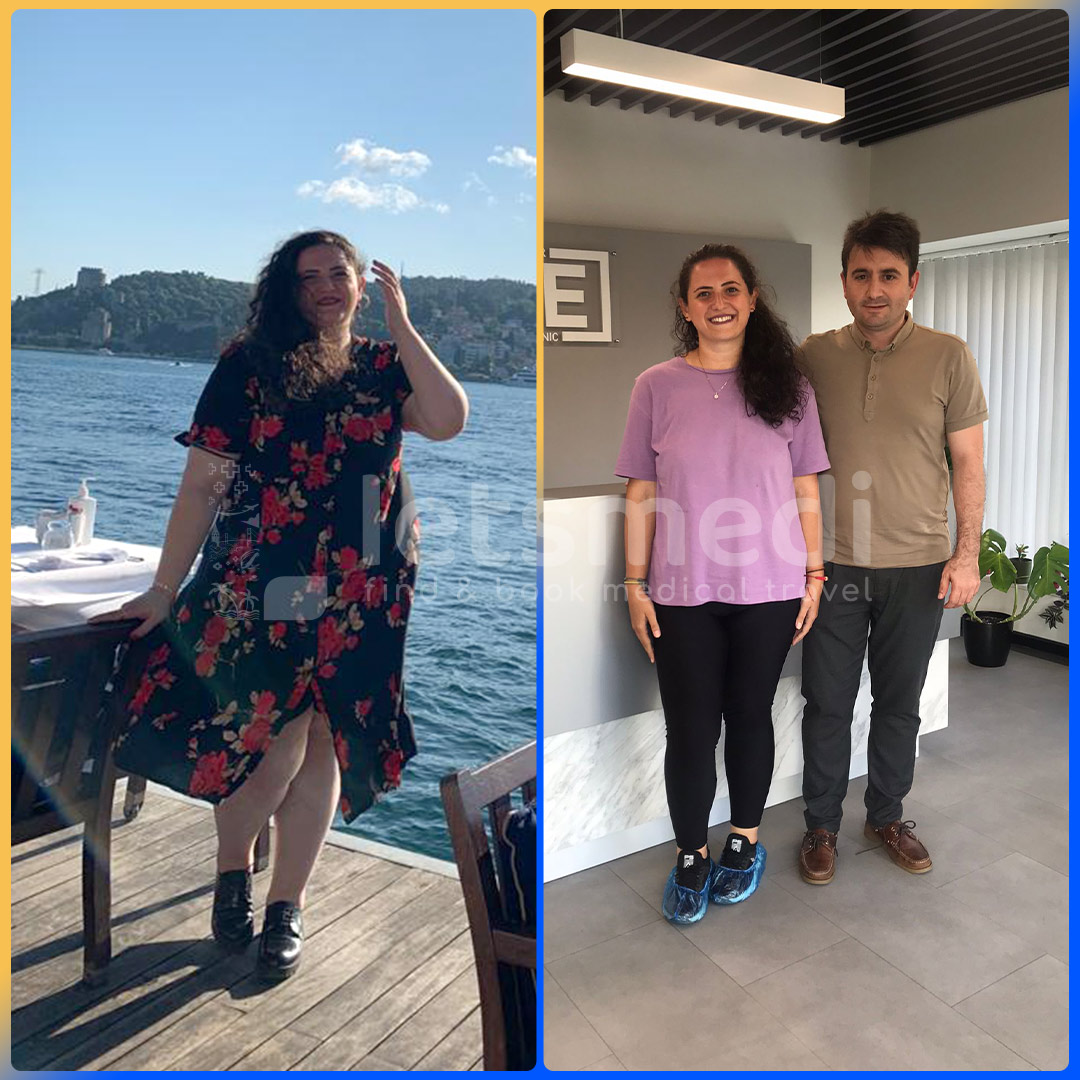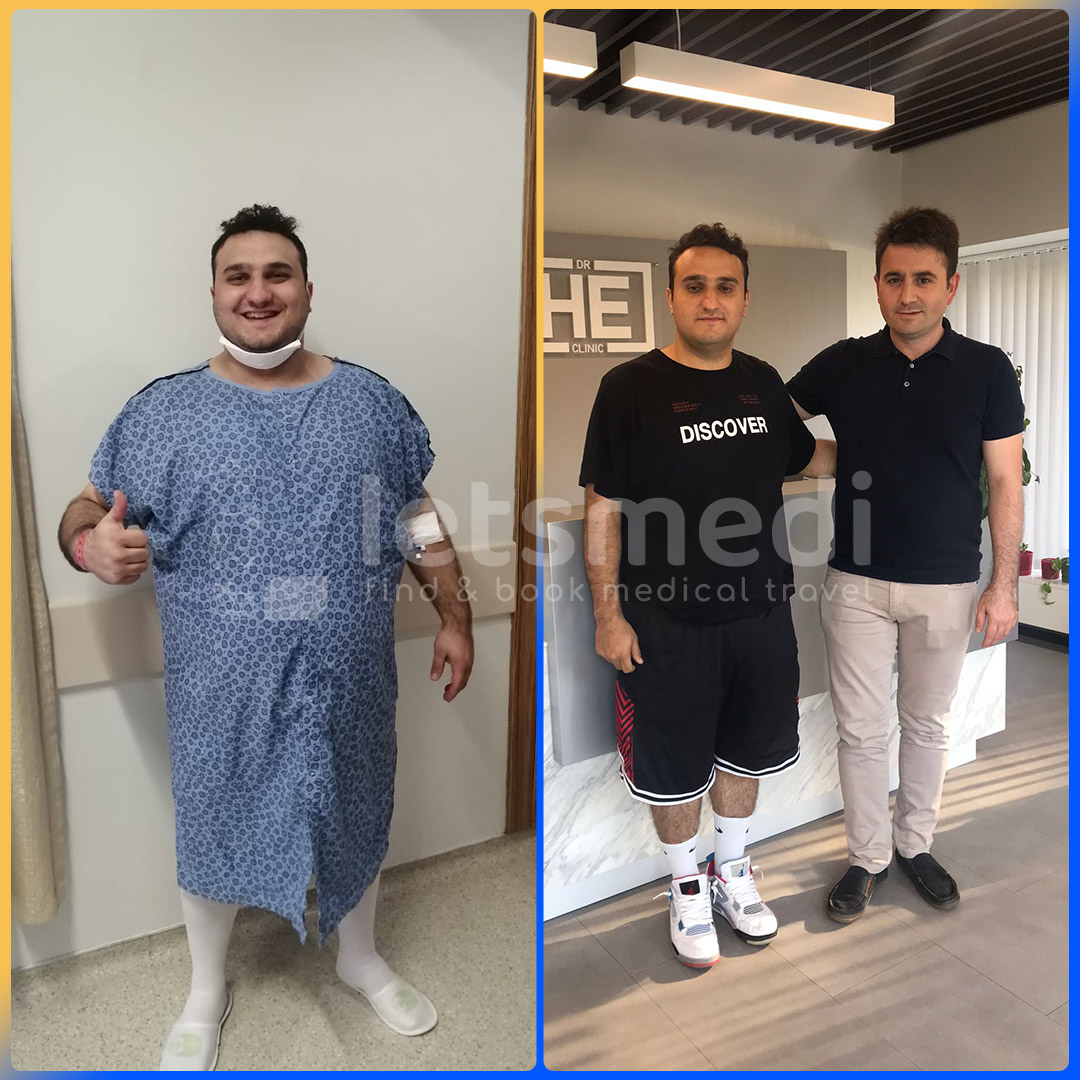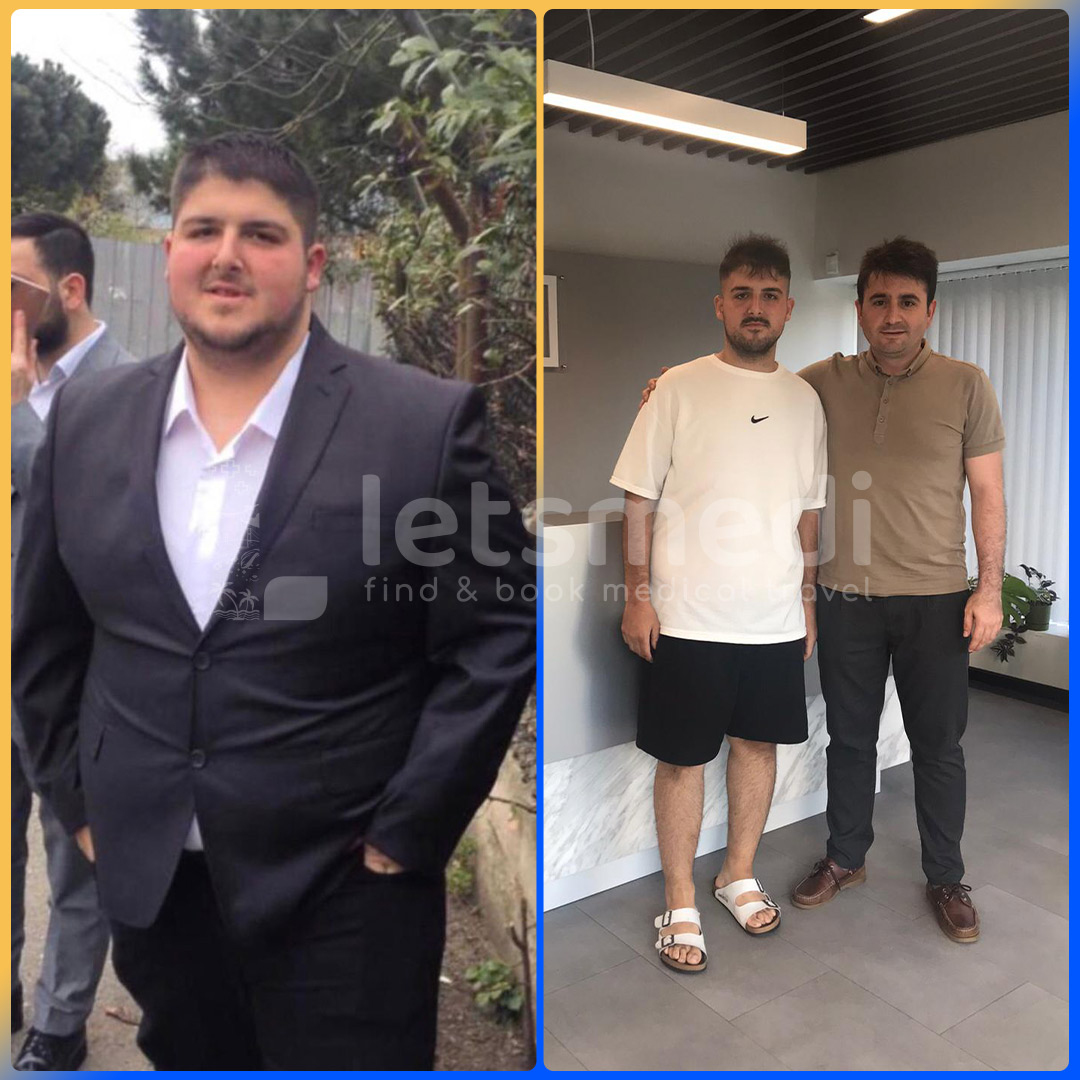 References:
https://www.bupa.co.uk/health-information/digestive-gut-health/gastric-band-surgery
https://en.wikipedia.org/wiki/Adjustable_gastric_band
O'brien, P. E., Dixon, J. B., Brown, W., Schachter, L. M., Chapman, L., Burn, A. J., … & Baquie, P. (2002). The laparoscopic adjustable gastric band (Lap-Band®): a prospective study of medium-term effects on weight, health and quality of life. Obesity surgery, 12(5), 652-660.