Stomach botox is the treatment of botulinum toxin (botox) obtained from Clostridium Botulinum bacteria by endoscopic methods to allow the person to lose weight.
All those who are overweight can only be given a stomach botox by people who cannot lose weight and want to lose weight. Patients are rested for 2 hours after stomach botox and continue their daily lives.
Long healing process etc. because they do not encounter situations, they can continue their social lives very comfortably. First of all, we should be careful not to expect a miracle and be careful for your diet program.
After gastric botox, especially fastfood style should not be fed with excessive fat and carbohydrates. Whenever possible, the maximum benefit from botox application can be achieved by adhering to a healthy diet program.Gastric botox
Gastric Botox, which is performed under sedation and does not have any pain, can also reduce appetite and control appetite within 3 days after the application. Botox used in facial rejuvenation has also been used in the fight against obesity.
After gastroscopy, if there is no serious problem in the stomach, botox process is started. The technique is a technique performed during gastroscopic examination of the stomach. The average time varies from 20 minutes to half an hour. It doesn't require hospitalization.
You can go to work the next day. The technique has no side effects and the patient can return to social life on the same day. By injecting into a very large area of ​​the stomach, the muscles of the stomach become ineffective.
When the muscles that provide contraction in the stomach cannot make this feature, the foods can stay in the stomach for a long time. Normally, carbohydrates can be discharged in 2-3 hours or 4 hours, when taken with proteins, and can be discharged to 4 – 4.30 hours. We also have a starvation hormone called Ghrelin.
This hormone is mostly secreted from the fundus of the stomach. Some of the injections are made to this area. The level of fasting hormone levels after this injection can also be significantly reduced.
In this way, patients' appetite decreases and the feeling of satiety in the stomach grows. Therefore, the patient is starting to lose weight. It is completely endoscopic by entering the mouth.
There is no incision, suture or similar procedure, because it is not surgery. The first day after the application person should be fed liquid weight. After the diet plan prepared by dietitian, you will not experience any problem.
There are advantages such as the fact that gastric botox is done in a short time as 15 minutes, does not require hospitalization and the patient can return to social life immediately.
Suitable for whom?
Stomach botox is a very good option especially for people who are afraid of surgical procedures. People who have difficulty in dieting, who are seriously incompatible with the diet and who do not make a mess with the diet are the ideal group for this technique.
Health problems and weight loss is a method that can be recommended for those who are constantly failing. This event significantly increases diet compliance. It is an appropriate management for those who are unable to lose weight properly with diet and sports.
In particular, the body mass index between 27.5 and 40.0 is a much more effective method for overweight and overweight people.
Those who make stomach botox can give 10-15 kilograms according to their existing weight. Of course, adherence to the plans to be given by the nutritionist after the application will provide you with better results than the treatment.
Gastric Botox is a method that can be applied to patients between 30-35 BSI who cannot undergo gastric surgery. Diet, sports and lifestyle changes before the patients who could not lose weight with an average of 15 pounds.
Stomach botox Turkey
It is a technique without side effects that can be applied to everyone. However, in patients with botox allergy, gastric ulcer, gastritis, duodenal ulcers are not recommended to be applied in such cases, and first of all this problem needs to be corrected.
For these reasons, gastroscopy should be evaluated before the procedure. After the procedure, nausea and bloating can be very frequent. The first 6 months after the botox treatment should be well evaluated.
The average duration of botox is 4-6 months. The repetition and repetition of the botox in the next period depends on the general condition of the patient.
For example, a 75-80 pounds patient could lose 10-15 pounds during this period, which means he reached his ideal weight after 6 months. If the health problems are also improved, it is not necessary to renew the botox but it is requested to continue the diet and sports program.
Botox can be repeated if a further weight loss is needed after 6 months and success is achieved. Patients who want to lose weight with Stomach Botox Turkey,  can perform this operation in Turkey at the most affordable prices.
Because the techniques used in terms of both price and well, Turkey is much more advantageous. Your health can be entrusted to experienced Turkish specialist doctors and you may lose weight in a short time.
Stomach botox cost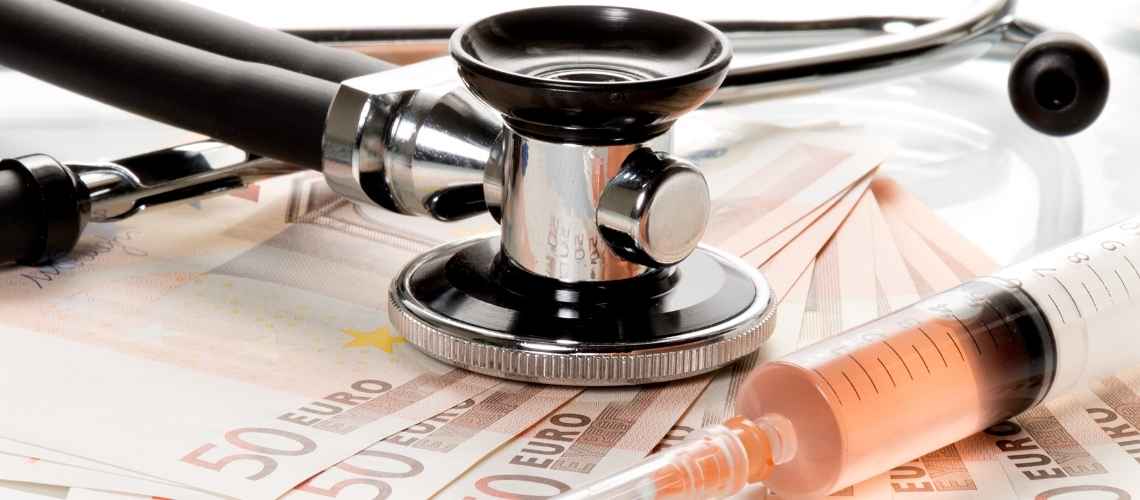 In Turkey, the Stomach Botox cost ranges from 800 to 1500 euros on average. This price average is far below Europe. The fact that the operation is very easy is reflected in the price.
In order to receive services from the world-famous Turkish health sector and to lose weight fast, you can contact the clinics and hospitals and get net Price Information. Prices may vary depending on the patient's condition.
The price we give is the general price. Because there is no hospital stay, the cost is very small. On the same day, you can go back to your home. In any country in Europe, you cannot have under 2,500 euros for the same operation.
Turkey is the country with the most affordable prices in this regard. And the success rate of surgery is much higher than in other countries.
References:
https://www.ncbi.nlm.nih.gov/pmc/articles/PMC5086641/