If you're looking to get breast reduction done, but aren't too sure where you'll get the best results, you may want to consider having it done in a different country. There are many advantages to having it done abroad. First, you don't have to worry about paying outrageous fees. In fact, you can often have your procedure for much less than you'd pay in the United States or Canada.
Is Breast Reduction cheap abroad?
It can help reduce pain, reduce the size of your breasts and even give you a new look.
However, before you go for a procedure, you need to understand the risks involved. You should choose a medical facility that meets international standards for quality and safety. You should also ensure that your doctor is experienced and well trained.
When it comes to the costs, the prices vary from country to country. For example, the price for breast reduction in the US ranges from $6,500 to $10,000.
If you want to find a good doctor in a low-cost environment, you can travel to countries such as Turkey. This country is a popular destination for women who wish to undergo breast reduction. You will expect to pay around 2200 $ to 3000 $.
Before you decide on a specific country, you should take the time to research the medical facilities and doctors. You should also know what you will need during the recovery period.
Is it safe to have Breast Reduction abroad?
If you're considering undergoing a breast reduction, you might be wondering whether or not it's a good idea to go abroad. The decision should be made on a case-by-case basis, of course, but there are some things to consider before making the plunge.
Read testimonials from previous patients to learn about the quality of care you can expect from your prospective surgeon.
If the operation is performed by an accredited clinic and an experienced surgeon, it is quite safe to have this operation in Turkey.
The surgeon will inform you about the relevant risks.
How much is Breast Reduction in abroad?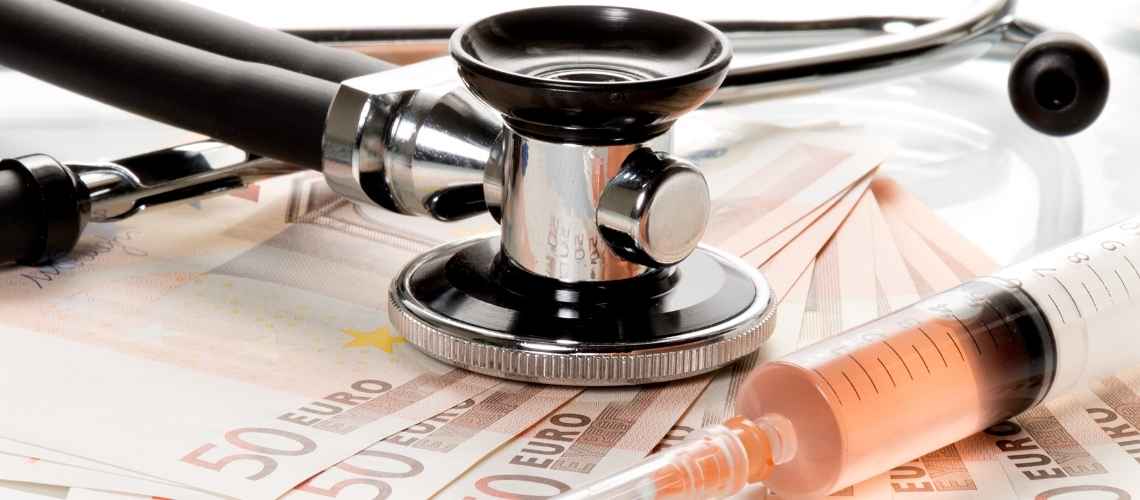 If you are interested in getting a breast reduction, you are probably curious about how much it will cost.The price can vary depending on where you go to get it, but the average price for this surgery is roughly $5,450.
You can choose from a number of destinations around the world. Some of the most popular include Turkey, Brazil, France, and the UAE. The best part is that these countries are fairly easy to reach from North America and Europe.
Before you make your final decision, you should do your homework and check out some of the best deals out there. The cost of a breast reduction in the USA ranges from $6000 to 8000, while you can pay just over half that in other parts of the world.
Which country is best for Breast Reduction?
Breast reduction abroad is becoming more and more popular. For patients who are unhappy with their breast size, this procedure offers a quick and painless solution. Taking a holiday to Poland or another destination can be a great way to combine a relaxing vacation with surgery.
Before going on a trip, it is important to do some research. Choosing a reliable clinic, finding the right doctor, and ensuring a good aftercare experience are all crucial to a successful surgery.
Turkey is a popular destination. Women flock to the country for its laid-back atmosphere. It is also the place where most American patients travel for breast reduction. Even if travel expenses are not covered by insurance, the savings on airfares can make this surgery a viable option.
Which Country You Can Choose for Breast Reduction Abroad?
The aesthetics of breast reduction is a surgery intended to reduce the size of large heavy breasts that can cause physical, emotional and psychological distress. This procedure can also help relieve chronic neck, shoulder, and back pain that is often associated with the condition. Breast reduction aesthetics is a life-changing procedure for many women. The recovery time will vary depending on the individual, but it is important to rest and facilitate during the first few weeks following the procedure.
Turkey has many world-leading medical facilities. These facilities offer a wide range of aesthetic procedures, including breast reduction surgery. The cost of breast reduction surgery in Turkey is much lower than in other countries and the quality of care is excellent.  In addition, plastic surgeons in Turkey are highly experienced and educated to perform such procedures. The recovery process for breast reduction surgery in Turkey is relatively short. Most patients can resume normal activities within a week of breast reduction surgery.
Poland has Europe's most experienced and trained plastic surgeons. Specialist plastic surgeons perform surgeries by combining the latest technologies such as endoscopic breast reduction and laser-assisted breast reduction to provide the best possible result. The cost of breast reduction in Poland is lower compared to other parts of Europe. This makes the country a viable option for many people. The average cost of the intervention is between EUR 2400 and EUR 3000, depending on the size of the intervention.
Breast reduction surgery is a common esthetic practice in India, and there are many clinics and hospitals offering the procedure at the national level. Plastic surgeons in India perform surgeries by applying various techniques according to the tissue of the patient. The cost of breast reduction surgery in India varies depending on which clinic or hospital you choose and how complex the operation is.
The country has a well-developed healthcare system, and medical professionals performing the surgery adhere to strict safety protocols. The Czech Republic has some of the most advanced techniques for breast reduction surgery available anywhere in the world. Breast reduction aesthetics is performed by plastic surgeons who can apply various techniques together. The cost of surgery will vary depending on the type and scope of surgery, but it is usually much cheaper than in other parts of the world.
Mexico is a popular country for patients who desire affordable and quality health. Mexico has the most experienced and qualified plastic surgeons in the world. Compared to other countries, there is a lower cost of surgery. Mexico offers a wide range of breast reduction surgeries that can be tailored to meet your individual needs. Depending on your body type, breast lift, and breast reduction surgeries are performed in a combined manner. In general, experienced surgeons provide high-quality medical care and low surgical expenses.
Which country is most advanced in plastic surgery?
Although South Korea is frequently regarded as the world's center for plastic surgery, Turkey has emerged as a top location for cutting-edge and reasonably priced plastic surgery services.
Turkey is home to a thriving cosmetic surgery market with several highly qualified and experienced plastic doctors. Many foreign patients visit Turkey for plastic surgery procedures at a fraction of the cost compared to other countries, making the nation a well-liked location for medical tourism.
Furthermore, Turkey has made significant investments in research and development in the field of plastic surgery, resulting in the creation of cutting-edge methods and technology. In Turkey, there are several clinics and hospitals that have cutting-edge equipment and provide a variety of plastic surgery operations, such as facelifts, rhinoplasty, and breast augmentation.
In general, Turkey has emerged as a top location for cutting-edge and reasonably priced plastic surgery procedures, despite the fact that South Korea is frequently regarded as the most sophisticated nation in this field. Turkey is a popular destination for those looking for high-quality plastic surgery procedures due to its highly skilled staff, cutting-edge technologies, and competitive pricing.