Plastic Surgery Abroad is a way of having plastic surgery at a lower cost than having it done in your own country. It is also a great way to travel and experience a new culture. But, before you decide to do this, you should be sure to consider the following.
Is Plastic Surgery cheap abroad?
Cosmetic surgery can be a life changing experience, but there are many things you need to consider before deciding where to have your procedure. There are several different countries in the world that offer plastic surgery, so it's important to take the time to research them carefully.
While medical tourism can save you 40 to 80 percent on your plastic surgery, there are also risks involved. You'll need to consider your health and your finances to find the best place to get your procedure done.
It's a good idea to ask about the qualifications of the surgeon. This will give you an idea of their skill level and if they're trained in the United Kingdom.
Is it safe to have Plastic Surgery abroad?
When it comes to cosmetic surgery, there are some risks associated with traveling abroad. Fortunately, there are some steps you can take to make sure you are safe.
Among the first things to consider are the credentials of the clinic you are planning to visit. It is important to check that the surgeons have received proper training and that they speak English.
It is also important to discuss your safety with the plastic surgeon. He or she should be able to advise you on travel and post-surgery care. He or she should be able to explain the risk factors involved in traveling to a different country for a procedure.
Choosing a surgeon with whom you have never met before can be a daunting task. Ask to see a few before and after photos and ensure the surgeon is fully trained. If he or she is not a member of a reputable association, be wary.
How much does Plastic Surgery in abroad?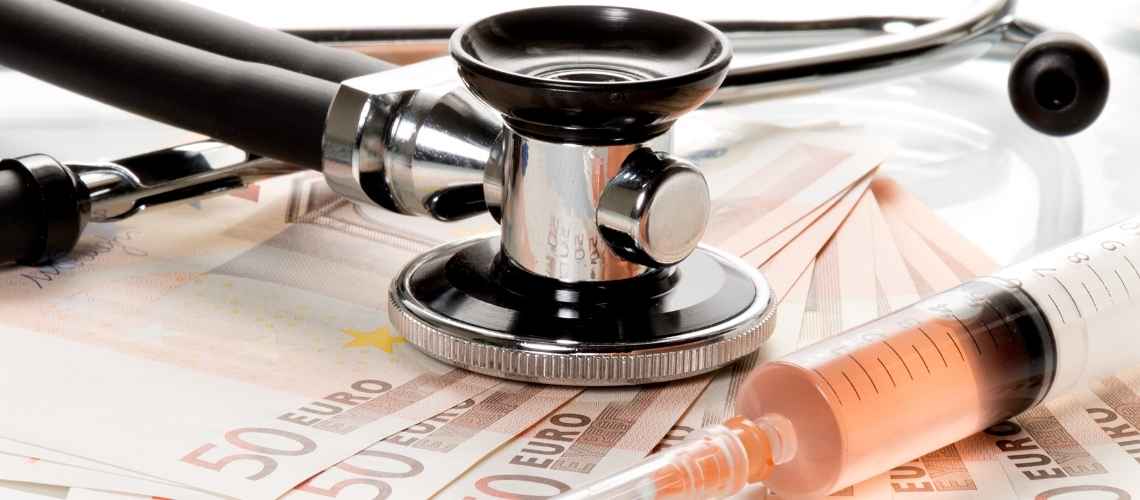 Cosmetic surgery abroad is a growing industry. Getting plastic surgery in a foreign country can offer short-term savings, but it can also come with a host of risks. Some of these risks include unexpected costs and complications.
Cosmetic surgery abroad can help you achieve your desired look, but you should make sure you have your procedure covered by your health insurance. The cost may also depend on the currency exchange rate.
Prices vary depending on the operation you are considering.
While liposuction costs between $3300 and $4000 in Turkey, you can expect to pay between $2900 and $5000 for BBL.
Which country is best for Plastic Surgery?
Popular option is Turkey. The country has experienced growth in the medical travel industry. It is now among the top ten destinations for cosmetic surgery. You can get low-cost flights to Turkey. The government has regulated the health care sector to ensure high standards.
You should also check the clinics' reviews. You can compare prices and the quality of the services provided by different doctors and clinics. You should ask about the safety of the clinic and its regulations.
Aside from plastic surgery, you can also choose other types of health treatment. You can find high-quality dental treatments, bariatric procedures, aesthetic medicine and much more. The prices are quite affordable.
In addition, you can enjoy sunny weather during your recovery. You can combine your cosmetic surgery with a vacation in Europe. You can visit a number of countries while you're on your trip.
Which Country You Can Choose for Plastic Surgery Abroad?
Plastic surgery is a surgical procedure that involves restructuring, and formatting structures on the body, eliminating tissue loss, and all kinds of aesthetic procedures. Within this surgical field, rhinoplasty, breast aesthetics, liposuction, abdominal stretching, blepharoplasty, and areas such as face and eye lift, eyebrow lift, and genital area aesthetics are involved in plastic surgery.
Turkey is a reliable country when it comes to plastic surgery. In all aesthetic surgery clinics, patients are examined before surgery and medication is applied to prevent complications that may occur. Turkey, which ranks second in Europe and ninth in the world in the field of plastic surgery, is among the most popular medical tourism destinations. You can also get services with high quality and more affordable treatment methods from many clinics and medical specialists in cosmetic medicine in Turkey.
All the surgeons and medical professionals who are experts and experienced in their field in Poland are qualified to speak English. Plastic surgery in Poland is one-third cheaper than in the UK. You can also have cheaper transportation and hotels than in many other European countries. Poland is also careful to use the best quality medical equipment, the use of modern technologies, and high-quality materials for procedures.
India has the best intentions for plastic surgery at the earliest opportunity. Plastic surgery performed in India is an ideal choice for the best without paying huge expenses. There are an average of 5.000 active plastic surgeons in the country. In India, you pay cheap prices for all types of plastic surgery procedures. At the same time, the reasons that India has become medical tourism in the field of plastic surgery are some details of the lack of longevity, high treatment quality, and success in other countries.
Prague, one of the best locations for plastic surgery, has qualified specialists and surgeons who supply plastic surgery to the natural air. At the same time, the prices of plastic aesthetic surgery in Europe and the UK in Prague are convenient for your pocket. The priority of all clinics and hospitals in Prague is to ensure patient health. All plastic surgery specialists in the country can communicate in English and provide the best health care. In addition, there is no waiting period for the operation concerning other countries.
All medical facilities in Mexico where plastic surgery is carried out are certified, clean, and comply with the highest safety standards. Plastic surgery prices in Mexico are more affordable than in Canada and the United States. Mexico has become one of the best medical tourism destinations in the world, with both specialist and experienced surgeons in the field and medical staff to support you in process management and beyond. To be able to work in plastic surgery in Mexico, physicians must undergo comprehensive training, and pass the required examinations, and operating rooms must be cleaned and checked regularly.
Is getting surgery in Turkey safe?
Many patients visit Turkey for various medical operations, such as cosmetic surgery, weight loss surgery, and dental treatments, making it a popular destination for medical tourism. While some patients may find Turkey's more affordable healthcare attractive, many patients are unsure of the safety of having surgery there.
The reputation and accreditation of the healthcare provider, the training and expertise of the medical staff, the standard of care and facilities, and other factors all play a role in how safe it is to have surgery in Turkey.
Turkey has a developed healthcare system, and several of its hospitals and clinics have received accreditation from foreign bodies. Many talented and seasoned healthcare professionals, many of whom received their training in Europe and North America, reside in the nation.
However, regardless of where the surgery is performed, there are certain hazards and pitfalls to be aware of. Patients who are thinking about having surgery in Turkey should thoroughly investigate any potential healthcare facilities, get references and referrals, and make sure they are working with trustworthy and skilled medical staff.