Plastic Surgery Specialist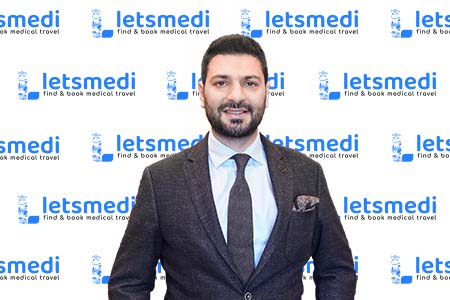 He was born in Kadıköy, Istanbul. He finished his residency at Ege University Plastic at the Faculty of Medicine, Department of Reconstructive and Aesthetic Surgery after receiving his degree from Marmara University. At the JMS Burn and Reconstruction Central hospital in Mississippi, the United States, a specialist in burn and reconstructive surgery. He participated in numerous national and international scientific events both during and after his specialisation training, and he speaks and participates in the training. many scientific articles from home and abroad. She continues to provide her patients with care in her private Istanbul clinic. Vital Fulya Plaza is in Şişli. Dr. Erenoğlu is an avid reader of scientific literature, organises conferences and articles on the topic, and takes part in scientific meetings. He keeps up with his academic research and publications in the sciences.
★ 2020 – 2021 Erenoğlu Aesthetic Surgery Clinic, Istanbul
★ 2019 – 2020 Hüseyin Güner Aesthetic Surgery Clinic, Istanbul
★ 2018 – 2019 Kanuni Sultan Süleyman Training and Research Hospital, Istanbul
★ 2017-2018 Necip Fazıl City Hospital – Specialist Doctor, Kahramanmaraş
★ 2016-2017 Çiğli Regional Training Hospital – Mandatory Duty, İzmir
★ 2016 – Şırnak State Hospital – Mandatory Duty, Şırnak
★ 2015 – JMS Burn and Reconstruction Center, Observation Program, Jackson, MS, USA.
★ 2010-2016 Ege University Faculty of Medicine Plastic, Reconstructive and Aesthetic Surgery
★ Department – Specialization Education, Izmir
★ 2009-2010 Almus Akarçay Health Center – General Practitioner, Tokat
★ 2003-2009 Marmara University Faculty of Medicine, Istanbul
★ 1997-2003 Burak Bora Anatolian High School, Istanbul
★ 1992-1997 Fevzi Cakmak Primary School, Istanbul
★ 7-8 January 2012 – 16th Aesthetic Plastic Surgery Association National Congress, Istanbul
★ 10-11 March 2012 – 2nd Craniomaxillofacial Fixation Course – Ege University, İzmir
★ 10-12 May – Turkish Society of Plastic, Reconstructive and Aesthetic Surgery 5th Rhinoplasty Course, Ankara
★ 1-2 June 2012 – 9th Cerrahpaşa Plastic Surgery Days, Istanbul
★ 31 October – 4 November 2012 – 34. Turkish Plastic, Reconstructive and Aesthetic Surgery Congress Association, Antalya
★ 31 October – 4 November 2012 – Turkish Society of Plastic, Reconstructive and Aesthetic Surgery Post
★ Mastectomy Breast Repair Course with Tissue Expander and/or Implant, Antalya
★ 11-12 January 2013 – Turkish Hand and Upper Extremity Surgery Association Prof. Dr. Ridvan Ege TemelHand Surgery Course, Istanbul
★ 19-20 January 2013 – New Approaches in Breast Cancer Training Meeting, Istanbul
★ 19-20 January 2013 – Oncoplastic and Reconstructive Breast Surgery Course, Istanbul
★ 9-14 April 2013 – Society of Reconstructive Microsurgery 15th Basic Microsurgery Course, Konya
★ 28-31 October 2013 – Turkish Society of Plastic, Reconstructive and Aesthetic Surgery 35th Congress, Istanbul
★ 11-12 January 2014 – 18th Aesthetic Plastic Surgery Association National Congress, Istanbul
★ 24-27 April 2014 – Society of Reconstructive Microsurgery 6th National Reconstructive Microsurgery Congrease, Antalya
★ 9-11 May 2014 – Turkish Society of Plastic, Reconstructive and Aesthetic Surgery 7th Rhinoplasty Course, Izmir
★ 29 October – 1 November 2014 – Turkish Society of Plastic, Reconstructive and Aesthetic Surgery 36. Congress, Istanbul
★ 29 October – 1 November 2014 – Turkish Society of Plastic, Reconstructive and Aesthetic Surgery Cleft LipSurgery Course, Istanbul
★ 14-15 January 2017 Aesthetic Plastic Surgery Association 21st National Congress, Istanbul
★ 17-19 February 2017 Istanbul Aesthetic Forum ISEF 2017, Istanbul
★ 12-15 April 2017 Nazım Çerkes Open Rhinoplasty Live Surgery Course, İstanbul
★ 27 May 2017 VASERlipo Surgery Meeting, Ankara
★ 17- 21 October 2018 Turkish Society of Plastic, Reconstructive and Aesthetic Surgery 40th National Structure event, Antalya
★ 17 October 2018 Facial Rejuvenation Course, Antalya