If you're thinking about having Weight Loss Surgery abroad, you're probably wondering what the cost will be, what you can expect from the procedure, and where you can find the best treatment in the world. These are just a few of the questions that we will be covering in this article.
Is Weight Loss Surgery Cheap abroad?
Weight loss surgery abroad can be an option for patients looking to improve their health and lifestyle. Often, people opt to go to other countries for surgery because it can be more affordable than in the UK. However, there are some risks involved, so it's important to consider them before making the decision.
Before traveling, make sure that the country you plan to travel to is stable. A long flight can be uncomfortable after your surgery. Also, ensure that the country you choose has a high standard of medical care.
Many clinics in other countries offer touristic packages, which include accommodations, transfers and medical travel insurance. These are a great way to ensure that your treatment is safe.
Is it safe to have Weight Loss Surgery abroad?
Weight loss surgery abroad is a great option for many people who are suffering from obesity. It can help you to lose weight, reduce your risk of diseases associated with obesity, and improve your mobility and quality of life. Choosing weight loss surgery overseas is not difficult, but you will need to be prepared for some risks.
You should also check the success rate of the surgery you plan to undergo. It will depend on the type of procedure you are having if you choose turkey for this procedure its totally safe.
How much does Weight Loss Surgery in abroad?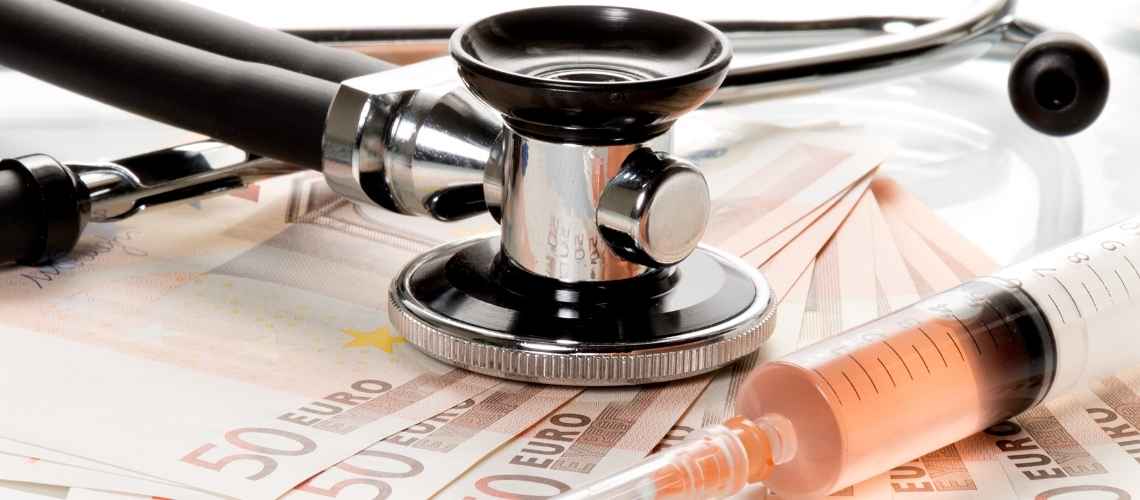 One way to avoid this is by traveling abroad. This is often a cheaper option and can be a fantastic solution for people who have been turned down for a UK procedure.
The cost of weight loss surgery in other countries is significantly lower than in the UK. This is because of the currency used and the cost of living.
In Turkey you will expect to pay around 3000 $ to 4000 $.
There are also many advantages to traveling abroad for a weight loss procedure. One advantage is that you can get it done at a time that suits you. You don't have to wait for months to find a time when you can go to the hospital. This means that you can take a holiday or do some activities in the meantime.
Which country is best for Weight Loss Surgery?
When it comes to choosing the best weight loss surgery abroad, you must take some factors into consideration. A few important things to look at are the qualifications of the clinic, the cost of surgery and the success rate.
Turkey is famous for its clinics with JCI accreditation and also gives you confidence in terms of cost. If you are considering this operation, you can also consider all-inclusive packages.
Besides, you must be fit for the surgery and show a willingness to change your lifestyle for the better. If you are planning on using insurance, be sure to check with your insurer if it can cover you for complications.
Which Country You Can Choose for Weight Loss Surgery Abroad? 
Bariatric surgery is an area of medicine that involves many processes applied to obese individuals and obese applicants. Long-term weight loss involving standard maintenance procedures is largely achieved by developing feelings of hunger and altering levels of the gut hormone responsible for satiety, allowing for a new set point of hormonal weight.
In weight loss surgeries, the most important reason for Turkey's preference is to have first-class doctors and success in the field. In Turkey, which uses advanced infrastructure and modern applications, there are clinics and hospitals with different alternatives. Having high success rates for surgical operations also makes it preferable for weight loss surgeries. At the same time, weight loss surgery in Turkey has more suitable costs than in many countries in Europe and the United States.
Poland is one of the top health tourist destinations. In general, countries neighboring and close to Poland prefer weight loss surgery because it is cheaper than their own countries. It is noteworthy that before and after treatment, care and attention offered by the country's health standards, technology and health policies in accordance with world standards are also applied. Poland is one of the most adapted countries to the diet after and prior to weight loss surgery. Many foods that can adapt to low-carb and high-fat diets are easily accessible in the country.
You can save as much as 60% to 70% on surgery costs in India compared to the United States and the United Kingdom. In India, which has become a popular medical tourism destination today, with the latest technology, health personnel, clinics and doctors are provided with first-class quality. At the same time, visa procedures for people coming from abroad for the purpose of health tourism have been made the easiest and simplest. In addition to low salaries, various packages are offered by hospitals to help you both before treatment and at the end of the treatment process.
The Czech Republic is one of the most popular medical tourist destinations since it has easy flights and facilities easily accessible from many European countries and the United Kingdom. Offering the best weight loss solutions, the Czech Republic is home to many of the popular plastic surgery clinics. Prague, with its modernized clinics, offers many advantages, along with an advanced weight loss treatment and an excellent medical tourism experience accessible abroad. At the same time, the cost of weight loss surgery in the Czech Republic is 70% more suitable in comparison with the United Kingdom, Ireland and Western Europe.
Weight loss surgery is 70% cheaper in Mexico compared to the US. These lower costs include the cost of travel and accommodation, which is lower than in the United States. Several packages are offered to patients for weight loss surgery in Mexico. These packages include transportation, preoperative laboratory tests, accommodation, hospital stay and post-operative tests. In Mexico City, where international health standards and modern technology are present, the absence of many of the obstacles to entry into the medical tourism industry allows for lower costs and better results.
Why is weight loss surgery cheaper in Turkey?
Particularly for weight loss surgery, Turkey has grown in popularity as a medical tourism destination. One of the main causes of this is that weight loss surgery in Turkey is frequently far less expensive than in other nations like the US, Canada, and the UK.
The cheaper cost of weight loss surgery in Turkey is caused by a number of reasons, including:
Lower overhead and labor costs for healthcare providers.

Favorable exchange rates for patients from other countries.

Support from the government for medical travel.

Competition between healthcare organizations.

Reduced premiums for malpractice insurance.
While some patients may be drawn to Turkey because of the lower cost of weight loss surgery, it is crucial to carefully balance the advantages and hazards of receiving medical care abroad. Patients need to make sure they are dealing with recognized, skilled healthcare professionals and that they have a post-operative care and follow-up plan in place.
As a result of lower labor costs, advantageous exchange rates, government backing, competition among healthcare providers, and lower malpractice insurance costs, weight loss surgery in Turkey is frequently less expensive than in other nations. Before traveling abroad for medical care, people should carefully weigh the advantages and hazards.