Dental veneers can be created by the effects of breaks, cracks, cavities and protrusions on the teeth. In addition, dental veneers may need to be used for dental cosmetics due to broken teeth or yellowing of teeth. 
This application is the process of coating the tooth surface when it is realized that the tooth cannot be saved due to a large bruise on the patient's tooth. Because it has many different types, it is processed completely according to the structure and budget of the patient's oral cavity.
There are different types of dental veneers, such as porcelain, zirconia, metal brackets and queens. With the development of technology and materials, many different materials have been used in terms of robustness and aesthetics. Gold alloy is one of the oldest materials with limited aesthetic properties and a long history.
On the other hand, porcelain is the most widely used new material. Ceramic is a very advantageous material that can accurately reproduce the color of teeth. Porcelain also belongs to its own category. It is also used as a hardening material under metal porcelain.
What is Dental veneer?
In summary, dental veneer is an excellent method for treating tooth defects. It is permanent and very elegant aesthetically. If there is excessive loss of material due to cavities, cracks or changes in the enamel surface, a porcelain veneer is applied to the tooth. After some etching of the teeth during the veneer process, the metal frame is prepared to make it compatible with the teeth. Check the compatibility of the basic structure with the teeth, and cover the metal basic structure with porcelain. This treatment has been successfully used for many years. One of the most important reasons why zirconia is the first choice for dental veneers is that it has a very effective effect from an aesthetic point of view. Zirconia veneers can be applied to people with deep discoloration who cannot obtain functional effects through tooth whitening applications. In orthodontic treatment, zirconium veneer is the first choice, because it is used in the case of discrete or less complex teeth, in the case of teeth, in the case of deterioration of the old filling structure, in the restoration of teeth with excessive material loss In the study, the restorations on the teeth of the posterior group and the implants of the anterior group were veneered during the bridging process. It is also one of the most popular methods in successful smile aesthetics research.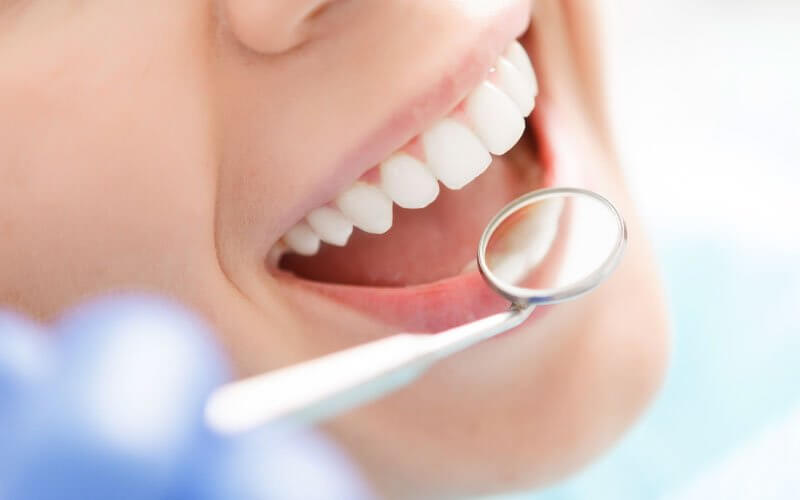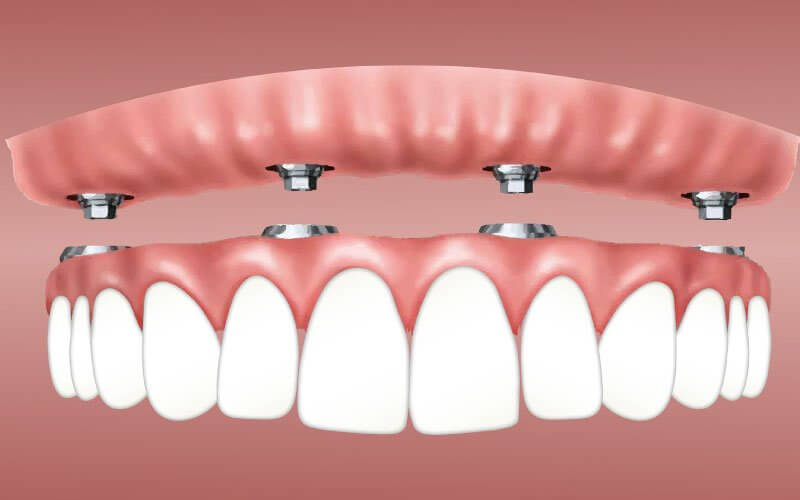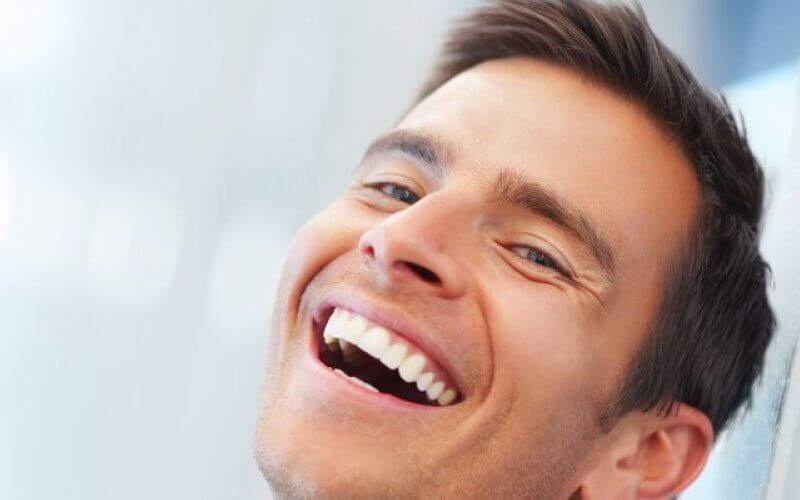 In which cases is dental veneer necessary?
Porcelain veneers with metal supports can be used on all teeth. They are particularly suitable for posterior teeth with high chewing power. They are used on damaged teeth, especially after root canals or large fillings, because they are resistant. Another reason for preference is that they are cheaper than other types of veneers. 
Although the gingival fit is not as ideal as zirconia veneers, they are still the first choice for posterior teeth defects. There is no age or gender discrimination in the treatment of laminated veneer. It can be easily applied to anyone who needs surgery. Anyone who is dissatisfied with their teeth can request this procedure and get a new and more aesthetic appearance. 
Patients with gum disease and mental disorders are not recommended to use dental veneers for treatment. People with gum disease have serious problems with the structure of their teeth. If these problems are not treated, their teeth will not respond positively to cosmetic surgery. 
In addition, due to gum problems, patients may encounter serious problems during the veneer process. Therefore, first treat gum problems and then use dental veneers. If the patient's gum problem is not solved, it is impossible to use laminated veneers. 
Dental veneers are not suitable for the teeth of people with mental disorders. Due to psychological reasons, patients often bite pens, spoons, plastic materials and various hard objects with their mouths, which severely damages the dental veneers.
Therefore, these patients are required to solve these problems first. However, if the patient has the habit of constantly biting nails, this will cause psychological risks, requiring the patient to overcome this problem. With all these psychological factors eliminated, dental veneers can be easily applied to each patient. 
Those who have problems with clenching their teeth at night, those who have problems with mandibular structure, those who have problems with eating nails, and those who have gum problems, are not suitable for patients with the veneer method. 
In this case, provide an orthodontic treatment process and use a night board to eliminate the problem, and the veneer treatment is passed. After treatment, use the night pan for a certain period of time recommended by the doctor.


How is Dental veneer performed?
First, perform an intraoral examination on the patient. If there is a small hole in the tooth, it needs to be coated. In this treatment method, cleaning of dental calculus is very important. Because the veneer must adapt to the gum one by one. If there are negative factors such as gum loss or disfigurement, it should be resolved first.
After the treatment is completed, the tooth is cut 0.3 to 0.7 mm above the tooth, measured and sent to the laboratory. After about a week, Leaf porcelain will be tested. Patients check their likes and dislikes, and perform the bonding process according to the situation.
As with other types of veneers, no infrastructure testing or glazing is required. In this way, the patient becomes less tired and exhausted. Tooth veneer treatment can also be applied to only one tooth. Or it can be used for all teeth. This situation completely depends on the patient's condition and will take care of their oral health, but in some cases it may feel uncomfortable.
Although it does not interrupt your dental care, it is sometimes genetic, and sometimes different factors can cause bruises, cavities, and deformities in your teeth. In this case, look for treatments and solutions. The veneer method is one of the preferred methods to obtain a healthy and beautiful oral appearance, and it is a highly functional form of treatment.
Dental veneers are defined as veneers that are aesthetically glued to the teeth with a strong dental adhesive after necessary treatments and provide a natural result image.
Dental veneers include: porcelain veneers, metal-supported porcelain veneers, zirconia veneers, and crown veneers. The choice of the method discussed depends on your doctor's examination and the condition of your teeth.
What are the Dental veneer risks?
Due to its biocompatibility, tooth veneers are not allergic. Some people in the community are allergic to metals. When these people want to make dental veneers, they should make a zirconium dental veneer. Otherwise, you may face many dental and gum diseases, such as gum inflammation, receding gums, bleeding gums, gum inflammation, redness, etc.
During the treatment, you will not have any problems because a temporary veneer will be applied. These veneers are not as strong as permanent veneers, so you need to be careful about eating hard foods. However, as far as images are concerned, they function as normal veneers.
As with all medical procedures, dental veneers have some risks associated with dental veneers, although they are very rare and minor. Due to the removal of enamel, permanent tooth sensitivity is the biggest risk, especially in hot or cold climates. If the sensitivity persists for more than 3 to 6 months, this may indicate an underlying problem, such as leaking toothpaste or exposure to nerves.
What is the recovery time of Dental veneer?
It takes a maximum of 5-10 days to get used to the new dental veneers. So in about two weeks, you get used to your new teeth. When dental veneers are glued, you can eat and chew as you normally do in a short time. Be careful not to chew on your cheeks or tongue as the anesthesia passes.
In some cases, immediately after the coatings are applied, you may notice that they are a little stiff. These rough spots wear out after a few days of normal eating and brushing; otherwise, your dentist can fix them.
What is the average price of dental veneer in the world?
Only in the clinic can give you clearly the price information of dental veneers around the world. Because how many teeth will be attached and what materials will affect the price. Each type of dental veneer has different prices and different characteristics. The veneers used in dentistry since ancient times are made by processing porcelain on a metal frame.
The metallic gray of the porcelain under the thickness of 1-2 mm is reflected, and an unnatural image appears. In addition, since the metal touches the gums in the Cole area of the veneer, it can cause gum irritation. There may be gum problems, close-to-purple color changes, and unsightly images. Zirconium is a biocompatible material and will not damage tissues.
Does not irritate the gums. Because zirconia is white, it provides a more natural appearance. It is a material suitable for processing according to the anatomical structure and color of the tooth. It provides you with beautiful, healthy and long-lasting treatment. The average price of dental veneer in the world is about 5.000 Euros.