After gastric surgery, if the patient continues to gain weight or cannot fall below the specified weight, he can be taken for surgical intervention again.
This operation is called revision surgery. Although quite successful results are achieved in weight loss with bariatric surgery, in some cases the intended results may not be achieved.
As with all surgical operations, a number of complications can occur in bariatric surgery, and the intended weight loss cannot be achieved. In some cases, bariatric surgery may need to be revised.
Among the reasons for the unsuccessful outcome of bariatric surgery, the lifestyle and diet changes necessary for the operation to give a result are in the first place. In rare cases, medical complications may occur in some cases.
For example, after gastric banding surgery, the band may shift, damage to the stomach tissue due to band pressure, spread of the stomach behind the band restriction, or infection may be considered. In addition to complications specific to the technique applied, intestinal obstruction also occur.
It is applied when there is no weight gain or not enough weight is lost again. Although it is not exactly a medical condition, the most common and obvious reason for the failure of bariatric surgery is that not enough weight can be lost or re-taken.
What is Revision Surgery?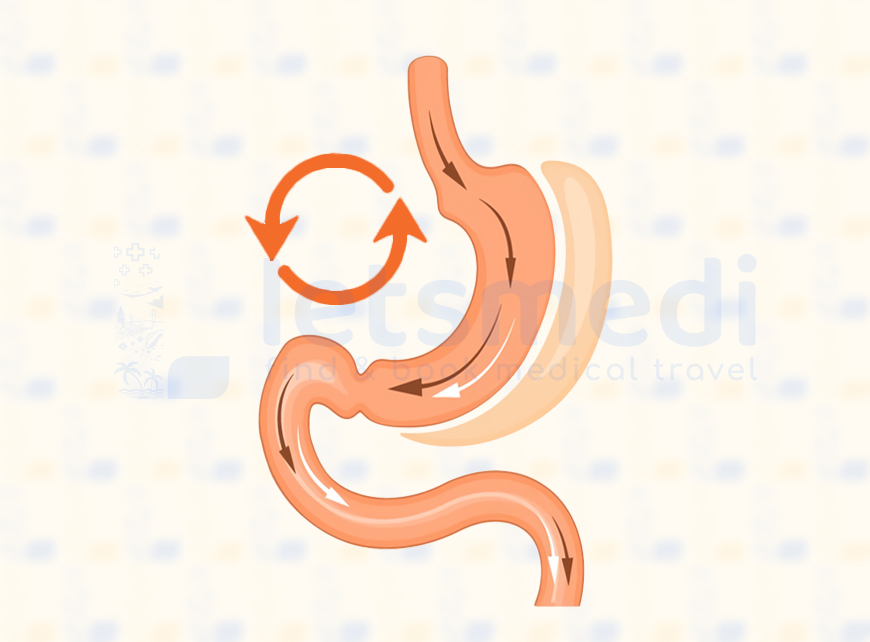 In some patients who have undergone obesity surgery, obesity surgery may require revision after surgery if they have lost less than 50% of their excess weight within 18 months and if any complications have occurred over a long or late period depending on the initial operation.
Failure can occur after most bariatric surgeries. In most patients, restrictive surgery, impaired absorption, or both restrictive and malabsorptive combined methods can be performed. In addition to the restrictive nature of gastric tube surgery, an increase in peptide and GLP levels leads to an effect on metabolism.
In this aspect, gastric sleeve surgery is different from other types of surgery. Because of these metabolic effects that occur, if the gastric sleeve surgery has failed, the re-sleeve, that is, the revision operation is performed.
Bariatric surgery is an operation performed on the digestive system to help people with excess weight lose weight when they can't lose weight in any way with exercise or diets.
Revision is performed to correct or repair some problems that occur after bariatric surgery, after obesity surgery.
The most common problem in weight loss surgeries is the occurrence of insufficient weight loss. Weight gain and complications after the first bariatric surgery cause patients to need revision surgery.
Gastric Revision surgery is an operation performed if the patient cannot lose weight or continues to gain weight after the previously performed bariatric surgery process. In addition to reducing the volume of the stomach, it has a serious effect on the hunger hormone secreted from the stomach.
The desire for food decreases, there is a serious decrease in the feeling of hunger of people. Revision surgery takes place on average every 1.5 hours. Those who have a body mass index above 40 kg/ m2, that is, morbidly obese.
It is suitable for those who have a body mass index between 35-40 and experience conditions such as hypertension, sleep apnea, type 2 diabetes due to excessive obesity.
Patients who have undergone revision surgery lose 60 percent of their weight within 5 years of this process. Patients who follow a healthy nutrition plan and do regular exercises get rid of about 80 percent of their weight within 2 years.
Taking vitamin and mineral supplements is essential after stomach reduction surgery. If stomach reduction surgery loses its effect after a long period of time, the new surgical method used is gastric bypass.
The rate of re-weight gain after a gastric revision surgery is at the level of 15 percent. The patient should be closely monitored to prevent weight gain. The person is also put under the supervision of psychologists and dieticians.
How do you qualify for bariatric revision surgery?
Bariatric revision surgery is an obesity surgery that does not have sufficient weight loss or ends with weight gain.
It is performed when the percentage of weight loss is below 50%, when more than 15% of the last lost weight has been removed, and additional patients have not recovered or have occurred again. If you are a person with these characteristics, you can have this surgery.
Revision surgery may be needed if a person cannot establish healthy eating habits for 18 months, cannot achieve adequate weight loss, or if weight gain is observed again in a person.
Revision surgery is a method used by a surgeon who has not gained experience as a result of technical deficiencies or when sufficient weight loss is not achieved.
If your doctor is an experienced doctor who has performed revision surgery, it will be beneficial to have your second surgery at the same doctor.