Weight Loss Surgery in Turkey is one of the most popular options for people that come from abroad to Turkey for weight loss.
Becoming overweight or obese raises a person's risk of a variety of health issues. Obesity and weight loss surgery can assist these patients in losing weight and therefore lowering their risks. 
Turkey provides economical and high quality healthcare with short wait periods, making it one of the finest possibilities for health tourism, such as weight loss surgery. In Turkey, there are numerous types and solutions for obesity and weight loss surgery.
The average cost of Weight Loss Surgery in Turkey ranges between 1.250 USD (1.000£) – 5.420 USD (4.470£) which is the most affordable option compared to abroad. We are doing Weight Loss Surgery in Istanbul, Antalya and Izmir, you can choose the best option for you.
Here you can find out and discover Weight Loss Surgery journey in Turkey. Check all the details about Weight Loss Surgery costs, our clinic's patients reviews, before & after photos from the best doctors, all-inclusive packages for Weight Loss Surgery in Turkey.
You can get in touch with us for Weight Loss Surgery in Turkey via WhatsApp or options below.
Weight Loss Surgery in Turkey Details
Operation
Weight Loss Surgery
Candidates
Persons between 18-65 and body mass index (VKI) 40 or higher (excessive obesity)
Procedure:
it is a procedure to reduce the amount of food you can eat and absorb by reducing the stomach.
Duration:
1 hour
Stay:
1-3 days
Anesthesia:
General
Recovery:
2-3 weeks
Side Effect:
Gastrointestinal obstruction. Hernias. Gastroesophageal reflux. Low blood sugar (hypoglycemia) Malnutrition. Vomiting.
Exercise:
After 1 week
Scars:
Tiny scars
Pain:
Minimal
Results:
1 month
Our Clinic in Istanbul, Turkey
Is Turkey safe for Weight Loss Surgery?
The short answer is that Turkey is a safe country to travel to for weight loss surgery and other medical procedures. But don't worry if you have any doubts while doing your internet research and come across the question, "Is it safe?" This issue frequently comes up, and not just in Turkey's situation. However, everywhere in the world, especially if it's a medical procedure abroad.
In Turkey, however, if you are planning to undergo a medical operation or, in this example, a weight loss surgery and have previously made a reservation with your preferred hospital, you will typically have your own personal transporter. Should not be concerned about your safety traveling around.
Why is Turkey the best option abroad for weight loss surgery?
What makes Turkey the best for weight loss surgery? Well, basic things like the safety of your being in the country or the procedure itself, the cost you have to pay is much more affordable than any European country, but more importantly, the medical treatments are world-class. 
You can see this for yourself by visiting any of the hospitals or private clinics you're considering for your weight loss surgery; the reviews and previous patient satisfaction can help you choose whether it's the best option for you.
Patients cannot be cheated if you book something online these days. Both the good and the bad are on display.
What are the Weight Loss Surgery Risks?
Weight loss surgeries are slightly risky surgeries. This is due to the fact that the process requires follow up and attention.
Following surgical treatment, either your food intake decreases or your body absorbs fewer nutrients. As a result, you may experience mineral and vitamin deficiencies, as well as other complications.

The prime cause is that each type of surgery, including bariatric surgery, have complication rates.

Leaking: One of the most widespread complications that can occur up to three days after gastrointestinal surgery. Following bariatric surgery, surgeons should monitor patients and check their heartbeats on a regular basis. A rapid heart rate of more than 120 beats per minute, fever, and any stomach discomfort are all concerning signs of a leak. There is really nothing to be concerned about if the disease is detected early and treated promptly.

Bleeding: Unfortunately, one of the most widespread postoperative complications is bleeding, which occurs in up to 11% of sleeve gastrectomy and gastric bypass procedures. Mercifully, in 85% of these cases, the bleeding can be stopped without the need for surgical intervention. Non operative methods for controlling and managing bleeding include hemodynamic monitoring, serial ferritin, and blood product organ transplants, to name a few. If your surgeon is unable to control the bleeding non-surgically, you will require emergency surgical intervention.

Obstruction of the Bowel: Small bowel obstruction is most common following gastric bypass surgery. It is usually caused by an internal hernia. Its likelihood ranges from 0% to 5%.

Embolism of the Pulmonary Arteries: One of its most common complications, particularly after gastric bypass, is pulmonary embolism (PE). Age and a higher incidence of obesity (BMI) increase the likelihood. This complication is possible for several weeks after surgery. During this time, PE prophylaxis (a treatment plan to prevent pulmonary embolism) is required.
Why is Weight Loss Surgery More Affordable in Turkey?
Turkey offers the most affordable weight loss surgery treatments in the European region, with a cost difference of 70% less than what it would cost in the U.s. This can quickly raise any questions or concerns for a person who can't afford the cost of weight loss surgery in their home country but needs a life-changing solution and can't gamble with their life for a penny.
However, in the case of Turkey's more affordable medical procedures, it can contribute to a range of reasons. One of them is the difference in daily life costs compared to what it is like in The Us or the UK. While many individuals earn a greater wage, the cost of living in those countries is considerably higher; this factor influences more than it seems.
Weight Loss Surgery Cost in Turkey Vs UK
When comparing the costs of weight loss surgery in Turkey versus the UK, you should take several factors into consideration. While the procedure is essentially the same, the surgical instruments used by the Turkish surgeons are not the same as the ones used in the UK. Turkey's surgeons are not bound by the same strict standards as their counterparts in the UK.
The costs of weight loss surgery in Turkey are considerably lower. You will receive top-quality treatment from qualified surgeons, and you will experience fast weight loss. 
Additionally, the Turkey-based medical facilities are reputed for their safety. Turkey is one of the few countries in the world that has a good reputation for providing safe and effective weight loss surgery. There are many benefits to choosing weight loss surgery in Turkey compared to the UK.
One of the most notable differences between the prices of weight loss surgery in Turkey and the UK is the currency. Turkey has a lower value than the UK, so surgeons charge lower fees for the procedures. Additionally, because the labour costs are lower, they are more affordable to patients. 
This makes the gastric band turkey cost considerably more affordable than the UK. Additionally, Turkish surgeons are more experienced than their European counterparts, which is important for a successful weight loss procedure.
Cost of Turkey is between 1.000£ – 4.470£, cost of UK is between 4.000£ – 15.000£ which is much more higher than Turkey.
If you are considering weight loss surgery in Turkey, make sure to find a high-quality clinic. Many of the surgeons in Turkey are internationally recognized, and you should ensure that you are happy with your results. 
Make sure to ask about the hospital's aftercare plan, as well as the surgeons' qualifications. Most of the surgeons in Turkey speak English fluently, which will make communication easier.
Weight Loss Surgery Prices
Best Weight Loss Surgeons in Turkey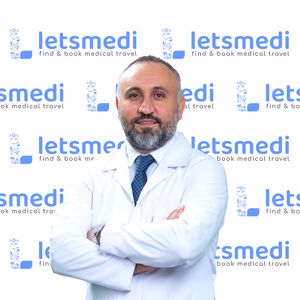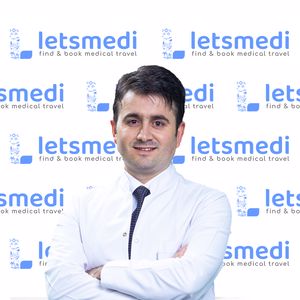 Assoc. Prof. Dr. Abdullah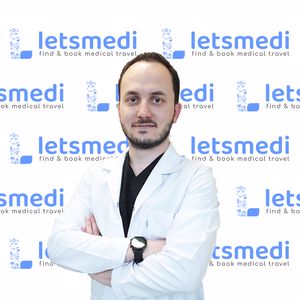 Let us tell you why weight loss surgery more affordable in Turkey. Because there are many doctors and hospitals performing weight loss surgery in Turkey. In Turkey, the costs are less because the labor costs are low. Health care is excellent and surgeons have a lot of experience. Transportation and accommodation services in Turkey are also more economical than other countries. The low costs ensure that the price of weight loss surgery is also affordable. If you want to have weight loss surgery in an economical way, you will not find any more affordable country than Turkey. Turkey is the first choice of anyone who wants to have a affordable and successful weight loss surgery. In this sense, Turkey has been the most preferred country in the world in 2022.
As you know, weight loss surgeries are very diverse. It would not be right to give just a name about the best weight loss surgeon in Turkey. Because the specialist surgeon of each weight loss surgery is different. For example, the best surgeon for gastric sleeve surgery is another. Or the best surgeon in gastric bypass surgery is someone else. So the names don't matter. The important thing is that Turkey is the best and most successful country in weight loss surgeries. But we can give you a few tips. To find the best surgeon, first find out his references. Learn about his education and experience. In fact, if necessary, get information from the patients he treats.
Weight loss surgery is very safe in Turkey. Because it is done in a controlled way. Only surgeons who are competent in this regard can perform weight loss surgeries. Hospitals are constantly inspected by the Ministry of Health. Turkey is a safe country in every sense. You will feel comfortable and peaceful. Compared to other countries, Turkey is the country where the safest healthcare services are offered in the world. This success of Turkey is already known around the world. Weight loss surgeries performed in Turkey are above European standards. The success rate is more than 99%. No adverse events have occurred so far. The surgeons are very professional and the medical teams are very hospitable. The devices used in the surgery have advanced technology.