Gastric Sleeve in Turkey is one of the most speedy and pratical surgery for people that comes from abroad to Turkey for weight loss surgeries.
One of the most popular surgeries in obesity surgery is gastric sleeve surgery, often known as stomach reduction surgery. The amount of food consumed by the patient is lowered, and the ghrelin (appetite) hormone is removed from the body. 
There is just one positive thing to say about this issue, and that is Turkey. Because the people who do that are experts in their fields. Even the youngest members have prior experience.
The average cost of Gastric Sleeve in Turkey is 2750 EURO which is the most affordable option compared to abroad. We are doing Gastric Sleeve surgeries in Istanbul, Antalya and Izmir, you can choose best option for you.
Here you can find out and discover Gastric Sleeve journey in Turkey. Check all the details about Gastric Sleeve costs, our clinic's patients reviews, before & after photos from the best doctors, all-inclusive packages for Gastric Sleeve in Turkey.
You can get in touch with us for Gastric Sleeve in Turkey via WhatsApp or options below.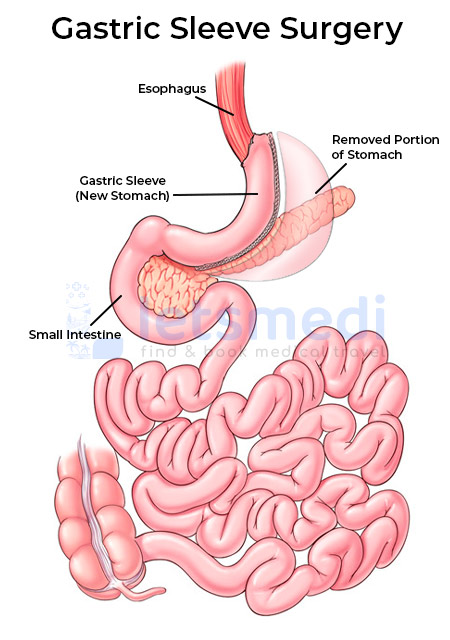 What Is Gastric Sleeve Surgery?
Gastric sleeve surgery is a type of weight-loss surgery. Weight-loss surgery is also called bariatric surgery. This surgery also known as sleeve gastrectomy or vertical sleeve gastrectomy (VSG). Gastric sleeve surgery restricts your food intake, which leads to weight loss. You may lose from 50 to 90 pounds.
It's done as a laparoscopic surgery, with small incisions in the upper abdomen. Most of the left part of the stomach is removed. The remaining stomach is then a narrow tube called a sleeve. Food empties out of the bottom of the stomach into the small intestine the same way that it did before surgery. The small intestine is not operated on or changed. After the surgery, less food will make you full when eating.
Gastric Sleeve Surgery in Turkey Details
Procedure:
part of the stomach is separated and removed from the body
Duration:
1 hour
Stay:
2- 3 days
Anesthesia:
General
Recovery:
2-3 weeks
Side Effect:
Gastrointestinal obstruction. Hernias. Gastroesophageal reflux. Low blood sugar (hypoglycemia) Malnutrition. Vomiting.
Exercise:
After one month
Scars:
mini-surgical scars
Pain:
Minimal
Results:
1 month
The goal of the gastric sleeve procedure is to facilitate weight loss by removing a portion of the stomach, creating a narrow tube-like structure. A target weight loss of 10 to 25 kilogrammes within the first month following surgery is typical. The rate of weight loss may start to slow down by the third month, but by that time, patients have typically lost 30 to 40 kilogrammes.
Patients must receive pertinent guidance and information while having their progress continuously monitored. This entails tracking their weight loss. It also involves keeping an eye on how their stomach and surrounding areas are healing, and keeping track of how long these changes last.
Through these monitoring procedures and assessments, patients' individual progress and procedure outcomes are determined. Therefore, it is the responsibility of the hospital and surgeon to conduct these assessments and give the patients feedback.
Benefits Of Gastric Sleeve Surgery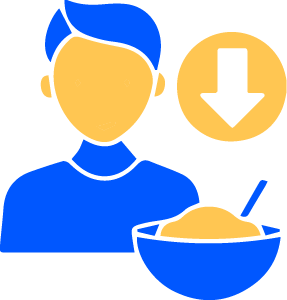 Decreased Appetite​
A board-certified bariatric surgeon will carry out the gastric sleeve procedure, which reduces the size of your stomach by nearly 90%, giving it a banana-like shape.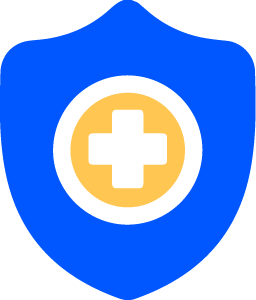 Reduced Health Issues​
Studies have shown that bariatric surgery, including the gastric sleeve, can help treat or cure conditions caused by obesity, such as diabetes.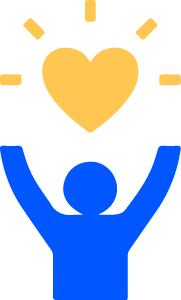 Improved Quality of Life​
Many patients who undergo gastric sleeve surgery report an improvement in their quality of life. This includes increased confidence and a greater ability to participate in daily activities.
What Are the Advantages of Gastric Sleeve Surgery?
A laparoscopic sleeve gastrectomy in Turkey offers various benefits. These include less discomfort during the procedure, a lower likelihood of infection, accelerated recovery, tiny skin incisions, and shorter hospital stays.
Furthermore, the following are some of the additional advantages of the gastric sleeve procedure:
An average weight loss of 40% to 70% per year,
Preservation of the stomach's normal functioning as the procedure does not alter the input or exit valves,
A low chance of vitamin and mineral deficiency as no changes are made to the small intestine.
Surgical Steps of the Gastric Sleeve?
What you need to know about Gastric Sleeve Surgery journey in Turkey in 6 steps

Step 1 – Contacting our patient representative and getting information
You will hear from your patient consultant right away, and;
she will calculate your BMI,
take information about your health history,
introduce bariatric surgeries methods and determine which bariatric surgeries operation you should have.
Our doctors will then review your medical history. You will be prepared for the journey if our doctors determine that you are a candidate for the surgery and that you want to have the bariatric procedure.

Step 2 - Picking up from airport and hospitalization
You deplaned and arrived in Istanbul. Great! When you arrive at the airport, our multilingual welcome team will be there to greet you and drive you to the hospital in our VIP transfer vehicle. After arriving at our hospital which is approximately 5 minutes away from the airport, we will perform various procedures related to your hospitalisation and surgery. One of the first things we'll do when we arrive at the hospital is acquire the necessary paperwork for your procedure and sign it.

Step 3 - Tests and conversation with your doctor
In this procedure, which you go through step-by-step, we will conduct the following tests to check your compliance:
Lung X-ray
Respiratory function test
Blood analysis
Electrocardiography
Ultrasound
Calculating body mass index.
You'll meet psychiatrists, internal medicine specialists, and anaesthesiologists after these tests.

Step 4 - Endoscopy and surgery
Here we are, then! You will be prepared to undergo surgery after your examinations. You are going to start a new chapter in your life with this action. You will be anaesthetized during the procedure and will have no feeling.
Gastric sleeve surgery will take 1 hour,
Diabetes surgery will take 1.5 hours,
Gastric balloon and gastric Botox operations will take a half-hour
If you have a gastric sleeve or diabetes surgery, you will stay at our hospital for 3-4 days.
If you have a gastric balloon or gastric Botox, you will be free to go after for 2-3 hours.

Step 5 - Being discharged from the hospital
Your procedure was completed successfully, and depending on your procedure, you spent some time in the hospital. You are now prepared to leave the hospital and check into the hotel with which we have a reservation. In this step;
Your bariatric dietitian will describe your first nutritional step.
Your bariatric dietitian will instruct you on how to use the medications you will be given for use after surgery.
Before you are released from the hospital, your doctor will conduct the last inspections.

Step 6 - Accommodation at a contracted hotel
You were released from the hospital following your check-ups, and our VIP transfer vehicle drove you to the hotel we had a reservation with. Possibility of the hotel we've arranged:
5-star comfort,
24 hours of uninterrupted room and internet services,
Spa, gym, lounge facilities will be waiting for you! You will discover the opportunity to regain your physical and mental health in this manner.
Who Is Eligible For Gastric Sleeve Surgery?
Potential candidates for gastric sleeve surgery include:
Individuals between the ages of 18 and 65 who have a body mass index (BMI) of 35 or higher, as deemed by the World Health Organization.
The procedure is performed laparoscopically.
On average, patients can expect to lose 70 to 80 percent of their excess weight within a year and a half after the surgery.
Co-occurring conditions such as high blood pressure and sleep apnea often improve rapidly.
Every patient will have a personalized surgical plan and potential risks.
It is necessary to make significant changes to both diet and physical activity before and after the procedure.
The surgery involves making small incisions in the abdomen, which result in minimal scarring that eventually fades over time.
The closed nature of the surgery leads to a low occurrence of scarring.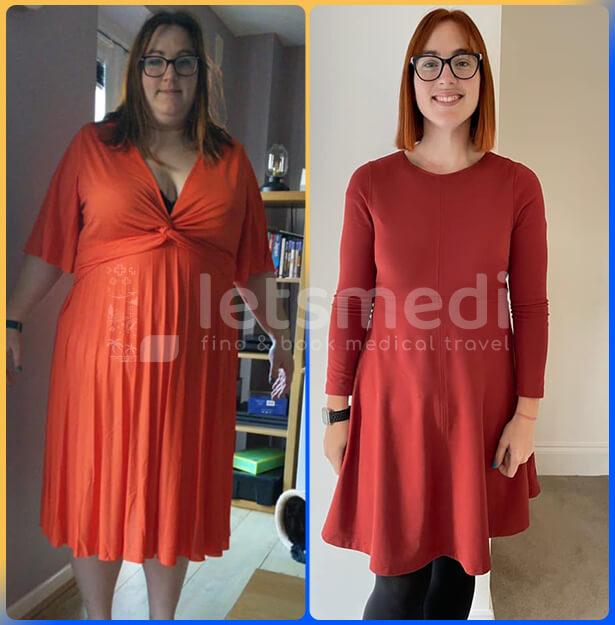 " Had my operation in may 20th it's now July 17th I've lost 20 kilos best thing I ever done. Feel healthier and happier thanks to all the staff an doctors for their help it was much appreciated will be back to visit soon x "
" Had my operation in may 20th it's now July 17th I've lost 20 kilos best thing I ever done. Feel healthier and happier thanks to all the staff an doctors for their help it was much appreciated will be back to visit soon x "
All Inclusive Gastric Sleeve Package in Turkey
Gastric sleeve in Turkey all-inclusive packages include all the expenses below:
Preoperative Examinations
Examination of Anesthesia Physician
Examination of chest Diseases Physician
Examination of Cardiology Physician
Gastric Sleeve Surgery by Surgeon
Latest Technology Operating Room Supplies (Medtronic)
General Anesthesia
1 Year Post-Operation Physician control (via WhatsApp)
1 Year Dietician Support after Operation (via WhatsApp)
Lifelong Patient Care after Operation (via WhatsApp)
Drugs to be used after surgery
Supplements to be used after surgery
Varicose Vein Stockings
Breathing Exercise Device
VIP Transfers (SAW Airport-hotel, hotel-hospital, etc.)
3-4 Nights Hotel Accommodation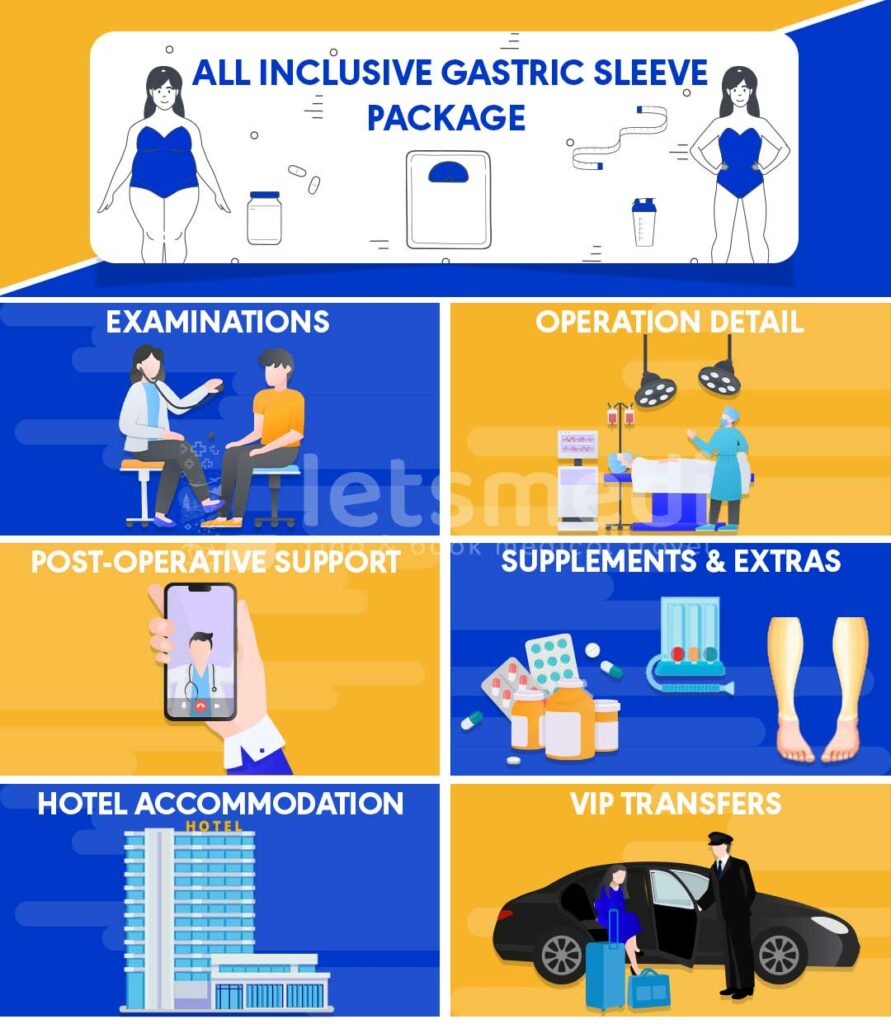 Our Clinic in Istanbul, Turkey
Why Choose Turkey for Gastric Sleeve?
Turkey has advanced significantly in the medical field recently, particularly in operations to treat obesity, and the results of the government's investments have been quite effective. Furthermore, bariatric surgery in Turkey has a very high success rate and shows promising results. Here are the top 6 reasons to have a gastric sleeve procedure in Turkey.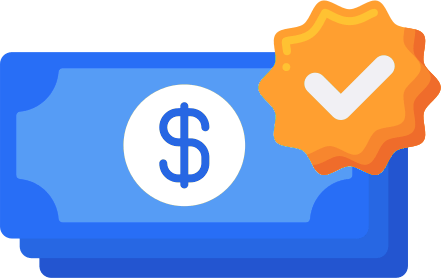 Reasonable Prices​
First and foremost, one of the biggest issues with bariatric surgery—especially in the UK—is its cost. USA and a few other nations. In contrast to those nations, gastric sleeve surgery costs less in Turkey. Compared to the UK and the USA, there is a price difference of between 40% and 50%. As a result, you can receive the care you require without sacrificing the standard of care.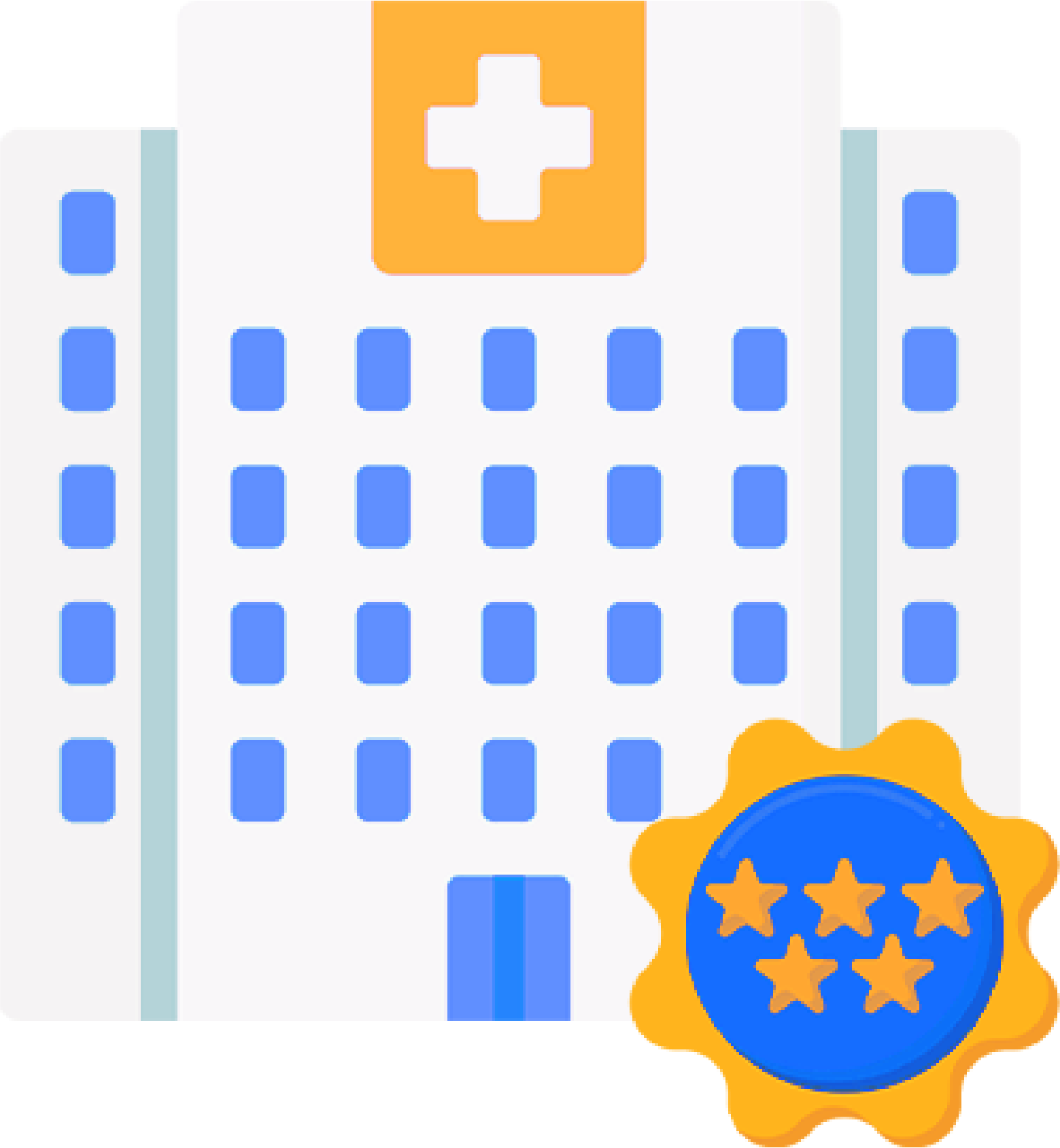 High-Quality Hospitals​
All of the materials used in the hospitals and clinics are extremely hygienic and cutting-edge because Turkey is a highly favoured nation in the medical industry. This enables physicians and surgeons to perform operations using more sophisticated methods. It is also possible to claim that the number of such technologically advanced clinics and hospitals is growing daily.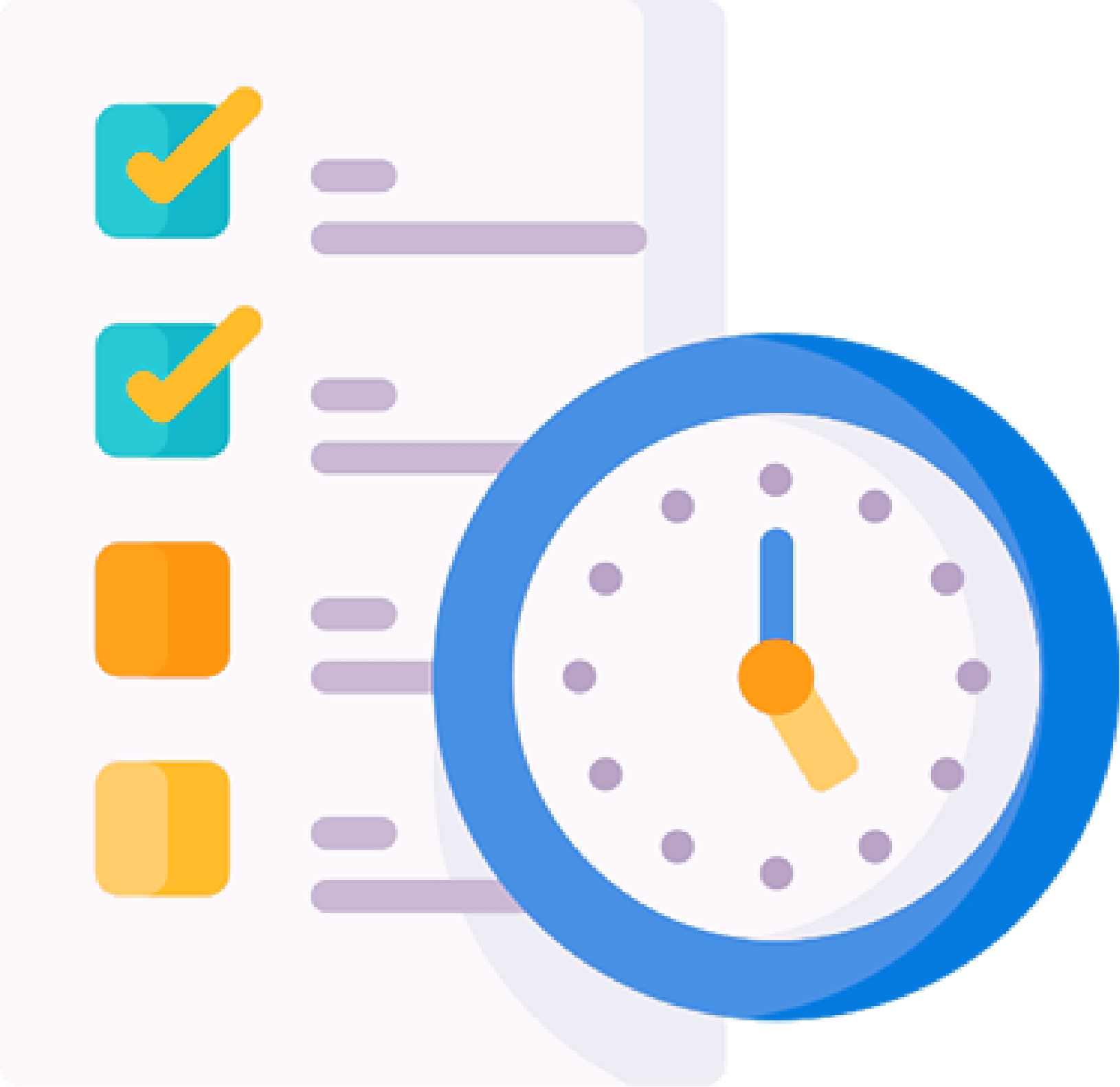 No Waiting List​
Gastric bypass surgery prior patients are not suitable candidates for this procedure. Having a gastric sleeve operation in the UK may present yet another challenge. The waiting list after high prices is in the USA and some other countries. Fortunately, unlike other nations, Turkey has no waiting list for bariatric procedures.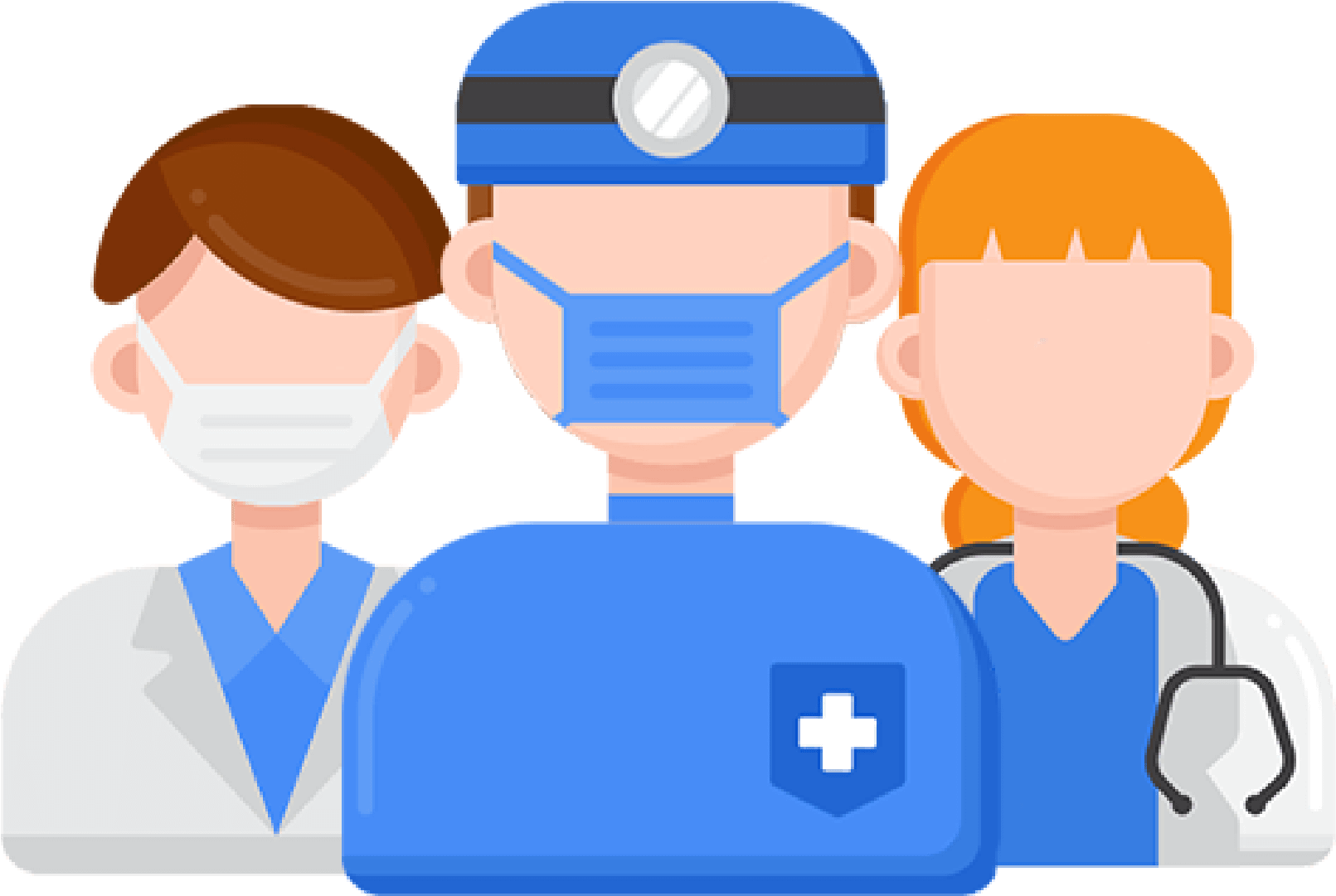 Experienced Doctors​
Turkey has a majority of highly skilled and successful medical professionals. Since, as previously mentioned, a sizable number of patients travel to Turkey from all over the world for surgery. Doctors and surgeons in the country have several years of experience in their fields. It is also important to note that Turkey has some of the best bariatric surgeons in the world, who consistently produce positive outcomes.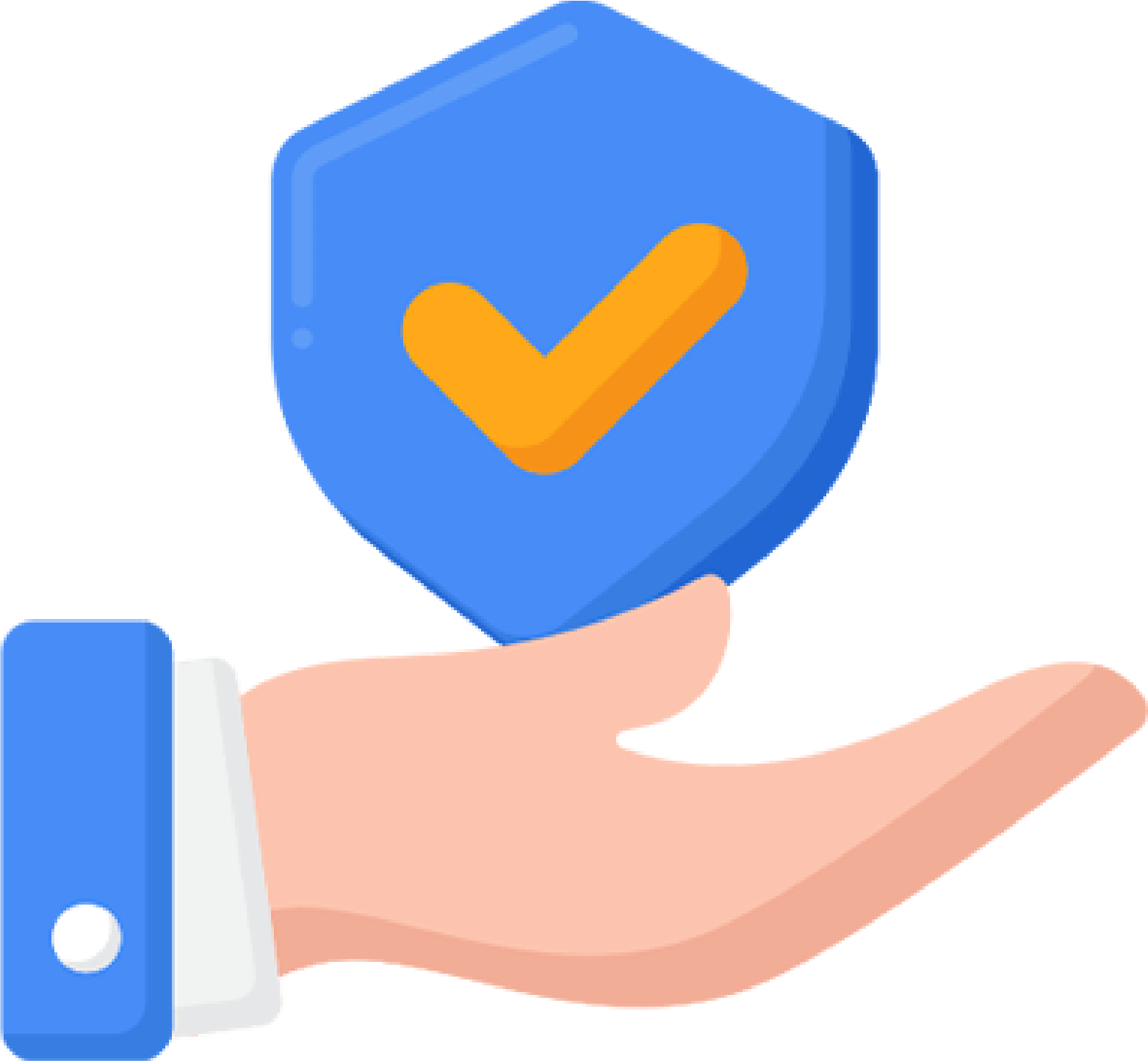 Safe​
When it comes to medical services, Turkey is among the safest nations. Laws exist to guarantee treatment that is fair, secure, and of high quality. Additionally, these laws are upheld with great rigour. So, Turkey is a safe place to undergo weight-loss surgery.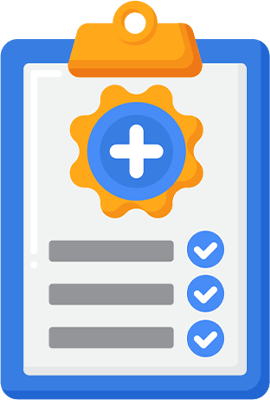 All-Inclusive Packages​
The treatment packages are arguably one of the best benefits of having a medical procedure in Turkey. These packages are unquestionably very well-liked and preferred by patients. Even though their contents and costs can vary, these packages typically include the cost of the operation, hospital/clinic tests and examinations, and VIP transfers. They also often include lodging and, occasionally, pre- and post-operative medications as well as VIP staff.
How much does Gastric Sleeve surgery cost in Turkey?
The average cost for gastric sleeve surgery in Turkey is  €3.500,00 or 3000 £ (all-inclusive package), However, The cost may vary from one clinic to another, and there are a few more factors that can affect your average gastric surgery cost in Turkey. But more importantly in many cases, The cost is highly dependent on the patient's condition, therefore a consultation with an experienced provider is often the best alternative.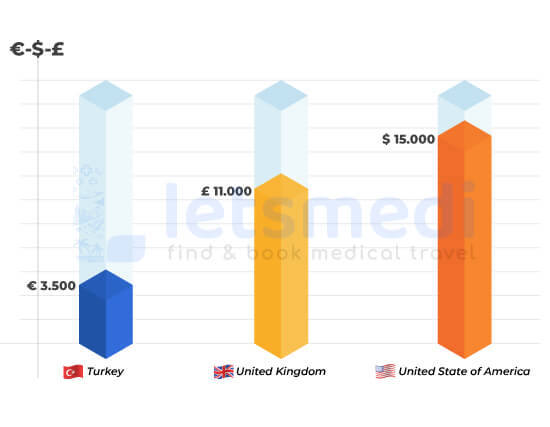 How Long Do Gastric Sleeve Results Last?
The longevity of the results from gastric sleeve surgery is determined by various factors. This includes the patient's overall health and adherence to the recommended nutrition plan. Typically, the most noticeable improvements can be seen after the first three months post-surgery.
If the patient does not follow the nutrition plan prescribed by the doctor, the duration of the results can be impacted. In some cases, a lack of adherence to the plan can lead to no noticeable results.
To summarize, it is normal to wait three to six months to see the best outcomes from gastric sleeve surgery. The healing process takes time, so it is important to be patient and stick to the recommended diet plan.
Note that, results may based on surgery types such as;
Endoscopic sleeve gastroplasty,
Vertical sleeve gastrectomy,
Mini gastric sleeve Turkey,
Robotic gastric sleeve in Turkey.
Best Gastric Sleeve Surgeons in Turkey
Turkey has the best sleeve surgeons. The surgeons at Turkey are experienced and have achieved international recognition. Their training, expertise, and experience all contribute to a positive result for patients.
Here the top 5 doctors for gastric sleeve in Turkey;
What are the risks and complications?
Gastric sleeve surgery is considered a relatively safe procedure. However, like all major surgeries, there can be risks and complications.
Some complications can occur after almost any surgery. These include:
Hemorrhage. Bleeding from the surgical wound or inside your body can lead to shock when it's severe.

Deep vein thrombosis (DVT). Surgery and the recovery process can increase your risk of a blood clot forming in your vein, usually in a leg vein.

Pulmonary embolism. A pulmonary embolism can happen when part of a blood clot breaks off and travels to your lungs.

Irregular heartbeat. Surgery can increase the risk of an irregular heartbeat, especially atrial fibrillation.

Pneumonia. Pain can cause you to take shallow breaths which can lead to a lung infection, like pneumonia.