One of the most speedy and practical weight loss surgery procedures, also known as gastric sleeve surgery, is increasingly in high demand for those who suffer from an excess of weight or are thought to be turning a poor eating habit into an obesity problem.
As there are many other ways to express it, obesity can be caused by a variety of factors that make the simple "go to the gym and exercise" option unfeasible or ineffective for men and women.
On top of that, many people are unable to afford bariatric operations such as gastric sleeve surgery in their own country, so if you are struggling with the high cost of the procedure and post-surgical expenses in your home country and are considering coming abroad, this article is for you.
Gastric Sleeve Surgery Packages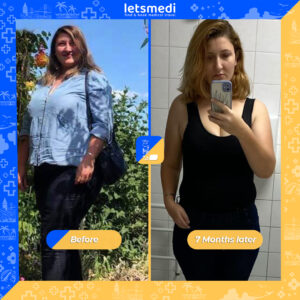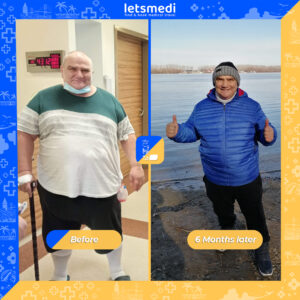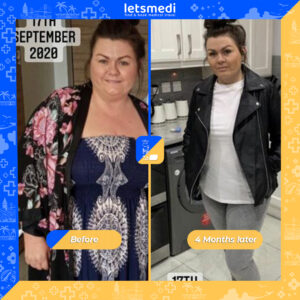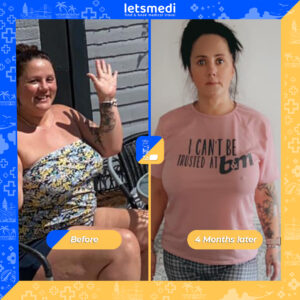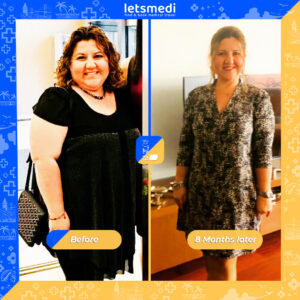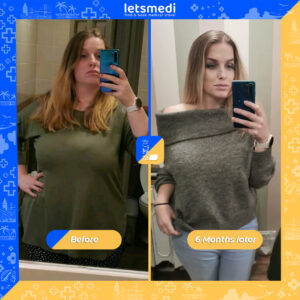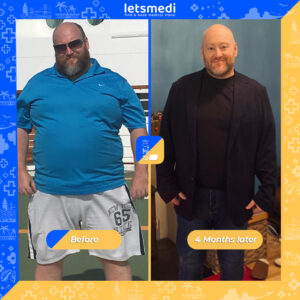 Why Is A Gastric Sleeve Procedure In Turkey Less Expensive Than In The United Kingdom And The United States?
Gastric sleeve procedures are cheaper in Turkey when the prices are compared to USA and UK for several reasons.
First of all, the country earns its yearly money on tourism, it may sound weird for new ears, and nevertheless, it has been acknowledged as a kind of tourism to fly abroad to get a surgery or a cosmetic operation. Thus, as the government policies encourage health tourism, the prices cannot be offered so high and the clinics, and especially the hospitals, offers reasonable prices.
The second element which makes the cost of a gastric sleeve procedure cheaper than US and UK is the currency exchange rates. You may see $4000 dollar or £2500 as a reasonable prices, yet, for the people in Turkey, it makes a lot of money.
As a result, all the reasons take their roots from monetary issues, so, you can pick up a clinic and go for your surgery in Turkey without a hesitation.
Is Turkey safe for gastric sleeve surgery?
Weight loss surgeries overall have been rising in popularity in Turkey as one of the best solutions for bariatric surgery abroad, and the gastric sleeve is of course of one highly performed surgery by surgeons to provide a weight loss solution for patients who could be considered obese.
However, when it comes to traveling abroad, There are several concerns about the safety of the country you are visiting as well as the surgical procedure. Turkey, on the other hand, is safe for both. You will be completely safe in the country. Avoiding any unrealistic low-cost offers is your greatest bet for an excellent medical procedure.
Why is gastric sleeve surgery cheaper in Turkey?
Medical operations are at their pinnacle right now, But, the expense of surgery such as gastric sleeve is prohibitively expensive for many people dealing with an excessive weight gain problem or obesity, which is why people are increasingly choosing gastric sleeve surgery abroad in countries such as Turkey.
Several reasons contribute to the lower cost of gastric sleeve surgery. Surgeons in Turkey earn less than those in the United Kingdom or the United States, however, this does not imply that their standards are inferior. The majority of surgeons have more than 15 years of experience and hold themselves to high standards when it comes to the patient's comfort and health safety.
Why Turkey is the best option abroad for gastric sleeve surgery?
Turkey does provide a cheaper alternative for men and women seeking bariatric surgery through its effective and luxurious packages that include five-star hotel accommodation and a VIP airport back and forth transportation that comes with your gastric sleeve surgery cost. 
However, that's not the only reason Turkey is considered one of the best countries for gastric sleeve surgery. Because when it comes to medical advancements, Turkey does not shy away from having highly qualified and experienced surgeons in weight loss treatments, many of whom have performed over 1000 procedures.
Why Is Turkey the best for Gastric Sleeve?
During the procedure of gastric sleeve, operators cut a section of your belly and put the remaining parts together to form a new "sleeve" belly the width of a banana. As can be understood, the procedure is a serious task; therefore, experienced and skilled surgeons should be in charge to minimize the risks. In Turkey, you will find the most experienced surgeons for this treatment at an affordable cost. After the treatment, the Turkish healthcare staff will make sure that you are in a good condition, and check you regularly. Moreover, you will be able to see historical and modern places, eat delicious Turkish food, and have fun. For the best Gastric Sleeve, you can choose Turkey.