It is quite possible to go abroad to get Breast Augmentation done, but before you make the final decision, there are a few things you need to know. Firstly, you should ask yourself whether you're willing to spend a lot of money on a cosmetic procedure, as the cost of a Breast Augmentation abroad will vary depending on the country you choose. You should also think about whether the process is safe for you to undergo in another country.
Is Breast Augmentation cheap abroad?
It can be performed for a variety of reasons, such as to correct a loss of volume after pregnancy or to improve the appearance of the breasts.
Many women consider traveling abroad to have the procedure. However, there are some serious risks associated with the practice. For example, improper implant placement could result in health complications. Also, the cost of living can be different in different countries, so you may want to factor that into your decision.
In order to make the decision to have the surgery, it is important to have a good idea of how much the procedure will cost. Fortunately, there are some places overseas that offer cheaper treatments.
Turkey is an excellent choice for women on a budget. Patients from all over the world travel to this country for the procedure.
Is it safe to have Breast Augmentation abroad?
If you're considering cosmetic surgery, then you've probably heard about patients who've traveled abroad to get procedures done. While traveling for medical procedures may be cheaper, it doesn't always mean that it's safer. This is especially true when you're comparing it to the standard of care in your home country.
It's important to choose a surgeon and clinic that you can trust. This will not only help you feel at ease, but it will also give you peace of mind if something goes wrong. You can contact the surgeon and ask questions about the procedure, including the potential risks and complications.
How much does Breast Augmentation in abroad?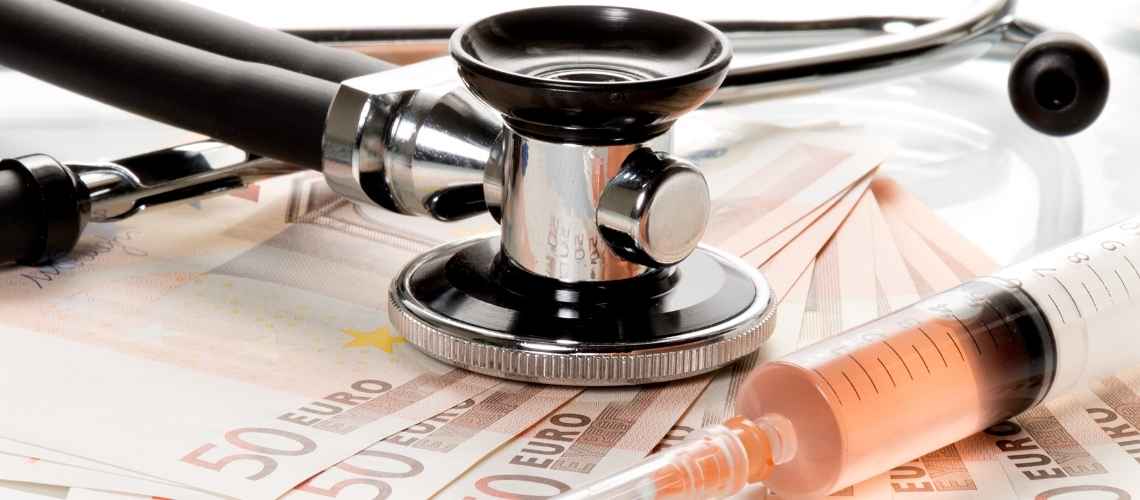 Breast augmentation surgery is performed to increase the size of a woman's breasts. The procedure can be done for cosmetic reasons or for reconstructive purposes. The cost depends on the country where you choose to have the surgery.
Turkey is another good destination. It has some of the top breast implant specialists in Europe. In addition, the cost of breast augmentation is low compared to other countries.
It has experienced surgeons and modern medical facilities. Turkey is also known for its beautiful beaches.
In Turkey you will expect to pay around 2100 $ to 3500 $.
Which country is best for Breast Augmentation?
There are many countries in the world that offer breast augmentation surgery. You can choose a country that offers the best breast augmentation for you. However, you must consider certain factors. You must be aware of the country's standards and regulations before undergoing a procedure.
If you are planning to have a breast implant surgery, you can save up to fifty-seven percent by undergoing it abroad. However, you must also understand the culture and health risks of going overseas.
The price for breast augmentation in Turkey is lower than other Western nations. This is because of the cheaper wages and insurances in this country.
In addition, Turkey has an attractive climate, white sandy beaches, and beautiful scenery. It also provides modern medical facilities.
Which Country You Can Choose for Breast Augmentation Abroad?
The aesthetics of breast augmentation is a surgery intended to increase the size, shape and fullness of the breasts. It may include the use of saline or silicone implants, as well as fat grafts. The purpose of the procedure is to improve the overall appearance and feel of the breasts, resulting in a more aesthetically pleasing appearance.
The procedure can also help improve self-confidence and body image. Breast augmentation aesthetics is a safe and effective procedure that can be adjusted according to the individual needs of the patient. Breast augmentation surgery is performed by plastic surgeons specializing in the field. Based on the needs of the patient, the physician can recommend a specific procedure and implant. It is important to consult a qualified healthcare provider in order to find the best option for you.
Turkey is among the most popular countries for breast augmentation overseas. It is home to many experienced and qualified surgeons who specialize in breast augmentation. All of our plastic surgeons can communicate in English and offer the best health care. The country has a wide range of advanced medical facilities and a wide range of breast implants to choose from. It is a European country known for its affordable prices and excellent after-care services in the health sector in Turkey. it is possible to have breast augmentation aesthetics at prices such as between $2000 to $2200.
Breast augmentation is the most common aesthetic procedure in Poland. The cost of breast augmentation in Poland is usually lower than in other countries. Thanks to their advanced hospitals, the quality of care is excellent. Poland is known for its standard of medical care and its medical staff are highly trained and experienced. Most surgeons offer a range of payment options, and the cost of the procedure is often much lower than elsewhere in Europe. One of the reasons why it is preferred is that almost everyone can speak English. Patients from overseas can travel comfortably throughout their stay without difficulty.
India is one of the countries where breast augmentation is the most preferred. India offers a range of aesthetic surgical procedures, including breast augmentation. The country is home to the best plastic surgeons in the world. Because the quality and results of care are usually the same as those seen in the United States and Europe, many people have aesthetic breast augmentation here.
Breast augmentation is one of the most popular and commonly practiced cosmetic operations in the Czech Republic. The costs of surgery are more affordable compared to other European countries. Cosmetic breast augmentation is a safe and popular intervention that can help improve the appearance of breasts. Before and after care is performed by specialist surgeons. Overall, breast augmentation costs between 15,000 and 25,000 Czech Koruny (CZK), or about $2700. The prices are different.
Mexico is a place of increasing popularity for breast growth abroad. Experienced surgeons specialize in breast augmentation using leading-edge technology and techniques to provide natural results. Mexico also offers excellent post-care services and a wide range of options for breast implants. It is possible to have an aesthetic breast increase in Mexico for prices such as $2,000.